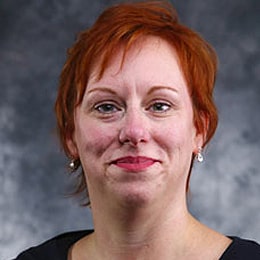 Lynn Navolio, R.N.
Managing Director
I sincerely believe there is no job more gratifying than mine. As a managing director for Watermark, I foster the passions of our associates while celebrating the myriad ways our residents express themselves. As an RN fueled by a need to ensure the well-being of others, Watermark provides an environment where I can express myself.

I have worked with seniors and caregivers for more than 20 years, witnessing the gradual but necessary changes in our industry. I am proud to be one of Watermark's leaders. Together, we are committed to effecting change in the future of senior living. Few employers offer the opportunity I've been granted to influence the quality of life for our residents and associates. Charged with the initiative of redefining health care in our communities, I am thrilled at the prospect of making a difference now and in the years to come.

Over my many years with Watermark, I have been fortunate to serve in several capacities ranging from director of nursing, quality partner, executive director, and my current role as managing director. I have enjoyed all of it and look forward to continuing to help seniors thrive.