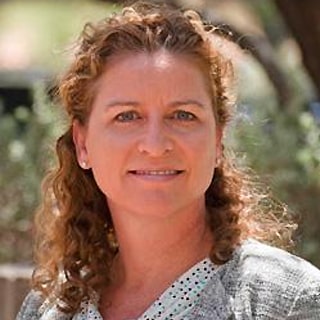 Misty Hansen
Chief Financial Officer
There are few industries where financial leaders can directly improve peoples' lives. Health care is one, which is why I've dedicated more than 20 years to the health care finance industry.

Starting as a certified public accountant serving many industries, I switched to health care finance so I could make a positive difference. What a wonderful decision! As the chief financial officer of an integrated academic medical center, I led the organization through significant strategic initiatives. A key function of my success in gaining buy-in was by listening to and talking with doctors and nurses on the front lines of caregiving.

Our health care system is complex, and it was gratifying to educate health care professionals about financial concepts that affected their work and community. This helped them make informed choices on care delivery models. With the right financial stewardship, higher quality care along with a better patient experience can be delivered at a lower cost.

Now, I am excited to be part of a Watermark team that forges partnerships in research, education, and clinical care. I help create and implement financial approaches that foster innovation, partnership, and profit. It's so gratifying to use my skills and experience to help improve the lives of our wonderful residents.

I have a Bachelor of Science in finance with an emphasis in economics from Saint Mary's College of California and a Master of Business Administration from the University of Phoenix. I find supporting my community particularly rewarding and serve as board member for Children's Clinic for Rehabilitative Services, and am past president and board member of the Pima Community Access Program (PCAP), a not-for-profit bridge to health care for the uninsured.