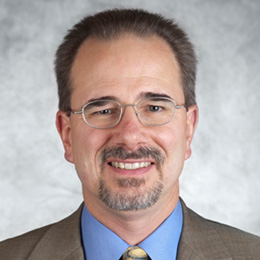 Rob Bobbitt
Director of Dining Services
Before I joined Watermark Retirement Communities, I had years of experience and a variety of titles ranging from vice president of operations – dining services; senior director of hospitality – full service operations; director of food & beverage; and director of operations to name a few.

As part of the Watermark family, I'm most excited about supporting our talented dining services teams and bringing together the best of our current systems and processes to establish best practices and improve our business. I'm passionate about providing great hospitality, attentive service, tasty foods that invoke happy memories, and menu choices that provide opportunities to explore the exciting and diverse culinary world so our residents thrive!

My wife Jacquie and I live in the Mount Vernon area of Alexandria, Virginia, with Madeline, our border collie. Now that our two sons are "out of the nest," we love to spend time cooking, grilling, walking, working out, and bicycling. We also enjoy home renovation and improvement projects.