Addressing the Labor Shortage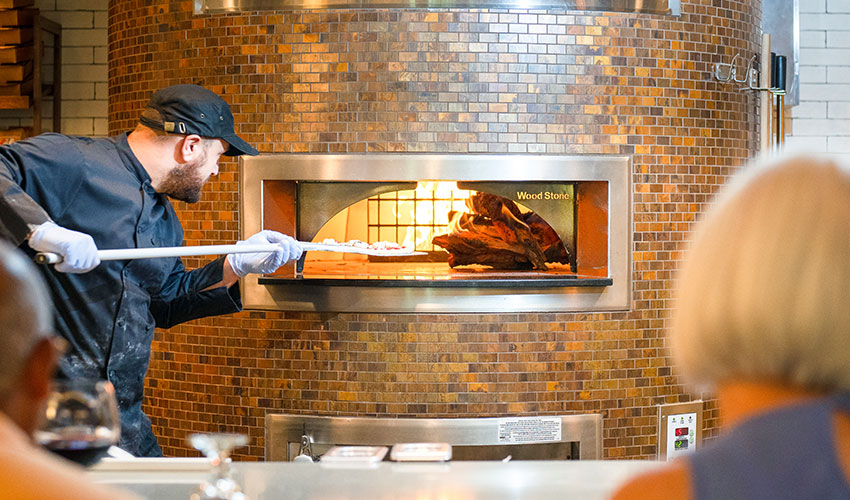 The current labor environment has presented enormous challenges for every industry, and senior living hasn't been immune. Watermark's recruitment efforts are evolving to meet the challenges of an ever-changing landscape for the senior living profession.
Recruiting is a top priority at Watermark and we are finding the very best candidates with recent innovations that take advantage of the most powerful digital recruitment resources for posting jobs, marketing to targeted candidates, screening, and interviewing.
These innovations have enabled us to drive down the number of agency hours required to staff our communities in 2023, as seen in the graph below.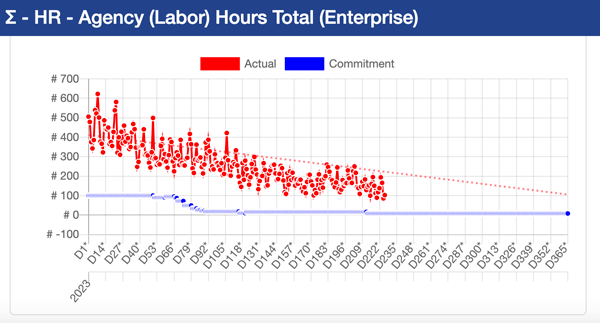 Watermark uses its proprietary system, WatermarkConnect, to drive Key Performance Indicators such as Agency Hours by sharing best practices, coordinating action across the enterprise, holding people accountable, and celebrating wins.

Our recruitment playbook includes new tools, resources, and collaborations providing enhanced outreach and communication with potential candidates as well as support to team leaders at our communities from coast to coast.
Highlighting Watermark's unique culture and inclusive philosophy is an integral component of every job post through crafted templates specific to each open role, along with inspiring job descriptions and compelling employment benefits.


Using recruitment analytics allows us to better time our job posts while expanding our outreach to candidates via a variety of social media and specialized job-seeker websites.


Collaborating with nursing programs, tech colleges, and job fairs and promoting our internal associate referral program means we're targeting an informed candidate base that better appreciates the opportunities available as a part of the Watermark family.


Enhanced interview technology enables our candidates to conduct and record their interview anytime — from any place. Candidates receive automated reminders of interview appointments via text or email messages and can reschedule their interview time as needed.


Streamlining our candidate communication system facilitates our prompt response to qualified candidates so that we can expedite the hiring process. Making it easy to apply to our open positions is critical to ensuring we receive as many qualified applications as possible.


Marketing hiring notices as appropriate and based on community needs, through multiple digital, print, and physical channels (including signage at communities) has helped increase our reach and drive more candidates.
We're supporting our community leadership teams with extensive training and resources from our recruitment playbook for every step of the recruitment process. Fresh marketing collateral and targeted templates support integrative strategies for anticipating and attracting the best candidates for specialized health care and caregiver roles.
Once hired our new associates embark on an in-depth and consistent onboarding process to ensure associates are properly trained to provide the care and service our residents expect and deserve. Our escalated retention efforts include a rich benefits program, associate perks, recognition programs, tuition reimbursement, access to life coaches, and the ability to enroll in our pathways program for career advancement just to name a few of the ways we invest in our associates.

Watermark is aggressively recruiting the best people for their fit with our culture and our high standards for resident care and engagement. We are poised for our future growth by building associate teams that foster creative and innovative communities where residents and team members thrive.