Case Study Highlights Watermark's Social Media Success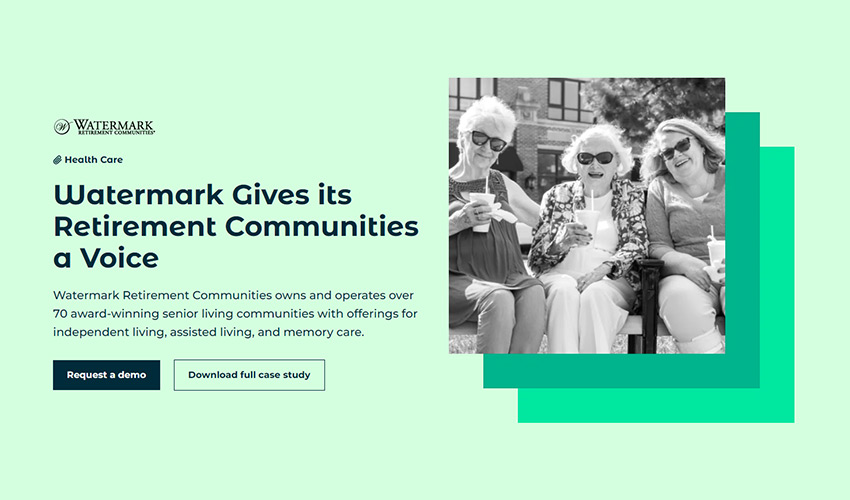 Have you ever wondered how Watermark manages social media for 70+ communities, 90+ social media accounts, and 250+ Hootsuite users? Our compelling success story was captured in this case study by Hootsuite, detailing how we've transformed our social media management to set the pace for our industry.

By utilizing the world's leading social media management platform and implementing custom training, we've empowered our communities to tell their own stories, resulting in an 1118% increase in social media posts across the portfolio.

Since the launch of Hootsuite, over 250 Watermark associates have shared a combined 7,500 posts per year, compared to only 616 annual posts before. This resulted in a 3348% increase in impressions, with average impressions per year growing to 17 million from 493,000. We also saw a 91.4% increase in engagement, with our average engagement rate going from 0.8% to 9.3%, much higher than the 1.2% industry benchmark for health care.

With dedication, training, and the right tools at their disposal, our communities have shared thousands of posts that inspire people to think differently about retirement and challenge the stereotypes commonly associated with senior living. Enhancing our social media presence has allowed families to keep up to date with their loved ones' daily lives while also providing a chance for prospective residents to get a glimpse of what life is like in a Watermark community.

"Our community life teams play a pivotal role in Watermark's multilayered marketing efforts, and their contributions to social media are invaluable. Their unwavering dedication, creativity, and compassion authentically illustrate the active, engaging, and fulfilling lifestyle our communities offer," shares Diana Demers, Social Media Manager.

Watermark's success highlights the value of organic social media in digital marketing; empowering the communities to share their stories has helped shape the brand while establishing meaningful connections with its online audience.

Download a digital copy of the case study here.