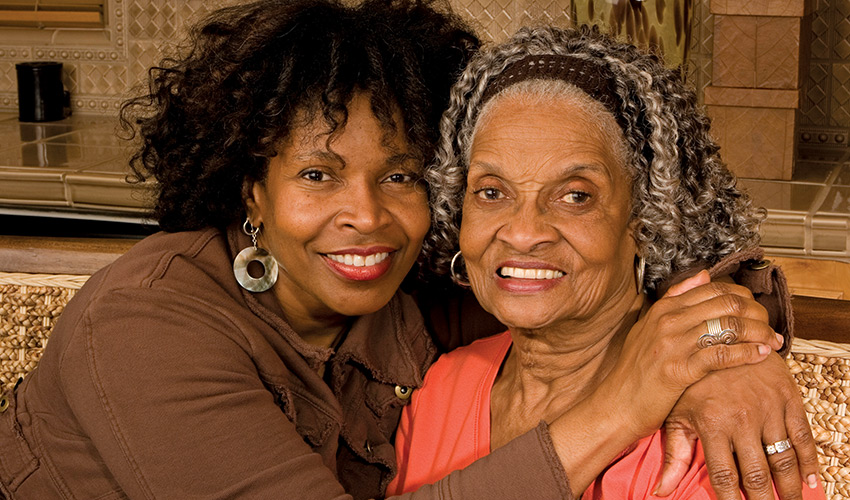 As spring turns toward summer and Mother's Day draws nearer, our thoughts turn to those who have nurtured, loved and supported us throughout our lives. Let's take a moment to reflect, celebrate and remember with a look back on the women who have helped us become who we are today. We offer thanks to Paul H. Wilson, resident of The Fountains at Greenbriar, a Watermark community located in Independence, Missouri for lending his thoughts on the topic of celebrating Mother's Day.

Celebrating Mothers By Paul H. Wilson, resident of The Fountains at Greenbriar, a Watermark community Love and Wisdom! Mother's Day gives me the opportunity to share a few words about my Mom and how she helped shape the man I am today. Those two words best summarize her as I think back on the journey we took together as Mother and son. When I look around at all the women who have been blessed to be Mothers, either actual or by their actions, there are threads that bind them all together that we celebrate as we lift up the Mother's present in our world and in our individual life.

From the beginning, my Mom molded me as she rocked me in her arms like a cradle, even when those arms were weary from work and my sleepless nights. She met my cries with a quiet song as she held me close in warm embrace. Her scent filled my air and her love was all I knew the world to be and it made me smile. In her wisdom she was not afraid to let me cry at times, yet somehow I knew she was never far away, and even in my sobs I knew an inner peace and love. I grew older and I could not imagine my world without Mom. My eyes would follow her and if I had a need, it seemed to be instantly met. In time, she gently pushed me from her lap into a bigger world as I learned to explore through crawling, walking, and then running. It seemed that I was always able to come back to her warm arms of safety. Every day was a new adventure and I looked to her for approval, encouragement, and love. She was always the heart of happiness for me. Years flew quickly by. First date where she drove and I hugged a back door. A broken arm and her reassurance that pain would not last. Pride in my school accomplishments which led to college and degrees in which she found such pride. Marriage, grandchildren and new tears of joy and love. Arms now full again with newborn opportunities to be molded as she walked anew in love until the cries were stilled by those familiar songs. With added wisdom and seemingly endless love, Mom enveloped us with her assurance that all would be well as we celebrated together.

Now is the time where each of us are gently called to reach out to the "Moms" in our life. It may be our own Mother who we have journeyed with throughout our life, or it may be a special friend or relative who is like a gift to us who has brought love and wisdom into our life. Our own Mother we call Mom. Others we will call by a variety of names. But the qualities of life and living are the same. If there is someone you do not know well but have quietly noticed, please thank them for being a "Mom" in our world of today. How desperately we need the pouring out of the gifts that Moms give so unconditionally: love and wisdom. Let us celebrate Moms together. Paul H. Wilson is a resident of The Fountains at Greenbriar, a Watermark community, located in Independence, Missouri.