Savor the Good Life
Discover how delicious life can be.
Grab a seat at our table and stay awhile. Here, each meal is a celebration of good health, good taste, and good company. Come together with friends, family, and neighbors to share stories and belly laughs. Our expert chefs will wow all your senses with daily menu selections designed to nourish your body and feed your soul. Embark on a thrilling culinary journey, with selections customized to your tastes and preferences.
Legend Gluten Free Vegan Heart Healthy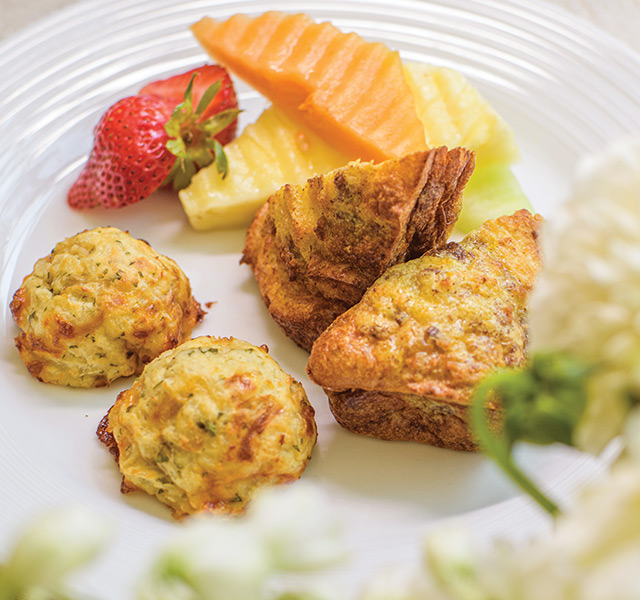 Gourmet Bites Cuisine
This groundbreaking signature program enhances your independence and brings back the joys of dining. Devour protein-packed, nutritionally balanced meals served as bite-sized hors d'oeurvres. No assistance and no utensils needed.
Learn More
Flexible Spending Plan
Maximize your freedom, prioritize what you want, and budget life around your choices. Enjoy a credit you can put toward dining, amenities, or other services. No two days look exactly alike, so why should your budget?
Learn More