tailored wellness and expert care
Care customized for your changing needs.
Our memory care neighborhoods are created to feel "like home." They're safe and comfortable and filled with laughter, friends, relaxed community spaces and delicious meals. Choose from a selection of studios and semi-private apartments with ocean or garden views. Complete apartment maintenance is taken care of as well as housekeeping and linen services.
Our associates receive specialized training and certifications, including the Certified Dementia Practitioner program to back up our award-winning service. Specially trained and certified Nayas communicate through validation rather than correction to show understanding and support. We always focus on what you can do, never on what you cannot. Our associates know the importance of ongoing communication with primary care physicians and other health care professionals and family members.
There's always something going on at The Fountains at Sea Bluffs. Our group trips and activities shatter the expectations of what's possible. Residents, associates, families and volunteers work together to plan safe, adapted outings to ensure everyone thrives.
24/7 Concierge
24/7 Staff Support
Art & Creative Studio
Catering & Room Service
Complete Building, Residence and Grounds Maintenance
Computer & Technology Center
Delicious, Healthy Meals
Dry Cleaning Services
Dynamic Community Life Calendar
A FOOD PARADISE
Seasonal dishes to savor.
When you live in California, there's no reason not to eat fresh and local.We take great pride in our signature program, Gourmet Bites, that restores the joy of dining for individuals living with physical, neuromuscular and cognitive changes. Fresh, nutritious, and delicious are always on the menu. No matter what you like, we have a dish for you.
More About Dining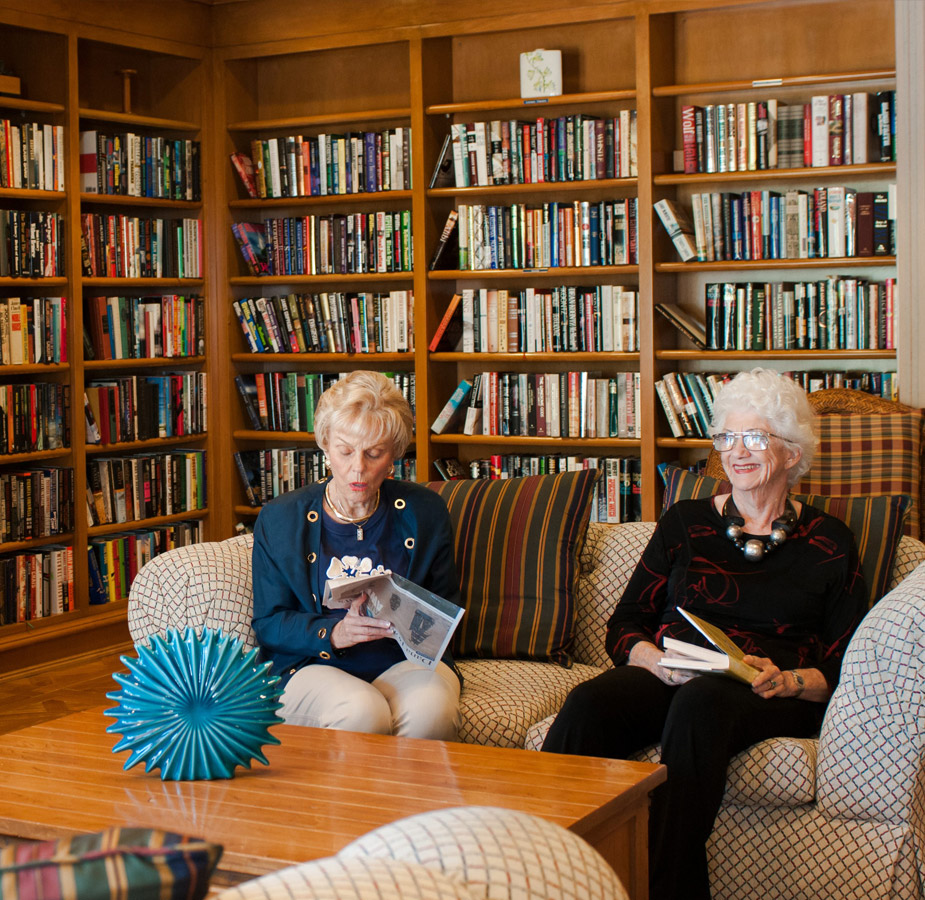 Activities & Events
New ways to find joy and connect.
We use a wide variety of approaches, depending on the individual, the hour and the day. From Expressive Arts to physical activities, and classes through Watermark University, we help residents and their families connect and thrive.
See Activities & Events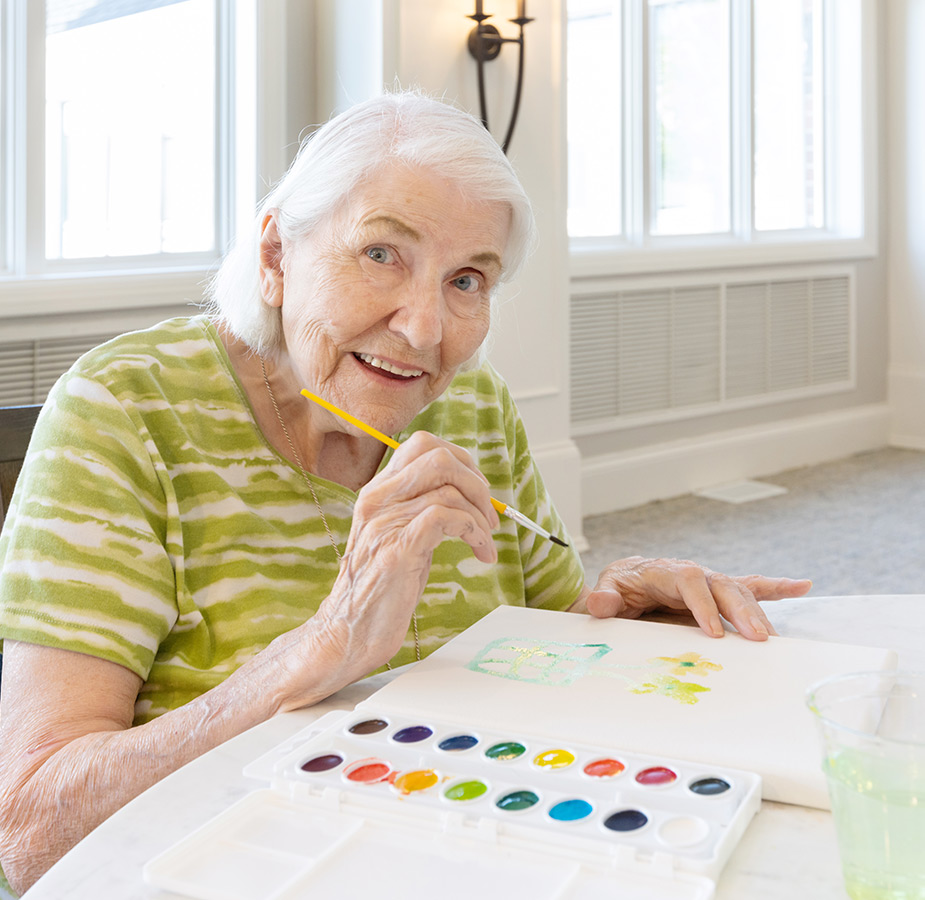 YOUR PLAN FORWARD
A journey of personal discovery.
Our Signature Programs are an integral part of our community life, and we invite each resident to explore what inspires you. We've designed the program to motivate, exercise, teach, expand, and share.
Discover Signature Programs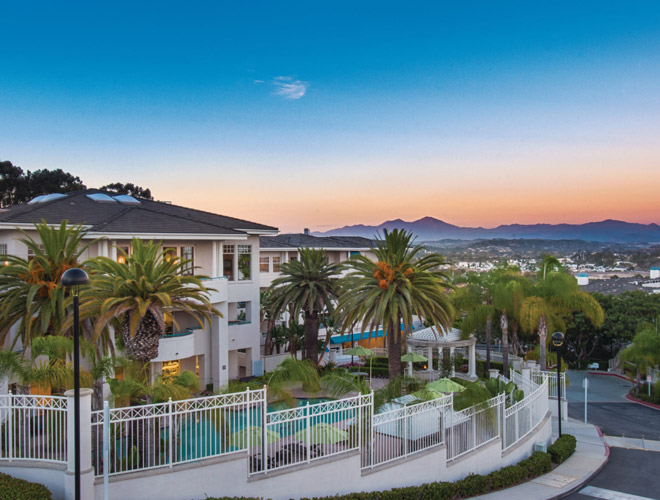 A SENIOR LIVING PARADISE
Seaside living at its finest.
Design each day to your choosing. Explore the possibilities of life without limitations. We're here to help you revitalize old passions, take on new opportunities, and embrace exciting experiences. The Fountains at Sea Bluffs is more than your home, it's your community.
Download Memory Care Brochure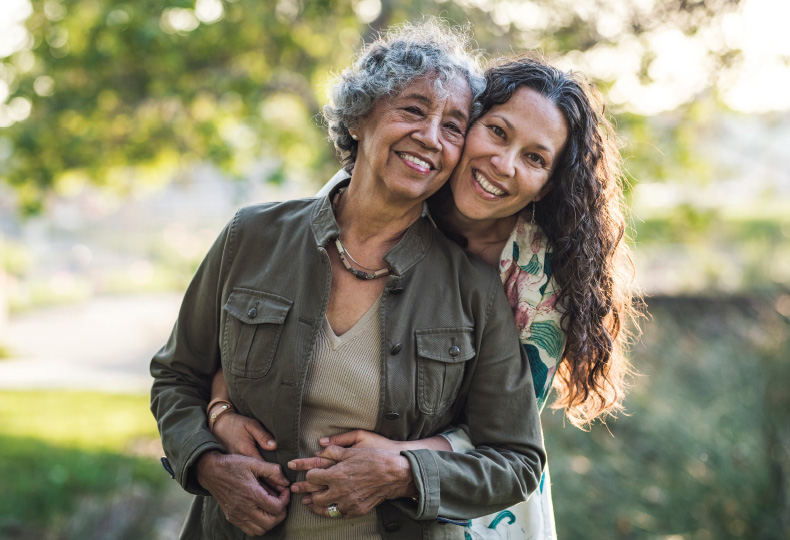 Resources on Dementia
Looking for more information on dementia and Alzheimer's disease and caring for those affected? Review our resources page.
Learn More