CARING FOR THE WHOLE YOU
Compassionate care led by our certified dementia practitioners.
Compassion and care for those who can no longer care for themselves is a critical part of senior care. The Memory Care program at The Sky Bridge at Town Center is tactically designed to help your loved ones continue to live a dignified life. Your loved one will thrive with the support of professional caregivers. Our Memory Care residents live a life with modern residences among neighbors and care professionals.
With this focused care program, residents continue to live vibrant and meaningful lives. The program is designed to assist our members who have endured memory loss and other forms of cognitive degeneration. Our team of highly trained care-focused professionals are on call day and night. If you or someone you care about has memory care needs, Sky Bridge was built to accommodate their every need — with compassion and peace of mind for all.
Complete Building, Residence and Grounds Maintenance
Dynamic Community Life Calendar
Elegant Dining Room
Fitness Center
Housekeeping Services
In-Residence Dining Options
Sky Deck
Sky Lounge
Spa & Salon Services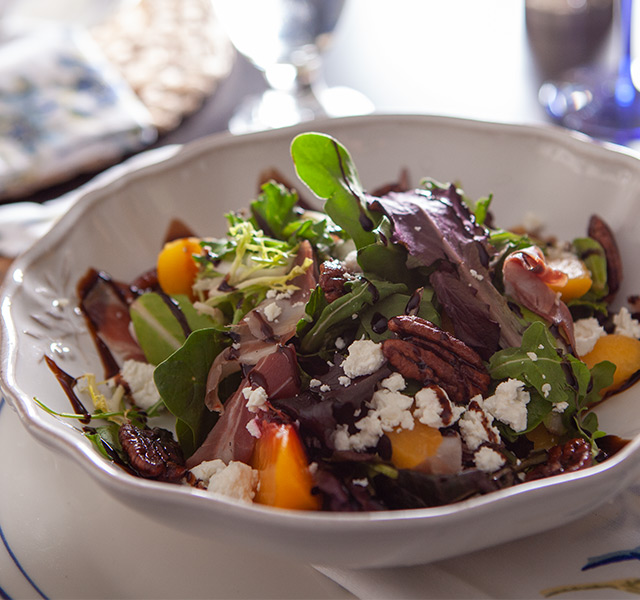 FOOD FOR THE SOUL
Fresh food, served daily.
The menu at Sky Bridge ensures your nutritional needs are met through our meals. Our service staff takes great pride in serving meals served restaurant-style, enriched with fresh, local ingredients.
More About Dining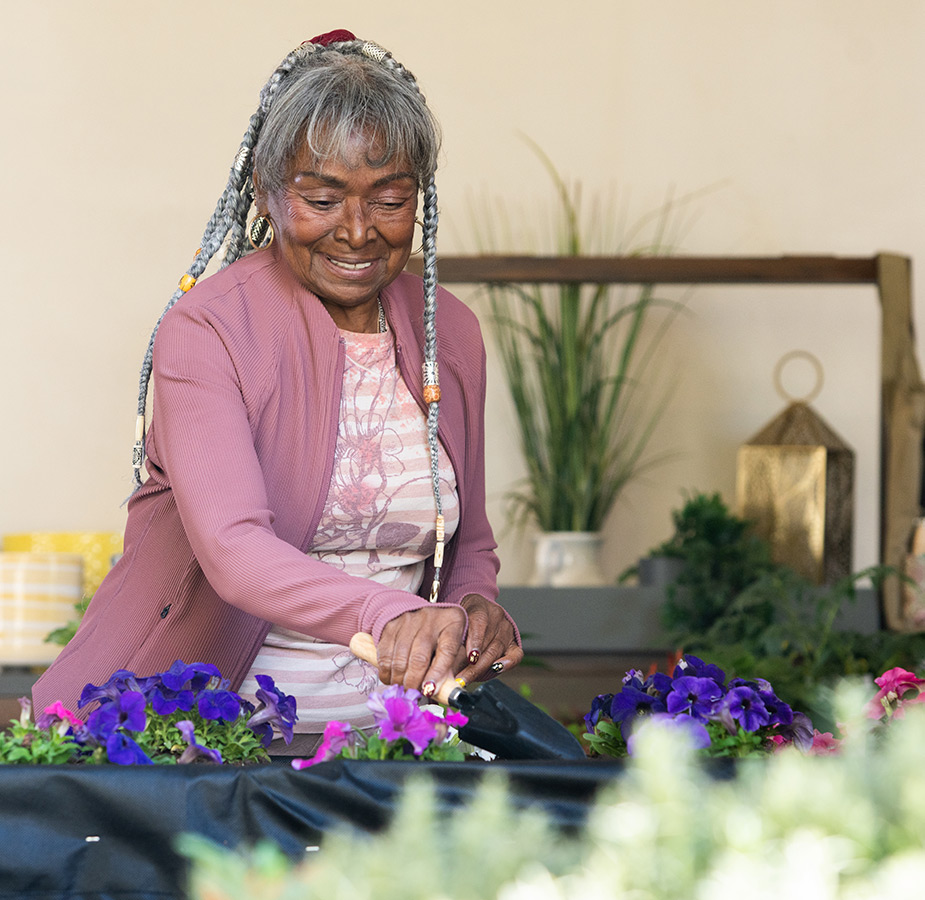 Activities & Events
Plenty to do, and something for everyone.
Senior Living at Sky Bridge includes an incredible social calendar to help you explore visits, concerts, activities, and outings. Get complete access to Alexandria, Annapolis, D.C., and Arlington to choose from.
See Activities & Events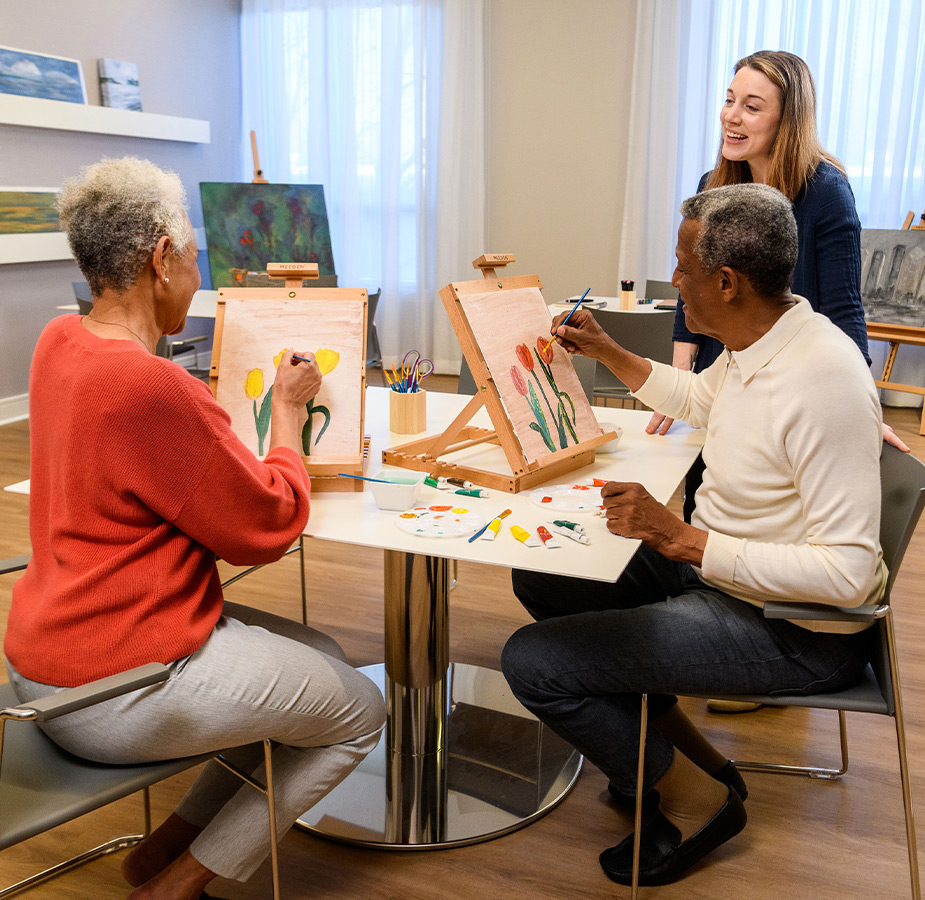 EXPAND YOUR HORIZONS
Signature Programs designed to help you thrive.
Every Watermark Community strives to improve the bonds of connection and community with our Signature Programs. This is how we make deeper connections with fellow neighbors and staff.
Discover Signature Programs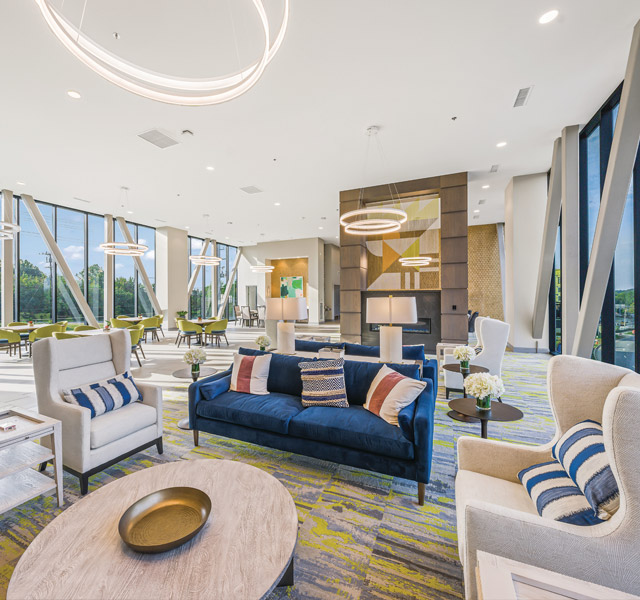 CLOSE TO D.C., BUT WITH A UNIQUE VIBE ALL ITS OWN
Community, elegance, and style done right.
Welcome home. This exceptional senior living community is ready for you. You'll love life at The Sky Bridge at Town Center. Nestled snugly in Upper Marlboro of Prince George's County, Maryland, less than five miles east of Washington, D.C., this incredible, modern community offers its residents access to a unique collection of senior care services, complemented by a beauty salon, calendar of activities, spa, pool, fitness center, and restaurant-style gourmet dining. Experience a safe and supported senior life, enhanced by every amenity, from bright, comfortable residences to great amenities and services. This is the pinnacle of retirement living.
Download Community Brochure