Let's Start Something New This Spring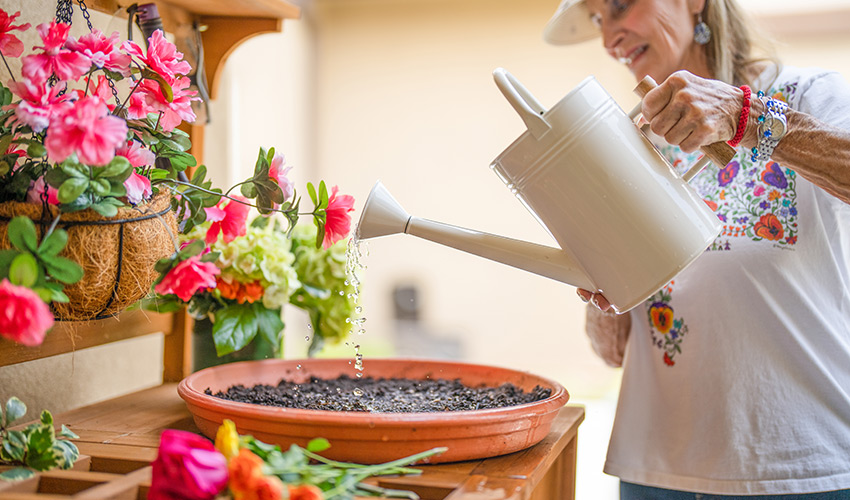 We're eager to welcome spring and the wonderful opportunities it can bring to connect, learn and engage. Whether you plan to learn something new, renew your outdoor walking routine, flex your green thumb or meet a new friend, the return of spring offers the perfect chance to get a fresh start. Here are some ideas to help you refresh your life in this season of new growth. Spring is a Time for New Beginnings The first day of spring marks the turn of the seasons and the arrival of more hours of daylight. On March 20, the sun will cross the celestial equator and begin to shine its rays more directly on the Northern Hemisphere. On that day, known as the vernal equinox, the hours of daylight will nearly equal the hours of darkness.

After March 20, the days will begin to grow longer, warming the earth and stimulating new growth. Why not bring some "fresh growth" into your own life with a new interest, hobby or friend? We love to provide opportunities for our residents, families and friends to thrive with new beginnings and fresh starts. Longer days and warmer weather inspire us to spend more time outdoors. Residents and visitors alike enjoy walking through our beautifully landscaped grounds. Ask about gardening opportunities to make it easy to participate in growing and harvesting fresh vegetables and herbs. Getting your hands in the soil can be a wonderful way to welcome spring whether you are a first-time gardener or experienced green thumb.

What will be your new beginning this spring? A Watermark University class learning about the many Lighthouses around the world or an Intro to Scuba Diving? Perhaps you would like to learn more about foods that are from New York state. As the seasons turn, take some time to consider your new beginnings and what you can do to thrive in the year ahead. Contact us to find out what we have cookin' this spring.