Retirement Living Means the Flexibility and Freedom to Discover New Passions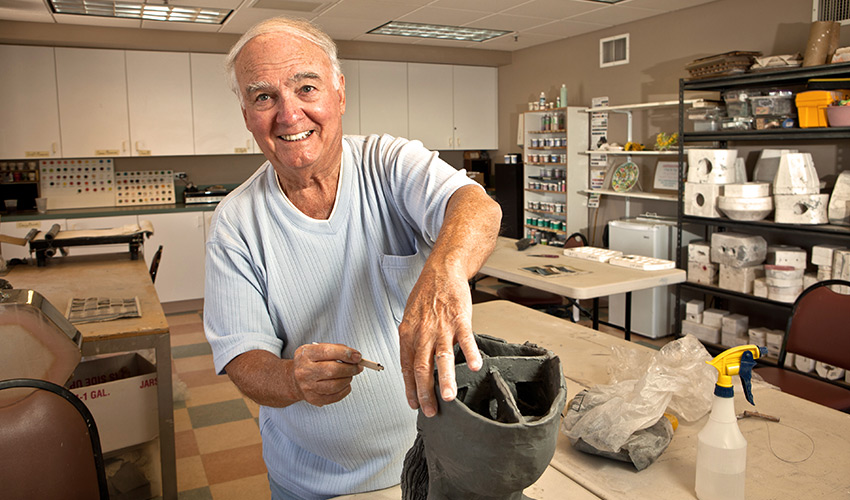 An article titled "The right setting can help you avoid slowing down" was recently published in the
Rochester Business Journal
on
June 4th, 2018.
To read the full article, please
click here
. Are you thinking about your future? Planning how you'll continue enjoying the life you love is a wise move, indeed. In the right retirement community, you really can be as independent as you want, surrounded by friendly neighbors and supportive associates. Make the most of every day in a community where worries about "what if" won't interfere with enjoyment of life. Why not trade in thankless chores for doing things you enjoy with people you like? With all of the extraordinary retirement living options available today, you can choose how active you want to be. For example, Watermark Retirement Communities® has created interesting, innovative programs and offerings within the seven dimensions of wellness (spiritual, emotional, vocational, physical, social, environmental, and intellectual).
To encourage learning, growing and making meaningful connections, Watermark communities offer "Watermark University" (WU). Ask for a copy of our WU class catalog and peruse interesting offerings taught by associates, residents and expert guests. Classes range from guitar lessons, gardening and creative cooking to Facebook 101, art therapy and many more. Each semester you'll also find traditional exercise and fitness classes such as stretch, balance, yoga, tai chi, just to name a few. A fulfilling life includes discovering new passions and reviving interests you once loved. To thrive throughout your retirement years does take planning, and it's never too early to begin. Call to request a WU class catalog and join us for a class or two. We also welcome you here for a complimentary lunch to let us answer any questions you may have and help you discover what choice-filled retirement living could mean for you.