ASA The Gifts of Senior Friendships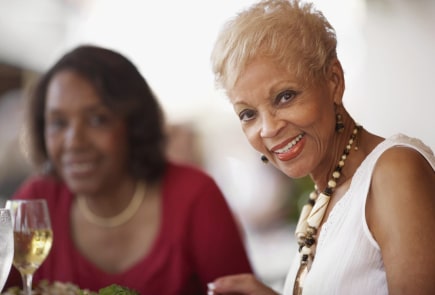 Friendships enrich our lives in myriad ways
Friendships enrich our lives in myriad ways: They provide emotional support, create a sense of belonging, and add limitless joy. With that in mind, it's not surprising to learn that friends can help us live not only better lives, but longer and healthier ones, too. This is especially true for seniors—as time passes, they often lose the social networks associated with work or raising a family.
Friends not only alleviate loneliness, they also provide support when it comes to participating in activities, bring meaning to our lives, and provide us with a sense of purpose. By motivating us to be more active and social, friendships can contribute to staying physically and mentally fit as well. At The Watermark at Brooklyn Heights, we make it easy to share wellness experiences with friends—perhaps yoga or a morning workout at our fitness and wellness center, a course at Watermark University, or even the indulgence of a day at the spa.
Although it can be challenging to forge new friendships as an older adult, today's senior living communities provide countless ways to connect with others. From joining a weekly bridge group or an interesting club to enjoying a local excursion, The Watermark at Brooklyn Heights is full of opportunities and spaces to socialize, meet other members, and develop beneficial relationships.