Meals and Moments to Savor
Incomparable dining experiences for culinary arts enthusiasts.
Celebrate good taste, good health, and good company. Fine food and drink—especially when shared with friends and family—are among life's great pleasures.
Nourish your body and feed your soul with culinary experiences featuring fresh ingredients, talented chefs, and a friendly atmosphere. Catered private dining is perfect for milestone celebrations and festive gatherings. In-residence meals are always available, too.
Legend Gluten Free Vegan Heart Healthy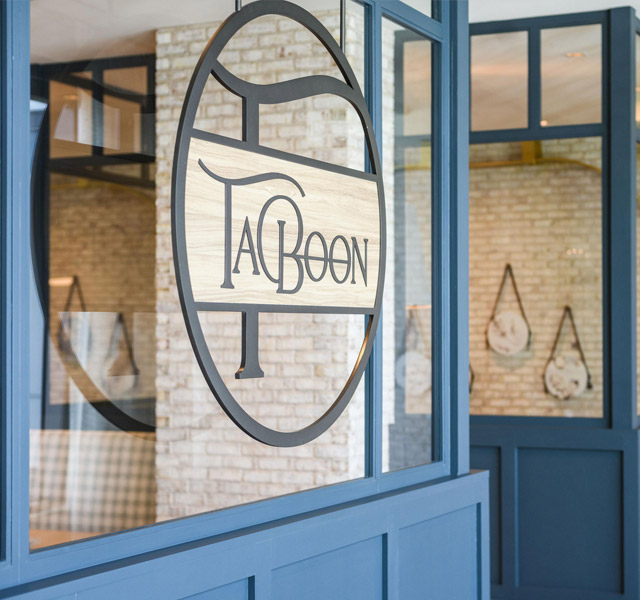 Taboon
Our signature full-service restaurant is the place to be, with its inviting open display kitchen and welcoming décor. The focal point is the beautiful open-hearth bread oven, where Taboon gets its name. Delectable Middle Eastern and Mediterranean flavors are the true stars of the show here.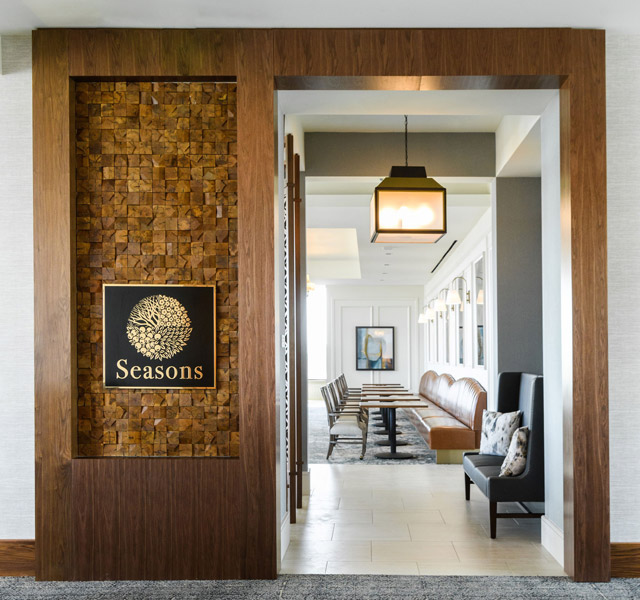 Seasons
Our warm and comfortable full table-service restaurant offers a versatile menu featuring creative culinary delights showcasing fresh ingredients. Breakfast, lunch, and dinner are served daily.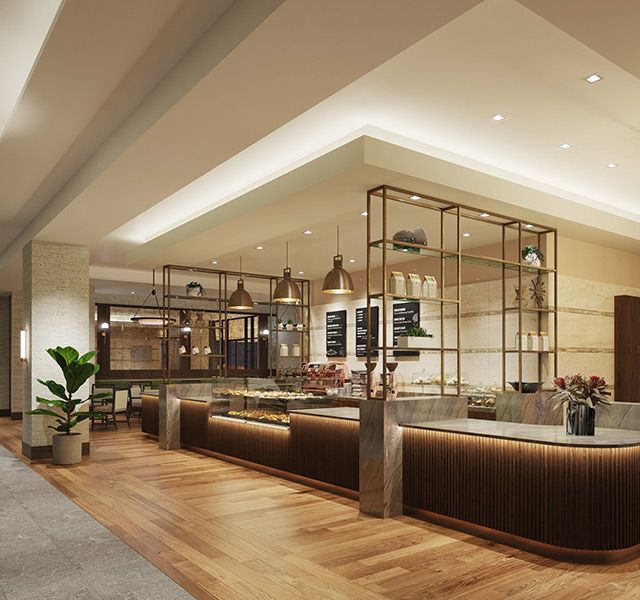 Gallery Café
Head to the Gallery Café for coffee that hits the spot and engaging conversation in a relaxed atmosphere. You'll find an excellent selection of pastries, fruit, and hot cereals at breakfast. Delicious soups, salads, sandwiches, and house-baked desserts are available at lunchtime.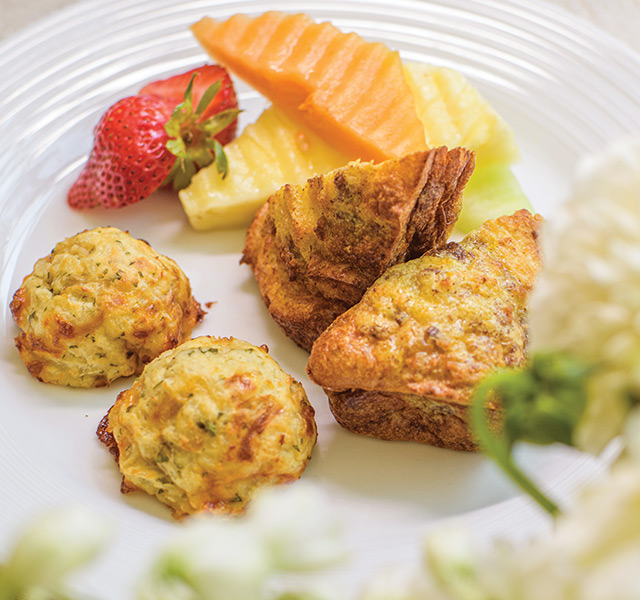 Gourmet Bites Cuisine
Protein-packed, nutritionally balanced meals served as bite-sized hors d'oeuvres. No assistance needed.
Learn More
Flexible Spending Plan
Enjoy a credit you can put toward dining, amenities, or other services.
Learn More