STEP OUT IN STYLE
The only thing hotter than Houston will be your new hairdo.
Enhance, immerse, inspire, and enjoy. You've earned it. Reward yourself and just say "yes" at our dedicated members-only salon and spa at The Watermark at Houston Heights. Here, wellness takes many forms.
Schedule your immersive, invigorating session, and treat yourself to a cut, color, new style, manicure, pedicure, or spa treatments. When you look great, you feel great, too.
Have somewhere to be or someone to see? Book your appointment today for the VIP treatment. Sit back, relax, and unwind with the ultimate self-care experience.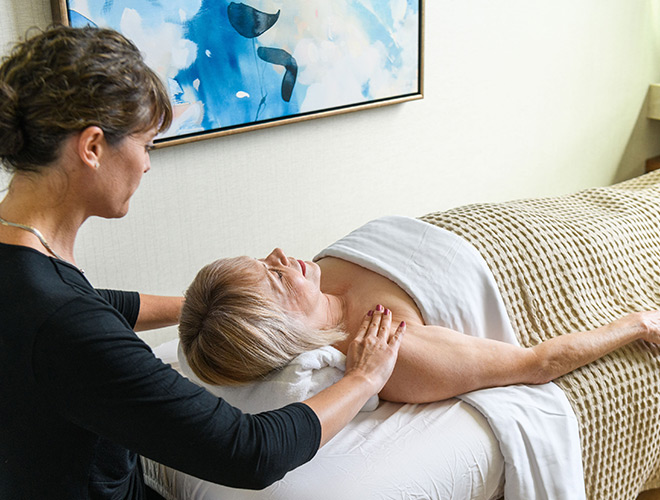 Revitalize, replenish, and renew.
Because part of feeling great is looking great, our full-service spa and salon offers signature massages and body treatments. A full body wellness regimen is the perfect way to recharge and rejuvenate. Revitalize your complexion, release unwanted toxins,
re-energize your body, and reinvigorate your skin with the benefits of routine massage and body care—all at the hands of qualified wellness professionals.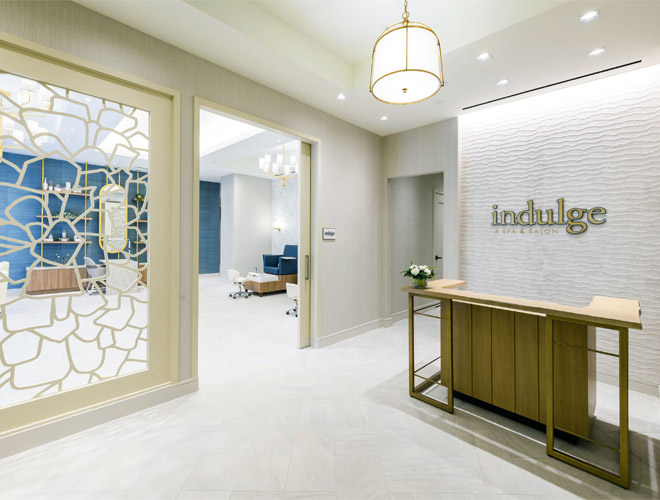 Indulge Salon and Spa
When you want to look and feel your best, you'll want to indulge. At The Watermark at Houston Heights, our salon's got you covered, from cuts, colors, and styles to manicures and pedicures. Our expert stylists excel at helping you with styling and makeup before family visits, photos, or events, or simply to make any day special. A little self-care really goes a long way. Go ahead—you know you want to.