People of Houston Heights: Executive Director Raymond Baylor, II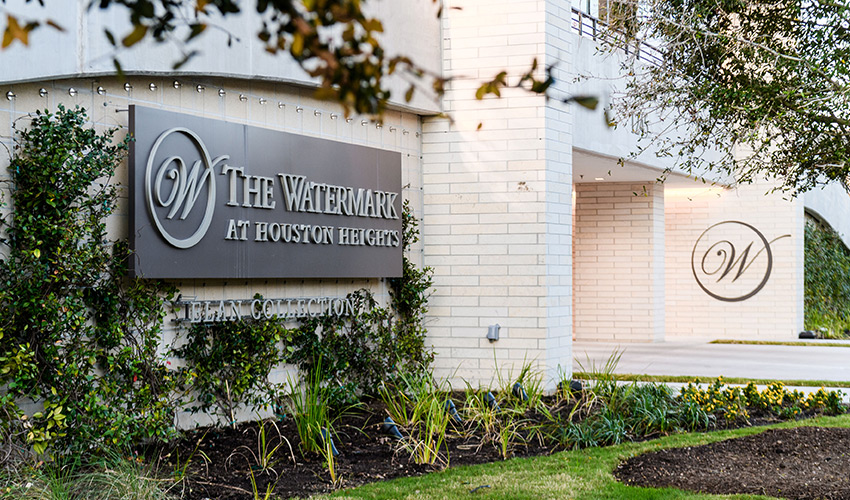 When it comes to keeping The Watermark at Houston Heights running smoothly, Executive Director Raymond Baylor, II, is responsible for guiding and implementing the property's overall business strategy and operations. While that may not sound all that exciting, Raymond goes above and beyond, doing it all with a passion for helping his fellow healthcare professionals better the lives of our community members. With 24 years of healthcare administration experience, he oversees budgeting, marketing, staff training and development, and resident relations.
Before joining The Watermark team, Raymond served as the Executive Director of Clayton Oaks Living in Richmond, TX. As an accomplished senior living and senior health care professional he has held various leadership roles at communities across Greater Houston, including Assisted Living Concepts and Autumn Leaves Memory Care.
Although he already holds a Master of Business Administration in Health Care Management and a Bachelor of Science in Education and Human Development, Raymond was inspired by his interest in elevating senior care to pursue a doctoral degree in Health Care Administration. He is currently working on his dissertation.
In his free time, Raymond enjoys spending time with his wife of 27 years, along with their two children, ages 25 and 17. They can usually be found volunteering at their church, listening to live music, or at a sporting event cheering for their favorite team.