WE'RE HERE TO ENRICH YOUR LIFE
Care. Comfort. Style. Senior Living at its finest.
We've thought of practically everything. With so many onsite amenities and services, feeling like a person of privilege here is only natural. Our commitment to making you the center of our care, attention, and support is what defines our community.
Be ready to lose all those troublesome senior living struggles. At Pacific Regent Bellevue, every necessary convenience of services–from the recreational to the situational–is accounted for. From cutting edge technology to medical care to creature comforts great and small, every aspect of your new life has become the driving force behind each resident's care.
Enjoy countless lifestyle enhancements and courteous services that will leave you feeling catered to and cared for. Watermark Communities invests in people and support services to build communities grounded in the belief when we're at our best, so are you.
24/7 Staff Support
Art & Creative Studio
Bistro & Cafe
Catering & Room Service
Complete Building, Residence and Grounds Maintenance
Computer & Technology Center
Delicious, Healthy Meals
Dynamic Community Life Calendar
Fitness Center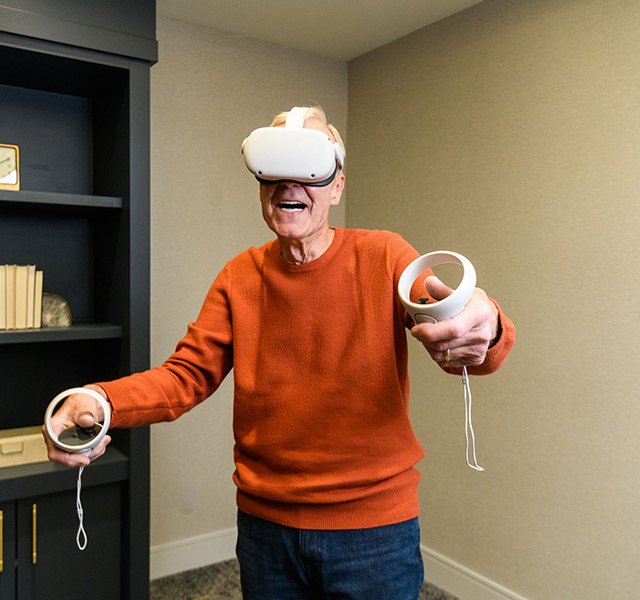 SIGNATURE PROGRAMS
Expand your horizons.
Explore what inspires you most with our array of Signature Programs, designed to help you thrive.
Sign Up
FLEXIBLE SPENDING
Your life, your way.
Our Flexible Spending Plan monthly fee provides you with a credit to be used toward the activities, amenities, and services that matter most to you.
Go Ahead, Live A Little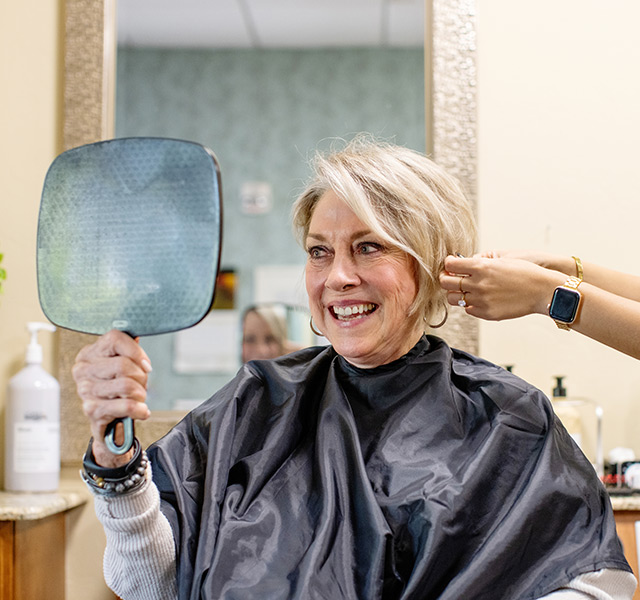 LOOKING GOOD
Our Spa & Salon caters to you.
The onsite spa and salon cater to your grooming needs for cut, style, and trim, to stress-relieving foot massage. The vital link between how we look and how we feel compels us to address both.
Treat Yourself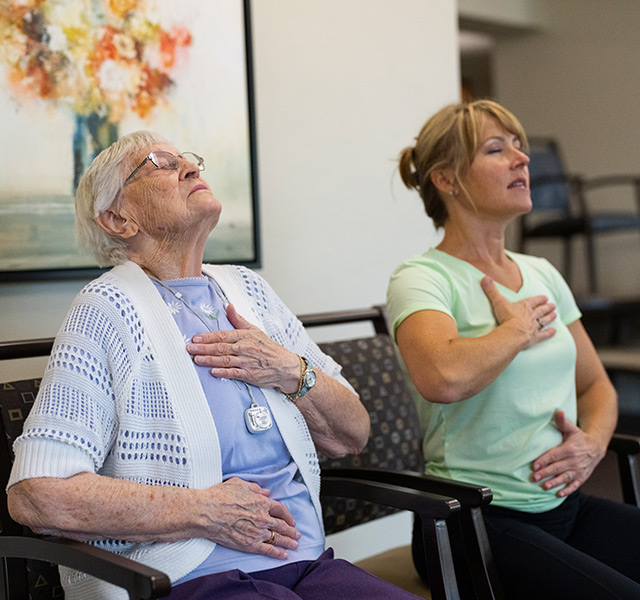 FITNESS FOR YOU
Be fit. We'll help you get there.
Our members-only fitness programs and trainers work with you to help you create a fitness routine for your long-term wellness. Rejuvenate and refresh your body with a fitness routine designed to fit you.
Find the Right Fit