CURATED CONVENIENCE IS YOUR EVERYDAY EXPERIENCE
Who said you can't have it all?
Enrichment and enjoyment await you at The Watermark at Houston Heights. Upscale amenities and tailored services abound, including a resort-style pool, modern fitness center, gourmet restaurants, signature services at Indulge Spa and Salon, and even a golf simulator right on-site. With two full floors of amenity and engagement space, you'll have abundant opportunities to connect, engage, grow, and feel your best.
Additionally, our wellness center offers health-related classes and workshops, as well as special mindfulness offerings such as guided meditation. With a screening room, art studio, technology center, and more, take advantage of countless ways to explore your interests and expand your creative boundaries.
Life here is about more than having a comfortable and inviting place to live. It's about enjoying all the things that make life worth living. Pursue what brings you joy and fulfillment, and let our 24/7 concierge service handle all the details.
24/7 Concierge
Art & Creative Studio
Art Gallery
Catering & Room Service
Complete Building, Residence, and Grounds Maintenance
Dynamic Community Life Calendar
EngageVR Virtual Reality Lounge
Fitness Center
Housekeeping Services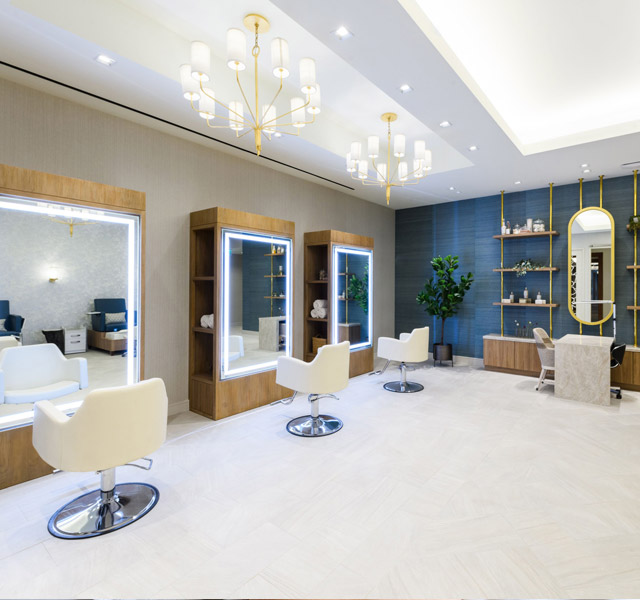 Salon & Spa
Indulge a little.
Glow so bright others will need sunglasses. Our on-site spa and salon help you look good and feel great. Every appointment is just a few steps away. Relax, recharge, and renew.
Learn More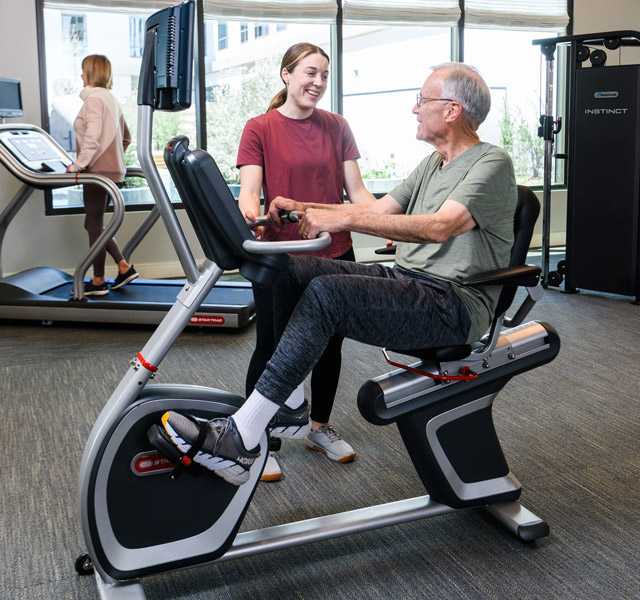 Fitness
Fitness that fits you.
Expert personal trainers at our state-of-the-art fitness center help you develop your personalized fitness plan. Fitness leads to better health, and better health leads to a better you.
Get Fit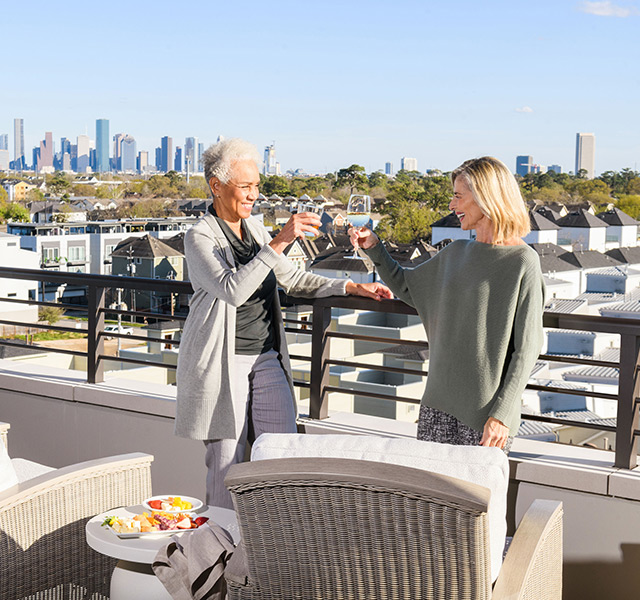 Flex Spending
The choices is yours.
Finally, there's a place where the finances fit what matters most to you. Flexible spending enables you to make your own choices about what you eat, do, and enjoy.
Learn More
Contact Us
We're happy you're here.
Questions? Interested in a tour? Want to attend one of our events?
We're excited to meet you.
Fill in the form, or call us at 346-341-0002 to learn more.