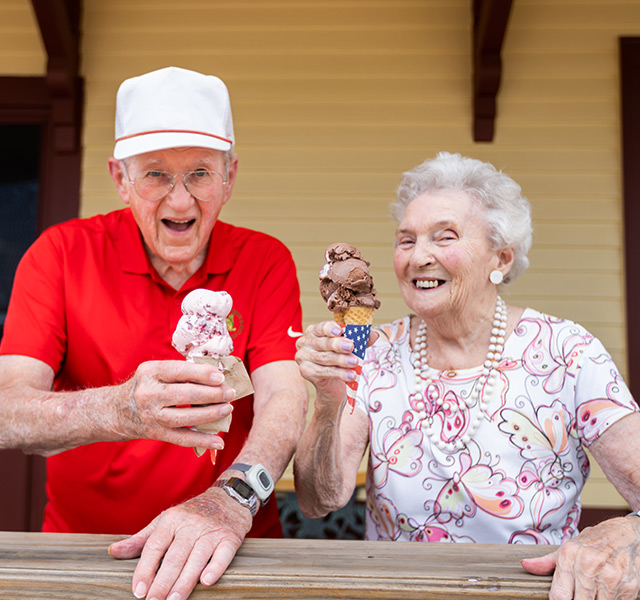 Where the Human Spirit Flourishes
Why Watermark?
We believe in the power of the human spirit. We believe every person — no matter where they come from, how they look, what they believe, who they love, what they can do, or how old they are — deserves a life filled with purpose, possibility, and joy.
With passion and purpose, for over 30 years, we remain relentless in our pursuit of transforming senior living, with a keen focus on the living part. What makes you thrive? We really want to know.
Learn More About Watermark
I moved my mother ... late last year from an assisted living in the Houston area. I didn't know what we had been missing! Watermark is amazing. Very open, modern, bright-looking accommodations and overall atmosphere … Mom likes the food so much she has canceled outside lunches with me … I have definitely seen my mom thrive and am so happy with my decision to move her here.
Kim K.
Mother resides at The Watermark at Southpark Meadows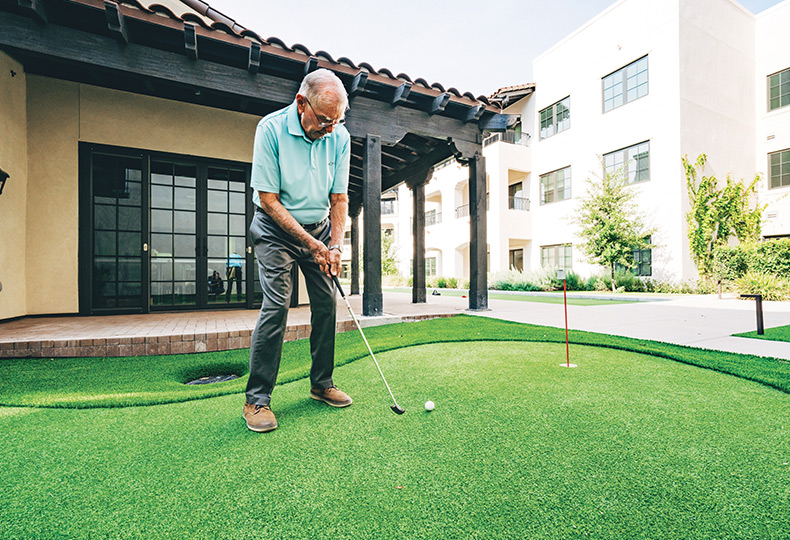 Many people still have the wrong perception of what a retirement development is. People have to come and see for themselves that this is a different way of life ... I'm independent here. I can do what I want … And I love it.
Pat B.
Member of The Hacienda at the Canyon
The Fountains [at Millbrook] is a gift to families here in Millbrook and from afar. It is a comfort for those who live there and for those who want nothing better than for their aging family member to live in a safe, healthy, beautiful, and happy environment. Thank you to The Fountains for bringing life back to our mother.
Debra F.
Mother resides in Assisted Living at The Fountains at Millbrook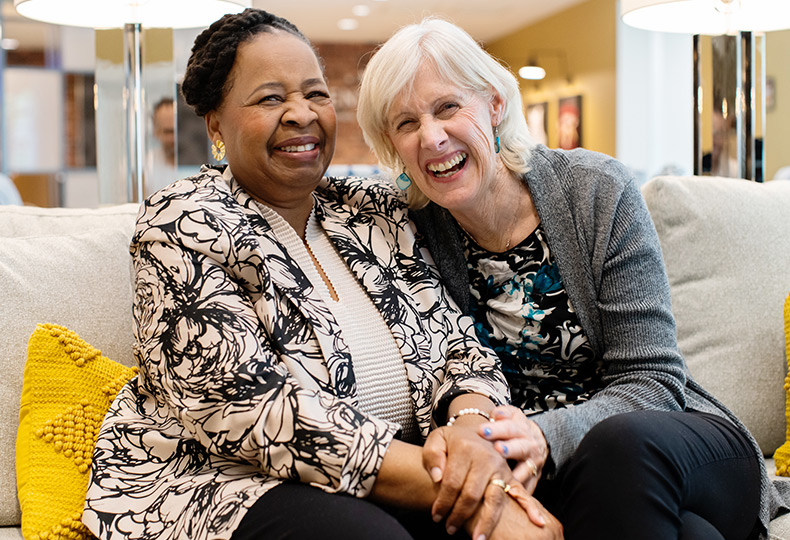 Best decision I made was moving to [The Fountains at The] Albemarle. I love my life here. A great place to call home.
Gwen M.
Resident of The Fountains at The Albemarle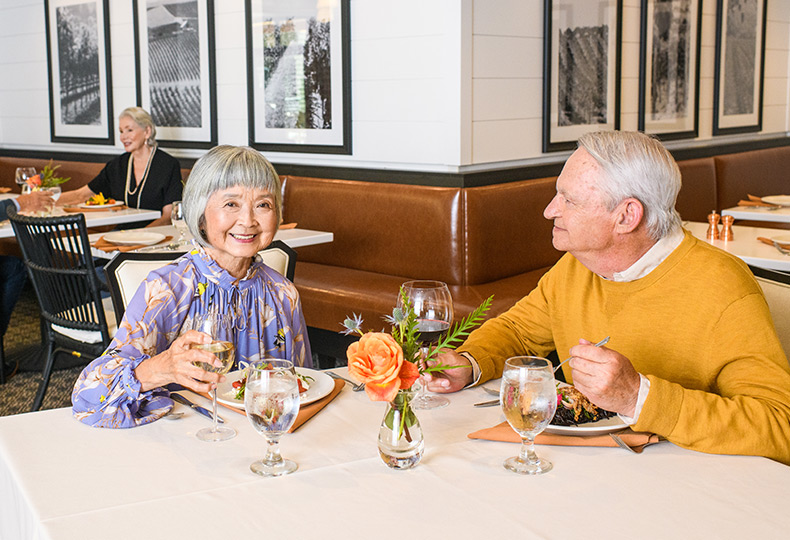 The community is extremely exclusive and thrives on providing high-end care for each resident … I am extremely lucky and blessed to have found this place. If you're looking to put your family member in a [community] that truly will treat them like family, choose The Watermark at Beverly Hills.
Rita M.
Mother is a Watermark resident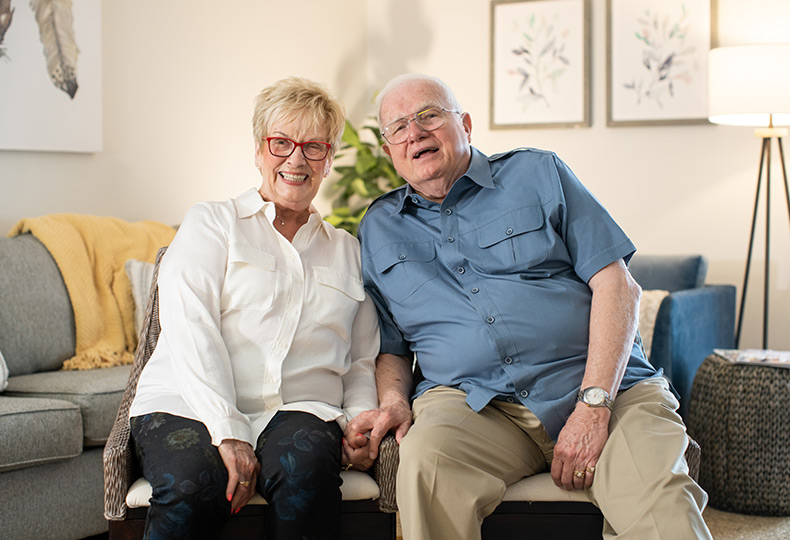 We've been at Parkview [in Frisco] over four years and have been very pleased. The unique strength of Parkview is the relaxed relationships among residents. We know each other; one sees it in the bustling dining room with animated conversation at the tables, as well as in the way we say hello to each other in the corridors. There is the easy interaction between associates and residents. There is an overall sense of people really enjoying each other.
David B.
Resides at Parkview in Frisco with his wife, Huguette
I just keep pinching myself, saying, "Has this really happened? This is so good." It fits my lifestyle perfectly.
Tina M.
Member of The Hacienda at the Canyon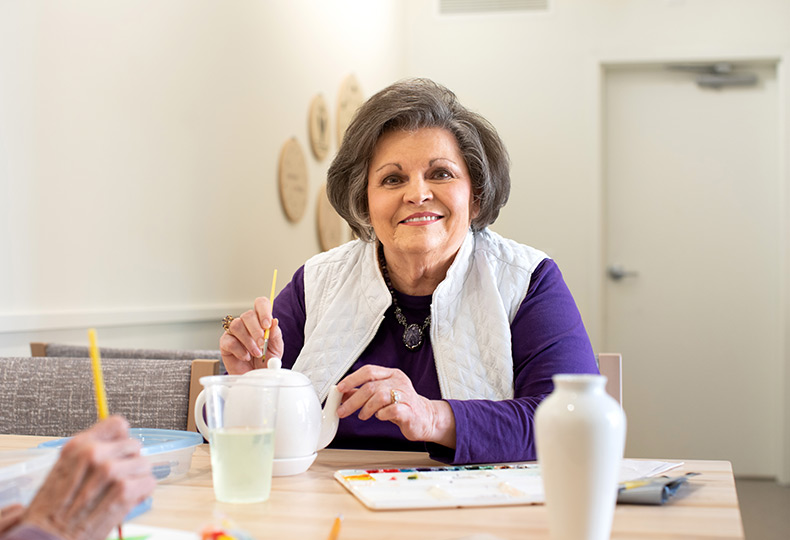 I feel like a whole weight has lifted off my shoulders, and I have not regretted one moment of it … I feel safe and secure here, and they're taking wonderful care of me … I feel like I'm finding myself again ... I didn't realize how lonely and depressed I was becoming. Once I came here, that cloud went away.
Grace C.
Resident of The Watermark at Trinity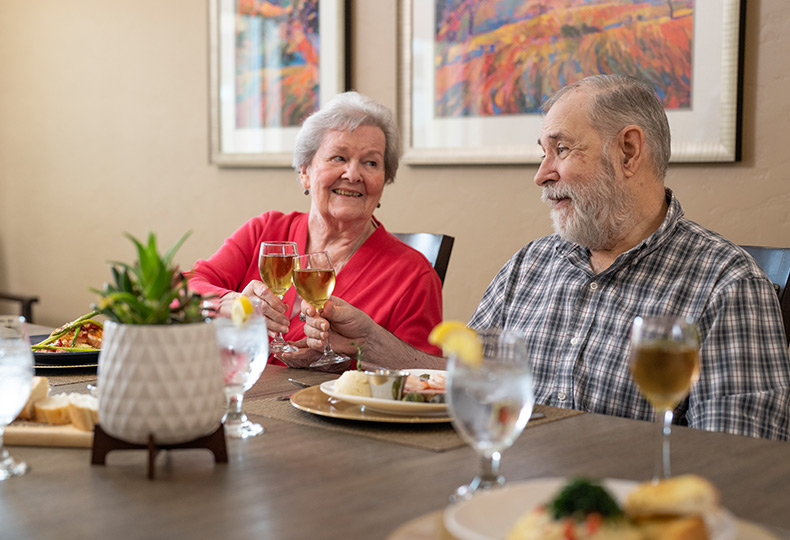 The Lodge [at North Ogden] exceeded all of our expectations for our father and his wife. From the front desk staff to the director of the [community], they receive outstanding attention and care. The environment is inclusive, supportive, and professional … The staff should be proud of their work. They are providing an outstanding value to all of us.
Ron and Beth K.
Father resides at The Lodge at North Ogden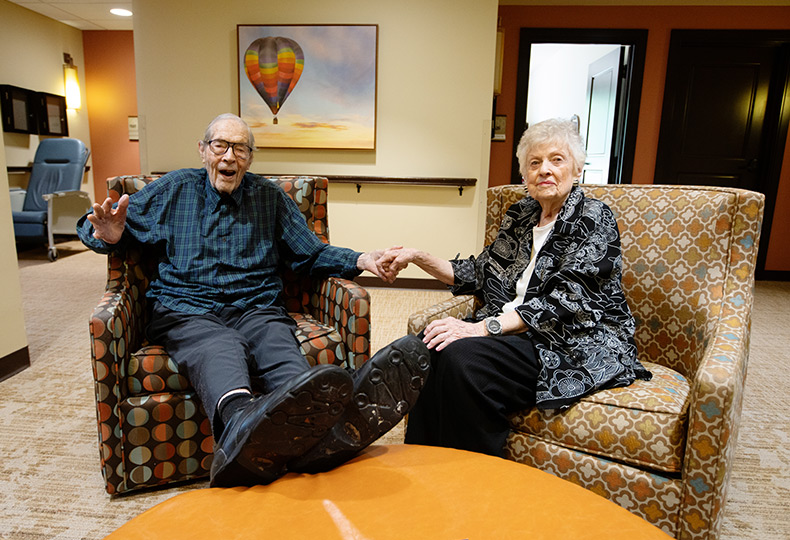 The Watermark at Vistawilla exceeds every expectation I could ever fathom about quality care and assisted living for my grandparents. Not only is this [community] immaculately clean, beautiful, well designed, and aesthetically appeasing, it goes so much deeper than that. This place is magic. The staff is kind, considerate, encouraging, and helpful. They go over and beyond in providing quality care and serving their residents with respect.
Taylor S.
Grandparents reside at The Watermark at Vistawilla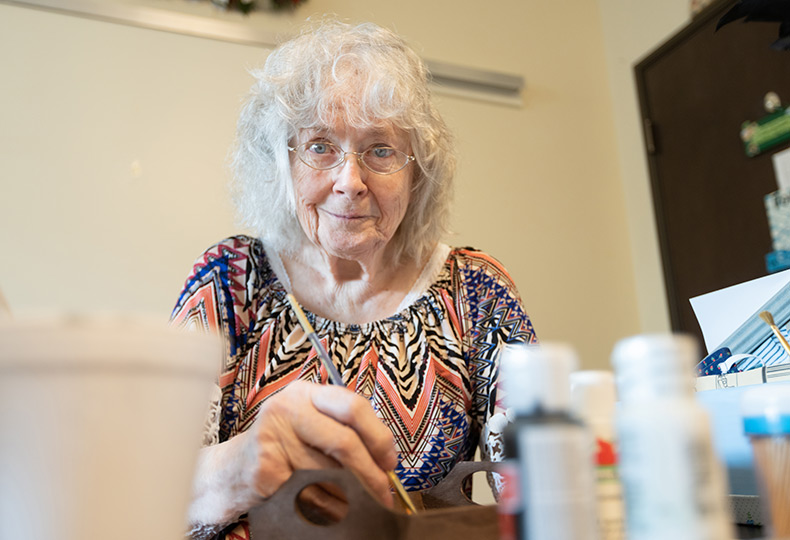 This place has been a lifesaver for my mother. She has dementia and needs way more care than I could [provide] in our home. However, since making The Watermark her new home, her entire health and demeanor have improved in ways that I didn't think possible. All of the residents and staff have been friendly, helpful, and always try to make her feel accepted.
Walter M.
Mother resides at The Watermark at Southpark Meadows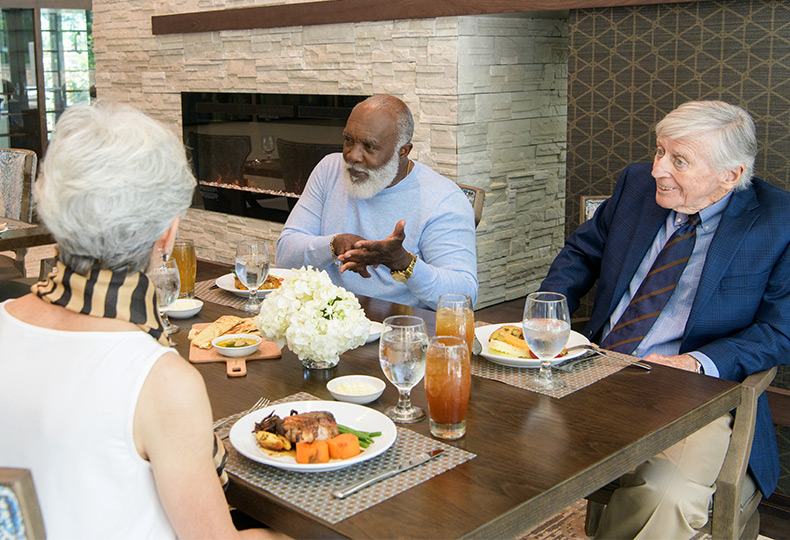 I can't say enough good things about St. Andrew's Village Independent Living. It has been a wonderful place for my father to settle in safely and very comfortably. What a relief for my family. Everyone there has worked hard to ensure that my dad has what he needs and is safe and happy there, from the meals, the social interaction, even how his apartment looks with pictures hung on walls, etc.
Janice K.
Father resides at St. Andrew's Village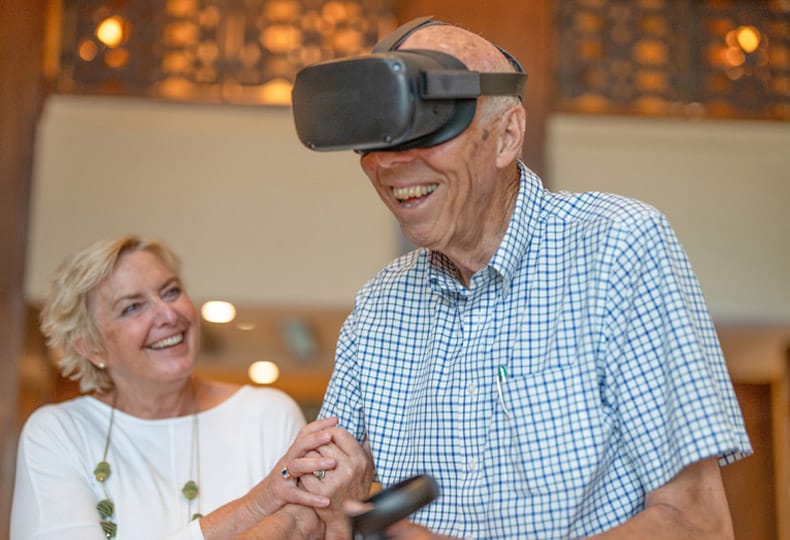 My wife and I moved into The Fountains at Lake Pointe Woods three years ago and have never regretted that decision for a minute. Everything about the place suits us to a "T" — beautiful apartments of varying sizes and a 53-acre campus, excellent cuisine, experienced management, reasonable fees, and a very caring staff. But the biggest, unexpected, bonus for us was making so many new friends.
Terry D.
Resides at The Fountains at Lake Pointe Woods with his wife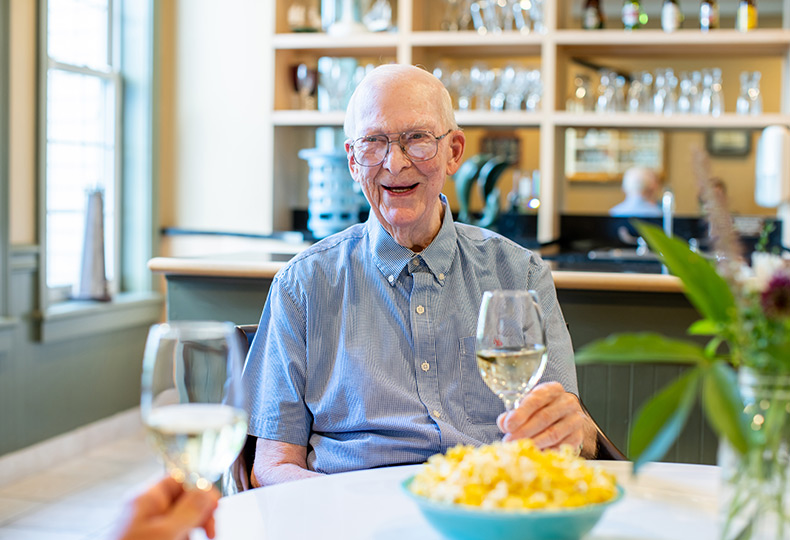 Moving my father into The Watermark was the best decision we ever made. He was nervous, scared, and all alone when my mom, his wife of 62 years, passed. He didn't want to be a burden on any of his children and none of us wanted him to live by himself. We moved him into an apartment at The Watermark and, within a week's time, he said, "This place is the best. I love it here!" The staff has been amazing to deal with, and my dad is happy and safe.
Phil D.
Father resides at The Watermark at 3030 Park

Contact