6 Reasons to Consider Foregoing Home Ownership in Favor of a More Independent Lifestyle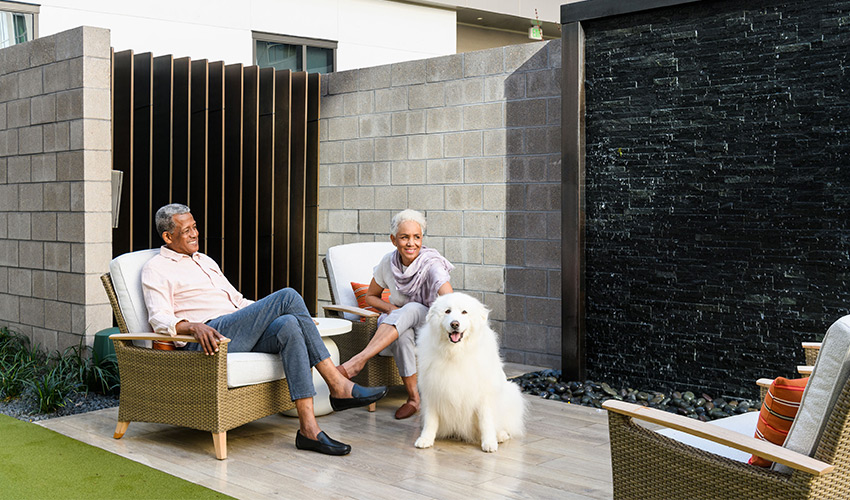 While home ownership is often considered an essential part of the American dream, for many in their later years, it may be more of a burden due to the never-ending upkeep. Aside from the maintenance and expenses associated with home ownership, there is also the fact that changing circumstances may render your house no longer ideal for your current needs.

For instance, do you have to descend a steep staircase to do laundry or climb another just to go to bed. Is it way more house than you need now that your children have homes of their own? Or perhaps, you're dreaming of a more relaxed lifestyle, one that doesn't involve mowing the lawn, shoveling the driveway, or hiring someone else to handle the mundane chores that come with owning a home. Instead, imagine the freedom of living in a luxurious residence in a modern senior community that feels more akin to a resort.

At the Watermark at Houston Heights, we're redefining senior living with gourmet culinary experiences; lavish amenities and services, including innovative educational programs that promote connection and growth; and a host of wellness offerings, such as a fitness center, an outdoor pool, a salon and spa, and an on-site golf simulator.

Wondering if a move to a senior living community is right for you? Here are six reasons to consider:
You're over the household maintenance.
If you no longer derive joy from maintaining your backyard garden or dream about your next home improvement, it may be time to think of moving on. Home maintenance is expensive, time consuming, and a lot of work. While it can be fun for some, most people would rather spend their time doing anything else.
You want to expand your social circle.
After living in a neighborhood for some time, it's only natural that you'll develop close ties to neighbors. Unfortunately, there may come a point when you no longer feel the same sense of community. People move on, and you may, ultimately, decide that you wish to do the same. Making new friends later in life is easy in the right setting, especially in a senior living community, with numerous opportunities to connect.
You're interested in exploring other interests.
When you're not busy with household chores, it's easier to find time to engage in activities you actually enjoy, such as indulging in a soothing spa treatment or practicing yoga with a friend. Maybe you've always wanted to learn Spanish or how to play the guitar. Thanks to our award-winning Watermark University, you're free to explore your passions.
You want to enjoy an elevated lifestyle.
If you're thinking of moving, you want to be sure it's for an upgrade. At The Watermark at Houston Heights, senior living is reimagined with all the amenities of a high-end resort. Refined residences, upscale restaurants, and extraordinary experiences provide the ultimate setting in which to thrive.
You're ready for an exciting new chapter.
Embracing change often leads to personal growth, exciting opportunities, new friends, and more. It is only by breaking free from your old routine that you're able to welcome new and fulfilling experiences.
You value the peace of mind that comes with knowing customized care is available, if needed.
With age comes wisdom and planning how you want to spend your later years ensures you're able to live your best life.