The right time to make a move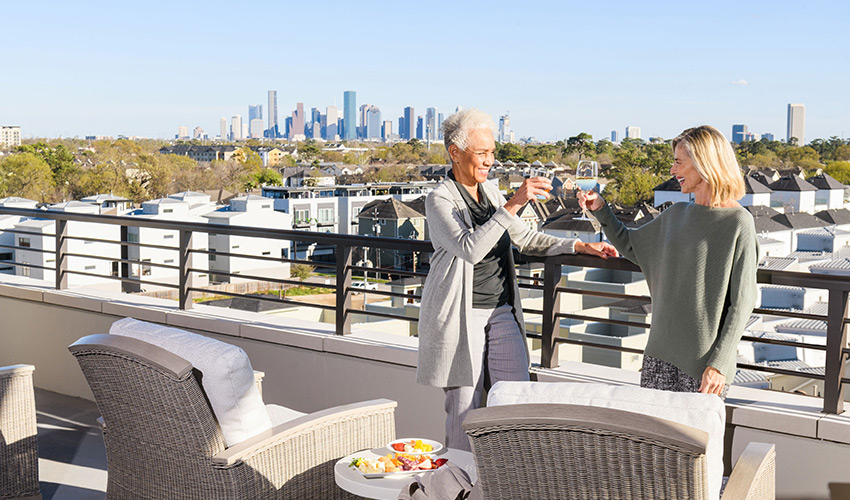 According to the National Center for Assisted Living (NCAL), approximately 1 million Americans live in some type of senior community, a number that is expected to double by 2030 as more people discover the changing dynamic of today's senior housing options. Moving to a senior living community is no longer about what one is giving up—it's about what one is gaining in return.

At The Watermark at Houston Heights, members enjoy luxury-style living with a wealth of enriching activities and wellness options. Many people choose to make the move in part to gain freedom from the general upkeep it takes to maintain a home. Mowing the lawn, cleaning the house, and other chores take up valuable time—and at The Watermark at Houston Heights, there are so many more enjoyable ways our members spend their days! And they don't even have to cook, not with four restaurants right on site featuring fresh, seasonal fare (and room service, too).

Another key reason to consider a move is the vibrant social life a senior community can provide. Here, members have easy access to a variety of enriching opportunities for connection, such as Watermark University, local excursions, fitness classes, and more. And then there's the peace of mind—for you and your loved one—that comes with knowing expert personal care is right here, ready to meet their needs. That just might be the biggest reason of all. The right time to move is different for everyone. But the right place is The Watermark at Houston Heights.