Welcome to the best of both worlds
Unparalleled customizable care in a thoughtful and positive environment.
The Bridge offers a perfect blend of personal independence and expert care tailored to your unique needs. This program is ideal for residents who need assistance beyond Assisted Living but aren't quite ready for Memory Care. Experience the warmth of an engaging and compassionate community, along with access to an array of integrated wellness activities, luxury lifestyle amenities, chef-prepared gourmet cuisine, and stimulating programs through our award-winning Watermark University.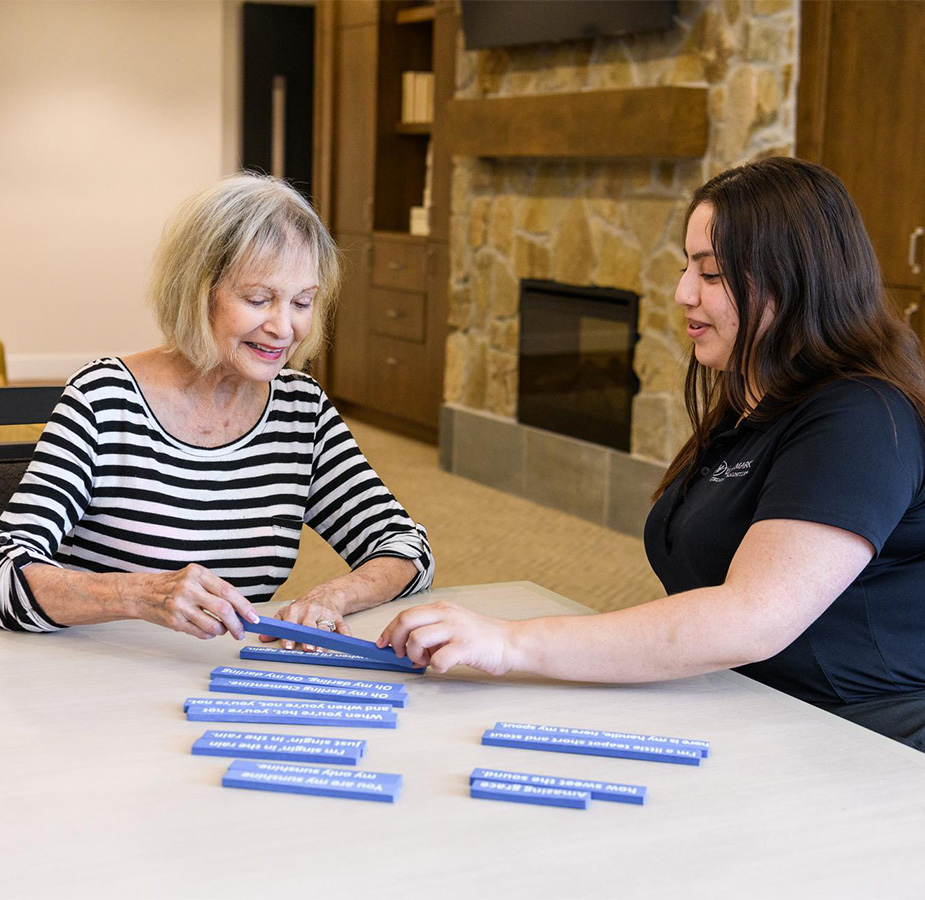 What Makes The Bridge Special
A Personalized Approach to Care
An enhanced Assisted Living program tailored to each individual's specific needs, The Bridge provides expert support for residents with mild cognitive impairment who wish to maintain their own residence and the independence of an Assisted Living lifestyle. Our associates have undergone specialized training through the National Council of Certified Dementia Practitioners to incorporate each resident into the rhythm of day-to-day life. And families never need worry for the well-being of their loved one with regular updates from our dedicated interdisciplinary team.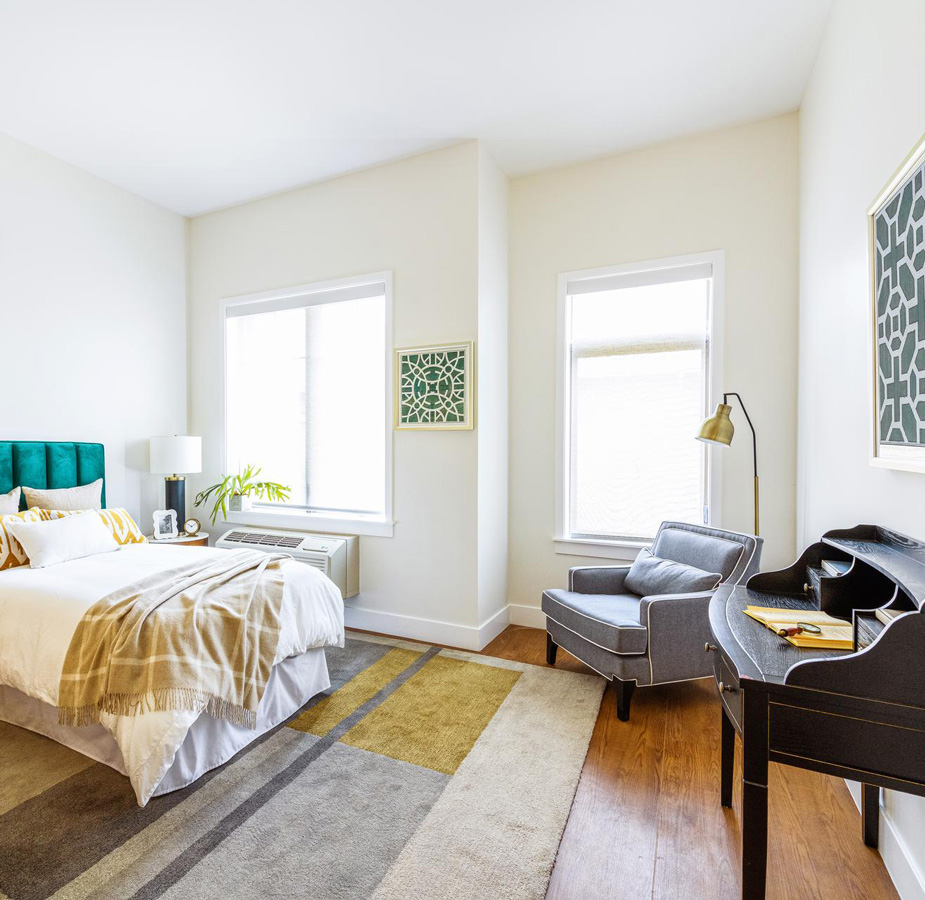 What Makes The Bridge Special
Elegant Residences to Call Home
Every facet of The Bridge has been thoughtfully developed to inspire engagement and promote independence within a setting of unfailing support. From small neighborhoods that encourage stable interpersonal relationships and curated menus that address healthy aging with fresh, flavorful ingredients to beautifully designed spaces in safe, non-secured areas, residents have the freedom and peace of mind to live fully. Individuals who participate in The Bridge have access to all community amenities, programs, dining options, and outings, in addition to expertly guided care when needed and specialized programming tailored to their lifestyle.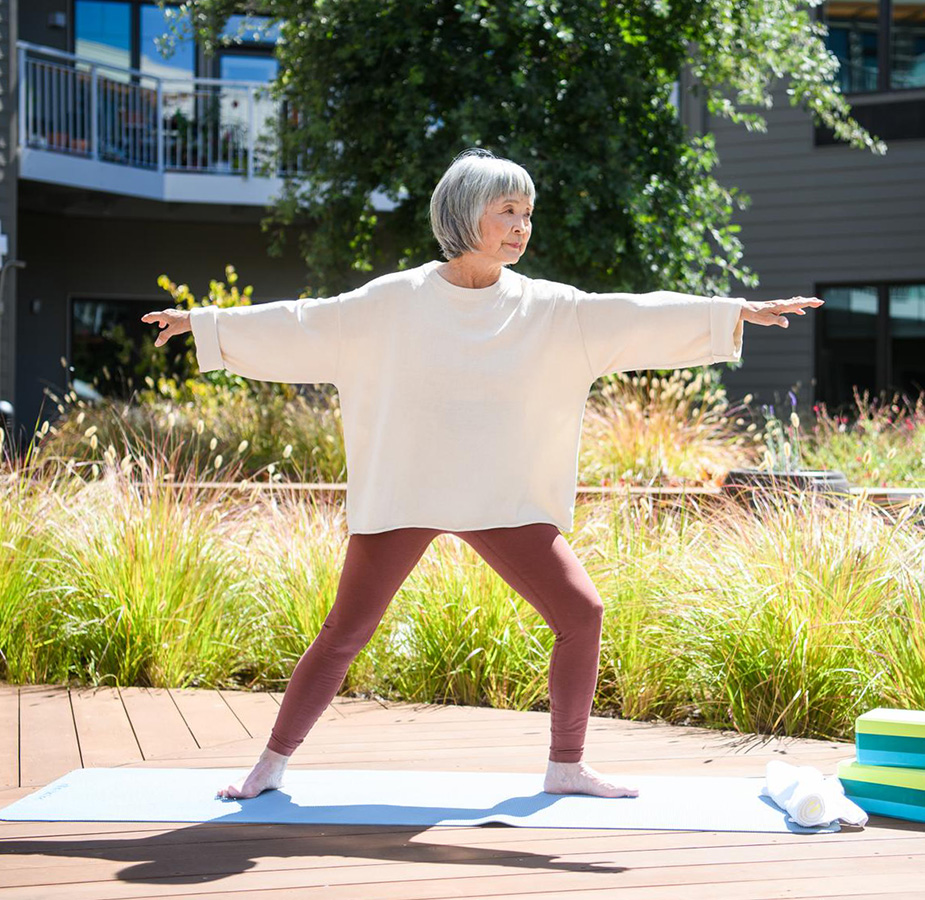 What Makes The Bridge Special
Engaging Mind, Body, and Spirit
With exclusive programming and full access to everything the community offers, The Bridge gives residents ample opportunity to embrace new experiences and keep their minds strong within a dynamic community of peers. Grounded in state-of-the-art brain-health science, The Bridge programming offers specialized exercise and meditation, cognitive training, music therapy, and spiritual support to stimulate the mind, engage the body, and elevate the spirit.