Just What The Doctor Ordered
Let us focus on the details, so you can
focus on getting well.
After a planned surgery or unexpected hospital stay, you need time to recover, recuperate, and regain your strength and functionality. Whether you're here for a short-term visit or an extended stay, you can expect the VIP treatment. In our Rehabilitation and Skilled Nursing neighborhood, you'll find a welcoming atmosphere and first-rate accommodations in a private or semiprivate suite. Count on us for all the comforts of home and whatever extras you need to get back to being you.
Caring and highly trained associates put your well-being first, with exceptional care, support, and additional services tailored to meet your needs. With on-site therapy services and state-of-the-art rehabilitation equipment, we help you restore function, improve mobility, relieve pain, and prevent or minimize physical disabilities from injuries or disease. Take full advantage of exceptional amenities and services, enrichment opportunities, chef-prepared cuisine, wellness offerings, and more.
From the moment you arrive, you'll receive a warm welcome from your personal ambassador. It's like having your own personal care concierge. With ongoing personal attention, they'll be your single point of contact available and responsive to you throughout your stay and even after you leave. Your ambassador will answer your questions, provide for every comfort, offer a reassuring voice along the way, and keep your loved ones informed of your progress.
Rest assured knowing you're in the best hands. Relax, recharge, and heal at your own pace — and we won't blame you if you never want to leave.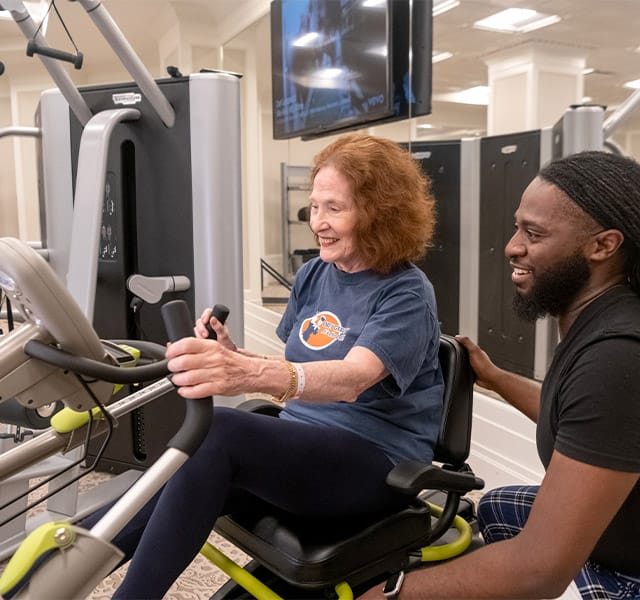 Clinical Capabilities
Physical, occupational, and speech therapy
COPD management
Cardiac rehab
Pain management
Edema
Stroke or CVA
Fractures
Hip and knee replacements
Joint replacements
Decreased function or muscular weakness
Problems with balance and coordination
Self-care
Continence management
Home management
Visual impairments
Aphasia
Dysarthria
Dysphagia and more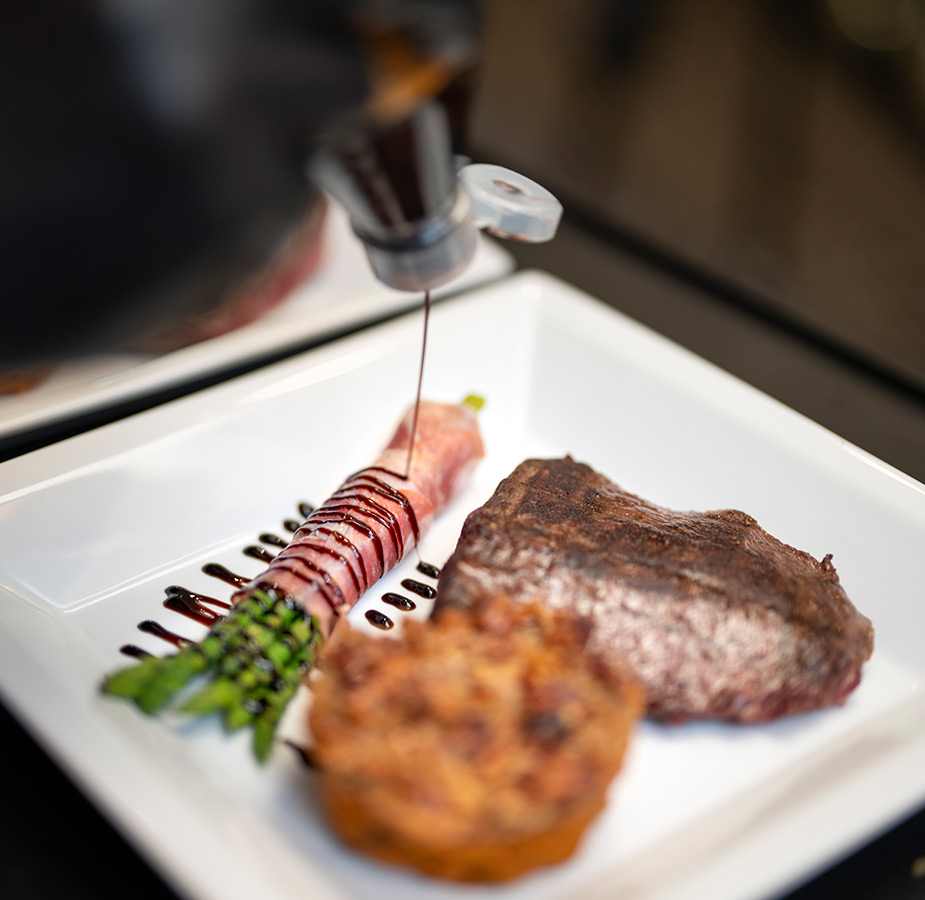 Dining for the Soul
Variety is the spice of life, right? At Watermark communities, meals are culinary celebrations of good health, good taste, and good company. Our skilled chefs bring you flavorful and healthy options that hit the spot.
Learn More About Dining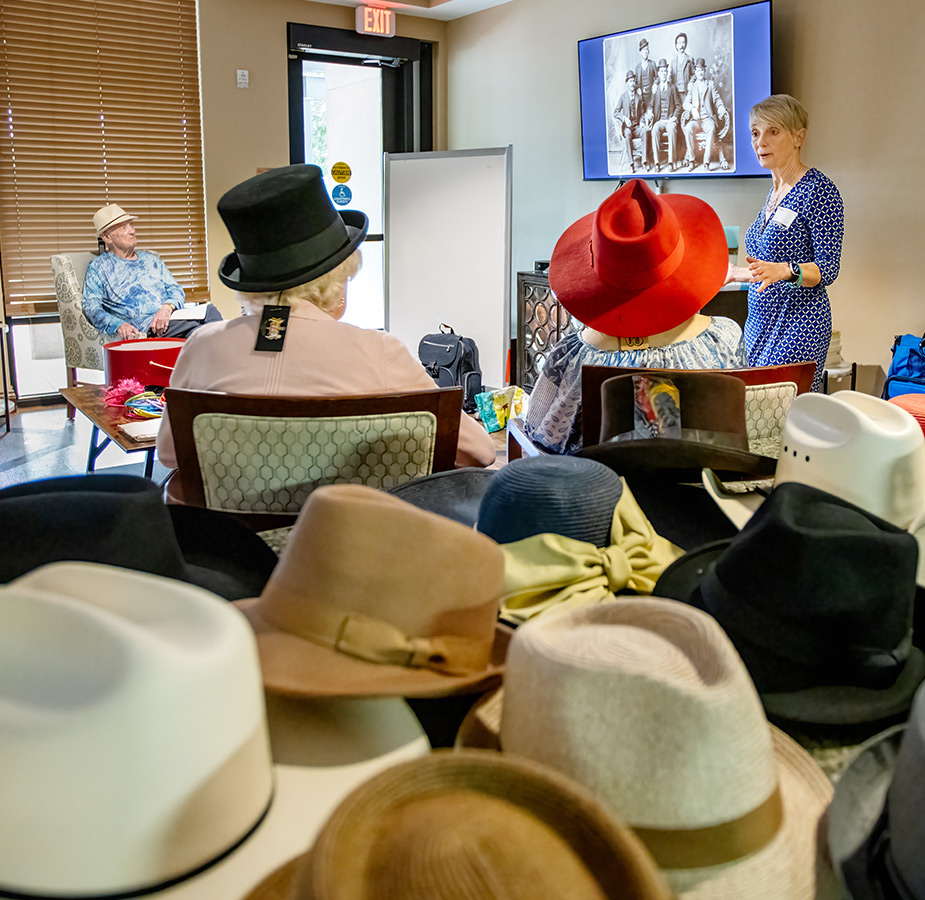 Watermark University
Your wellness takes center stage with abundant ways to connect, explore, grow, and learn through Watermark University. Learn a new skill or rediscover your favorite passion.
Learn More About Watermark University
EngageVR
Embrace your sense of adventure with virtual reality. Go anywhere at a moment's notice without having to pack a suitcase. Swim with dolphins, walk on the Moon with the Apollo 11 crew, or visit your childhood home.
Learn More About EngageVR