From Beverly Hills to Brooklyn
Fueling more than 30 years of extraordinary living at Watermark communities across the nation.
Joy. Respect. Safety. Dignity. You'll find these in every Watermark community you have the pleasure of visiting. How do we ensure the same level of extraordinary care and attention to detail in more than 70 communities? To start, nearly four decades of transforming senior living to promote enriched lifestyles, vitality, and well-being has taught us a thing or two.
From city to seaside, desert to heartland, it starts with our people.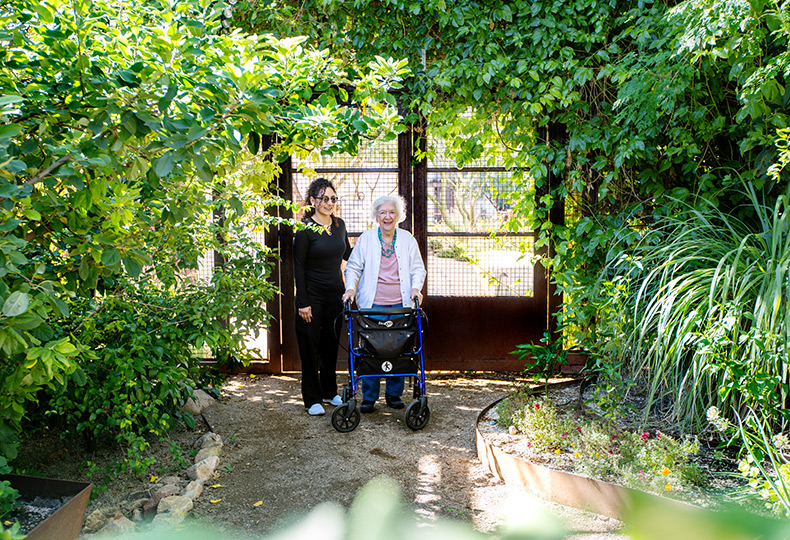 Recruiting
Performance and Cultural-Based Interviewing
Residents and family members consistently laud our associates as competent and caring. This is no accident. Watermark's innovative interviewing approach quickly brings the top candidates to the forefront. For every position, from entry level to seasoned professional, we evaluate in these areas: professional values, alignment with our vision, career progression, performance experience, cultural alignment, and technical knowledge. Our job descriptions are thorough and include cultural competence as well as physical requirements. We're rightfully particular — and it shows.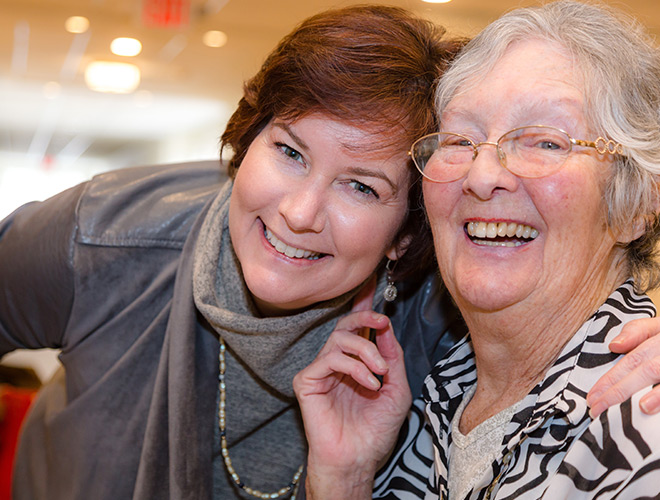 Orientation
GO Ripples
We call our general orientation program for all associates "GO (General Orientation) Ripples." This full day of training focuses on a core philosophy: that every positive interaction elicits another positive interaction. It's the ripple effect that focuses on what each person can do, rather than what they can't. It's a huge part of what makes Watermark different from other senior communities.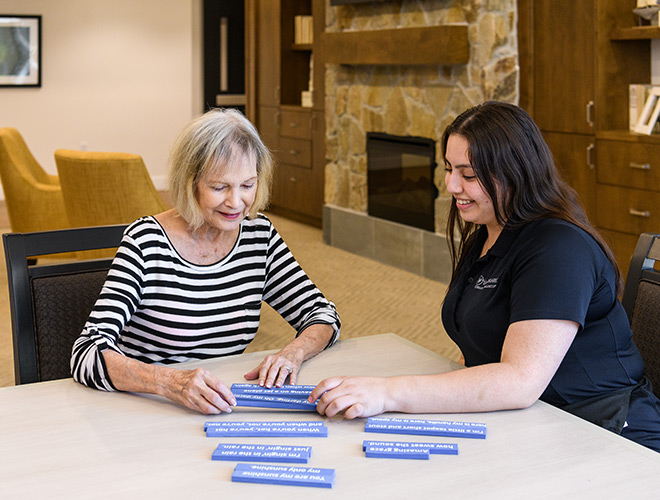 Training
Skill Sets and Materials
Because there's a specific Watermark way of accomplishing tasks, we provide both instructor-led and online skill set training. Our step-by-step instructor guides follow modern teaching methodologies while encouraging best practices for trainers. Associates appreciate the clarity that helps them master new skills.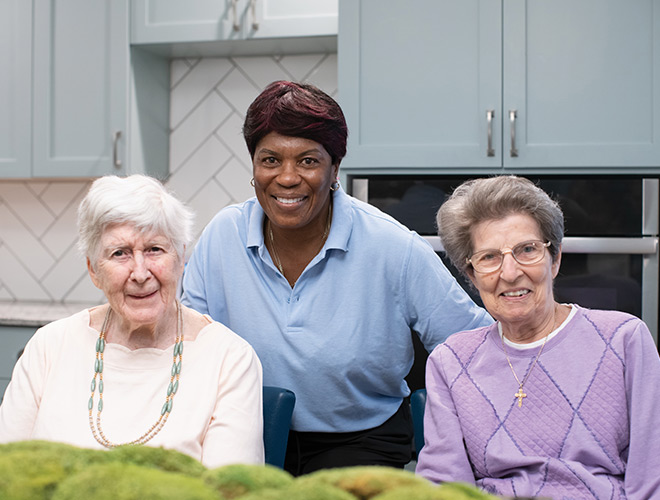 Growth
Leadership by Design (LBD)
Once associates are hired and trained, we don't stop there. Leadership by Design is the program we developed, recognizing that our associates crave learning and improving. The people who gravitate toward careers working with seniors are special. They believe that all people, at every stage, deserve to lead full and fruitful lives. LBD workshops focus on key areas of growth that lead to associates' satisfaction with their jobs and continuing improvements for our communities.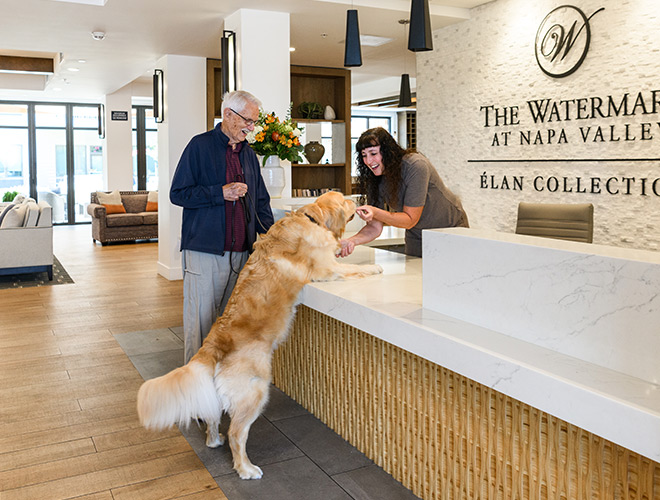 Evaluation
Feedback at Every Level
Naturally, we strive to and succeed at exceeding accreditation standards. Our own performance standards are higher. Throughout the year, department managers conduct self, peer, and supervisory standards reviews. Additionally, we issue and pay close attention to associate satisfaction surveys and resident/family satisfaction surveys. These inputs are posted for the associates and provided to the residents. We welcome transparency.
Keeping life interesting and vital.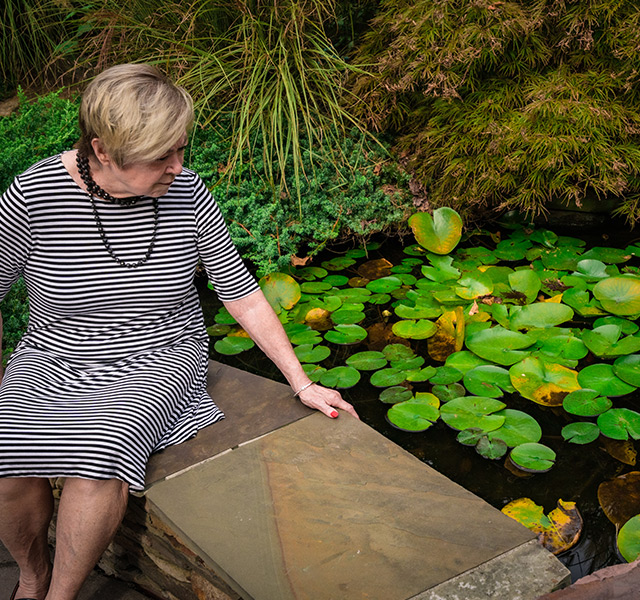 Holistic Wellness
The Four Circles of Well-Being
The health and happiness of our residents is what we strive for every day. Community programs are based on the four circles of well-being: mind, body, spirit, and community.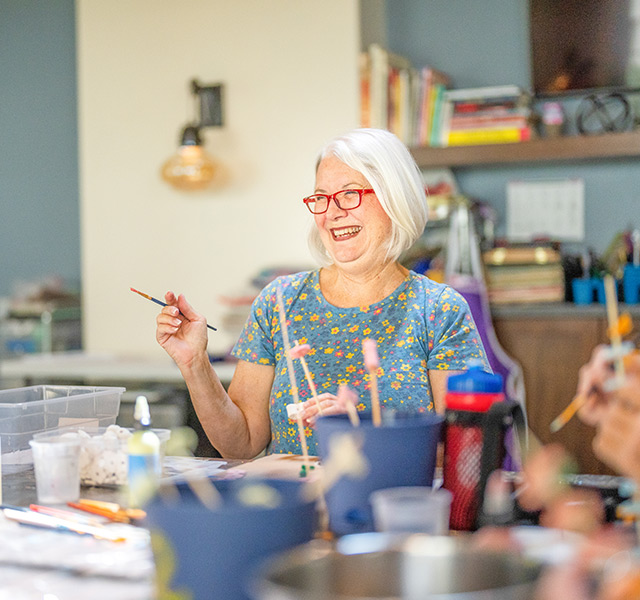 Not Just Living, But Thriving
Community Life Philosophy
Resident programming, known as Community Life, is the heart and soul of Watermark communities. Our Community Life department plans, directs, and implements Watermark University classes, community activities, events, excursions, and opportunities for residents. Community Life classes reflect the broad range of goals, preferences, hopes, and needs of this expanding, pioneering generation.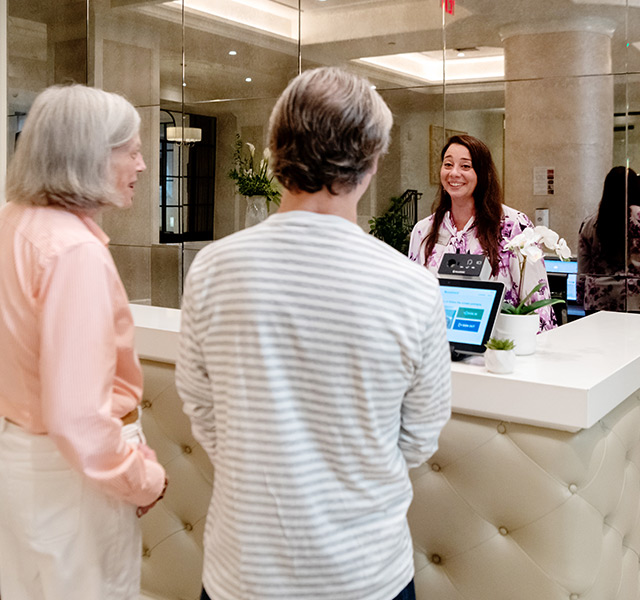 Tailored Approaches
Getting to Know You Questionnaire
When residents first enter a Watermark community, we ask them to complete a "Getting to Know You" questionnaire. Questions focus on their past experiences, profession, hobbies, and interests. The questionnaire is kept on file and referenced regularly. In Assisted Living settings — with resident permission — caregivers and activities professionals are given copies of the completed questionnaire so they can tailor care to resident needs, strengths, and interests. In the Memory Care setting, residents' family members and friends may complete the forms on behalf of the residents.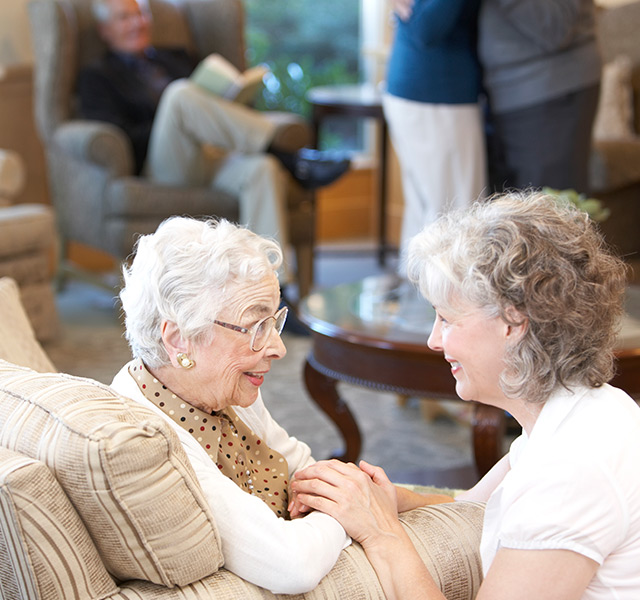 Accountability
Safety Standards
We've developed a set of best practices to ensure resident safety at every Watermark community. Required components include regular meetings of a Safety Committee attended by both residents and associates, regular safety training, a posted safety goal that is revised at least annually, the appropriate documentation and action plan initiation in response to all injuries, regularly documented fire drills, and the proper documentation of MSDS and emergency procedures.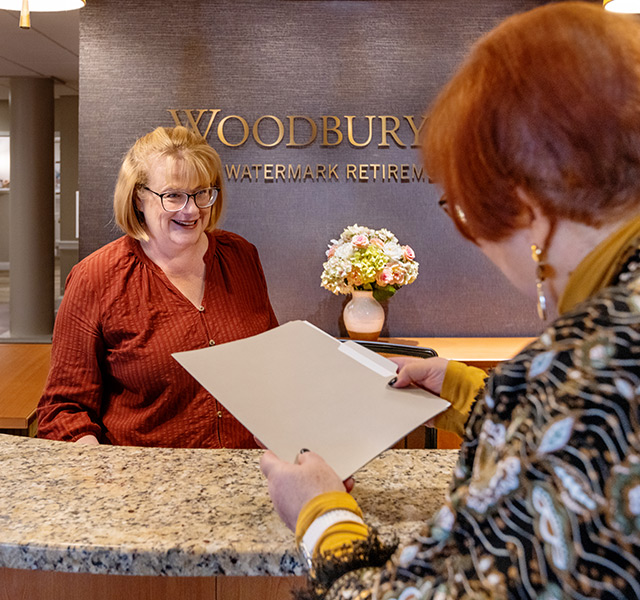 Preparation
Emergency Preparedness Manual
Watermark provides each community with an Emergency Preparedness Manual customized for potential emergencies in each setting. It's unlikely that a Brooklyn resident will encounter a rattlesnake! Copies of the manual are stored in various areas of the community (such as the front desk, in the Executive Director's office, and at every nurse's station), to be readily available in an emergency.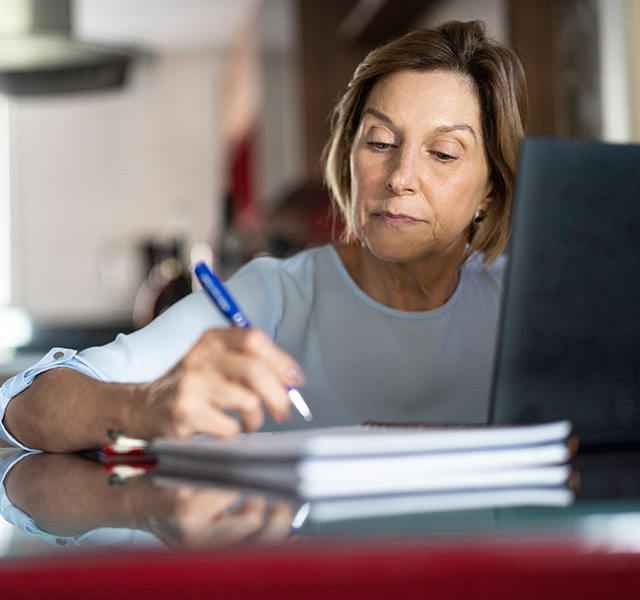 Communication
Incident Reporting System
Communities receive multiple tools to document any resident or associate injuries and other incidents. Incident reports are required for every incident — ensuring effective documentation and response. This system has dramatically reduced incident recurrences.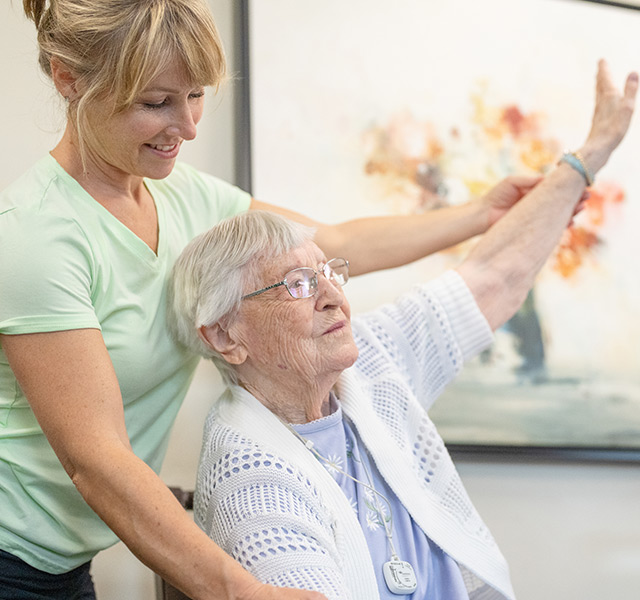 Continuous Improvement
Quality Improvement Program
The Watermark Quality Improvement Program is designed to measure associate performance against established standards and objectively and systematically monitor and evaluate the quality and appropriateness of resident care. Quality Improvement Reports provide a snapshot of key quality indicators for both Assisted Living and Skilled Nursing — enabling Watermark Retirement Communities® to chart potential care concerns, trend community progress, and reduce indicators that do not meet our high expectations for quality. Any performance that does not meet our expectations requires an action plan that is objectively tracked on a monthly basis.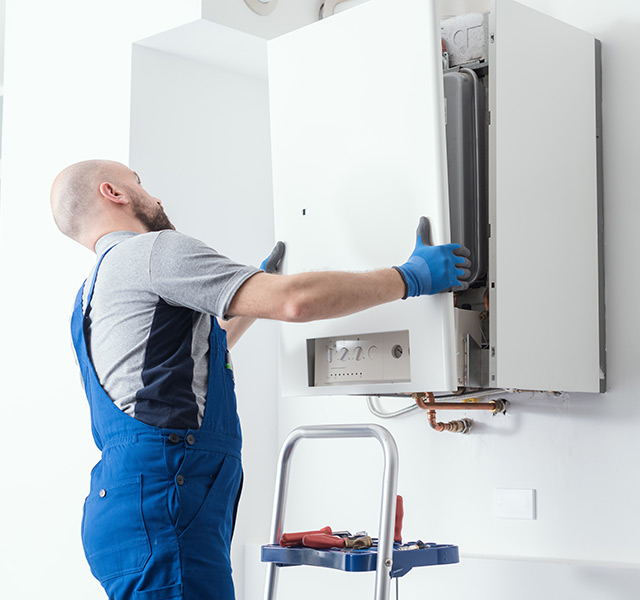 Maintenance
Preventive Maintenance Program
Recognizing that the condition of major capital assets may drastically affect the bottom line, Watermark tracks assets at every community with the Micromain software program, which generates a 15-year asset replacement list annually and tracks and produces work orders.
Our systems keep it all running smoothly.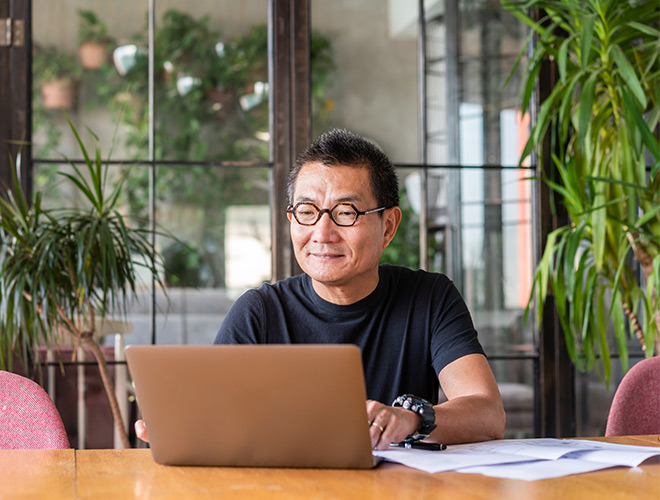 WatermarkConnect
The spirit of our mission and vision lives in this web-based software, which we developed in-house for the associates in our communities. It's a complete learning management system, so every member of our team has tools and resources at their fingertips.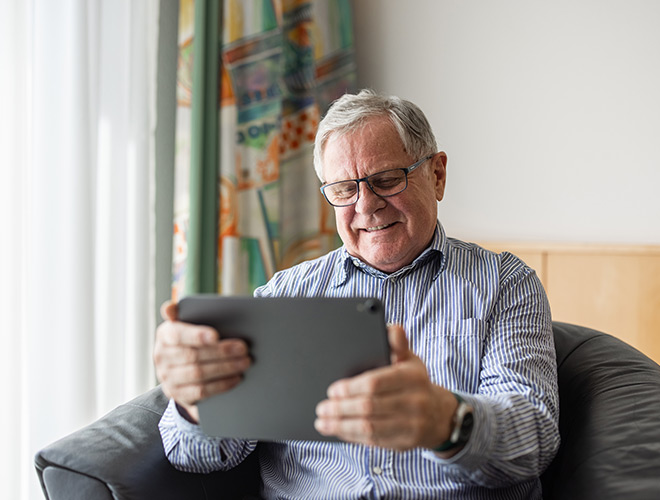 TELS
Each property is in top shape, from the public places in full view to the machinery that keeps the temperature comfortable for our guests. TELS is a state-of-the-art work order, asset management, and preventive maintenance software program. It analyzes the time and cost to keep our systems running, and automatically issues work orders. The genius of TELS is one of the ways Watermark can ensure the highest standards in every climate and physical environment.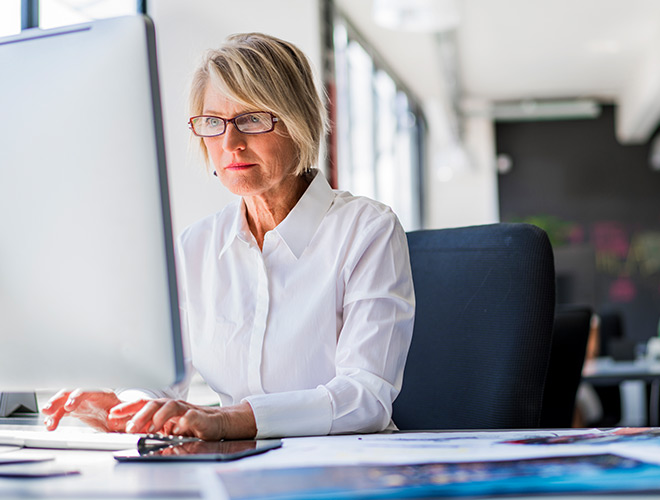 Lawson
Lawson integrates accounts payable, general ledger, and fixed asset details. Communities use Lawson to streamline business processes, capitalize on business intelligence, and plan for the future.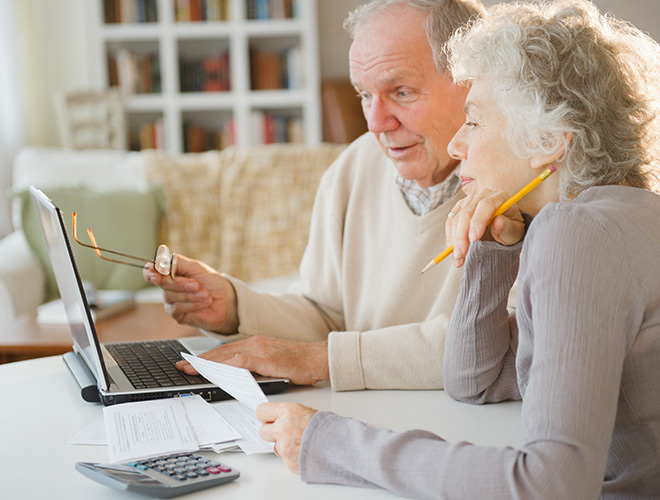 Invoice and Purchasing System
Watermark utilizes a paperless, internet-based invoice and purchasing system. Invoices and purchase orders are centrally processed in Tucson. This provides us with exceptional financial controls and audit capabilities.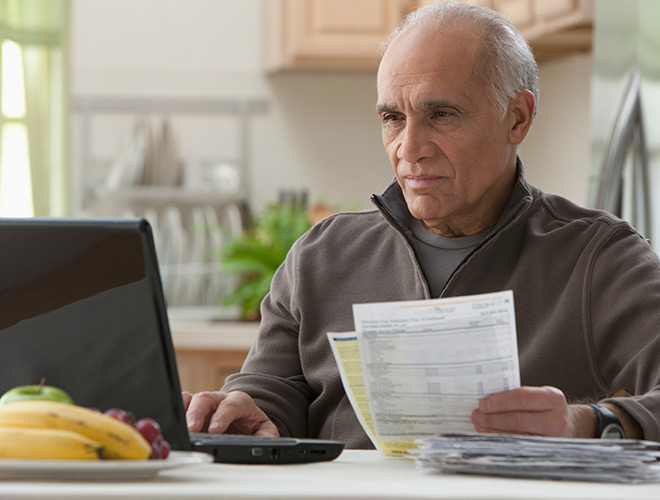 Point Click Care
Our HIPAA-compliant program Point Click Care (PCC) provides billing functions for resident service accounts and generates bills for third-party payers such as insurance companies and co-payment providers. It also offers cloud-based modules in senior care, including resident assessments, care delivery management, financial management, and quality and compliance.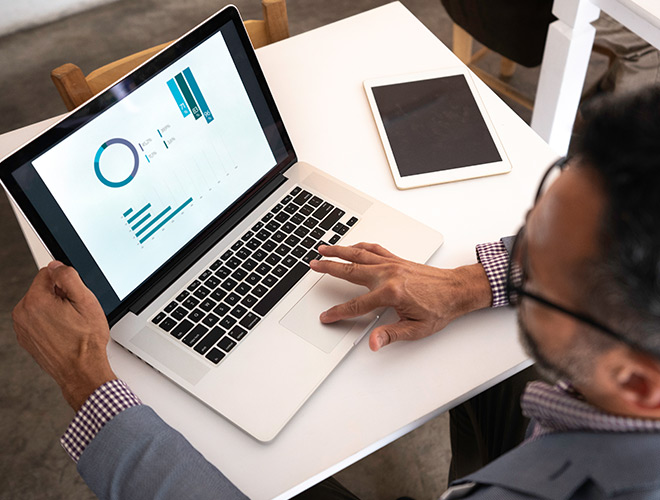 Ceridian
Watermark uses proprietary Ceridian programs for timekeeping, attendance, payroll, paycheck reconciliation and garnishments, as well as quarterly and annual employment tax returns.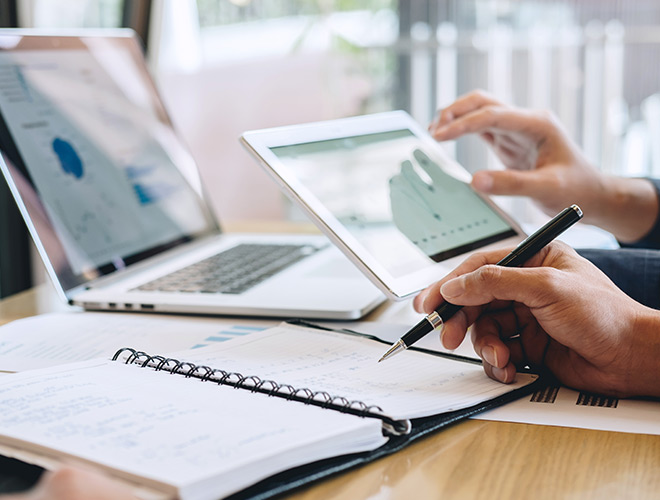 Team TSI
This long-term care's leading source of data-driven intelligence offers online, data-focused tools that long-term care providers need for improved reimbursement, survey preparedness, event tracking, and more.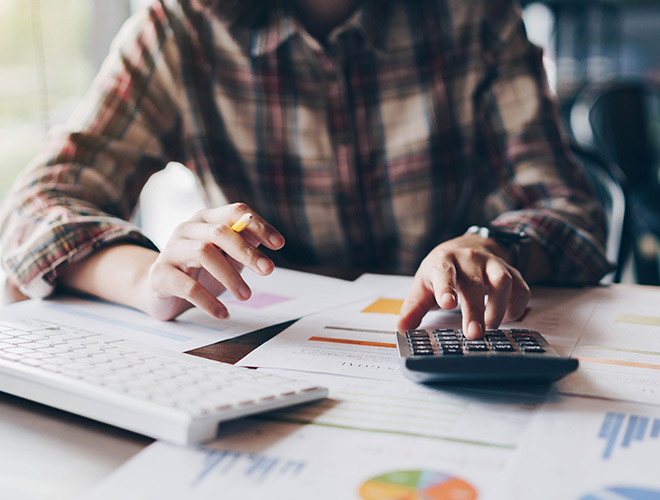 Budget Model
Watermark Retirement Communities has developed a proprietary budget model that is benchmark and resident-day driven. It guards against cost creep during the budget process and identifies expenses that are outside industry benchmark statistics.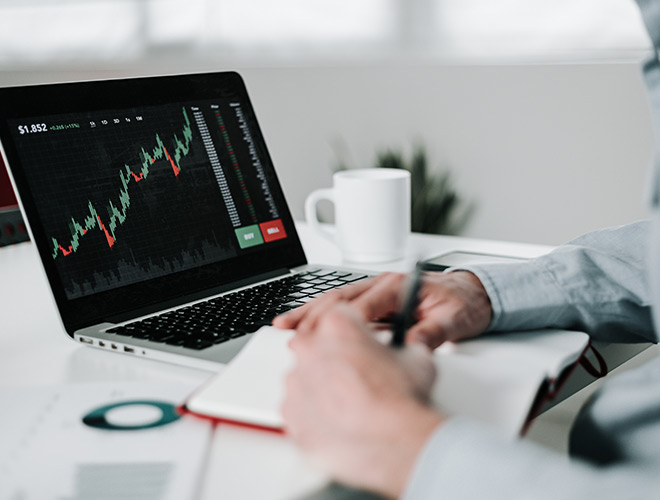 Cash Projection
Watermark Retirement Communities projects cash requirements weekly. Collections, accounts payable, payroll, debt service, capital improvement payments, and other items that affect cash are forecasted at least four weeks in advance.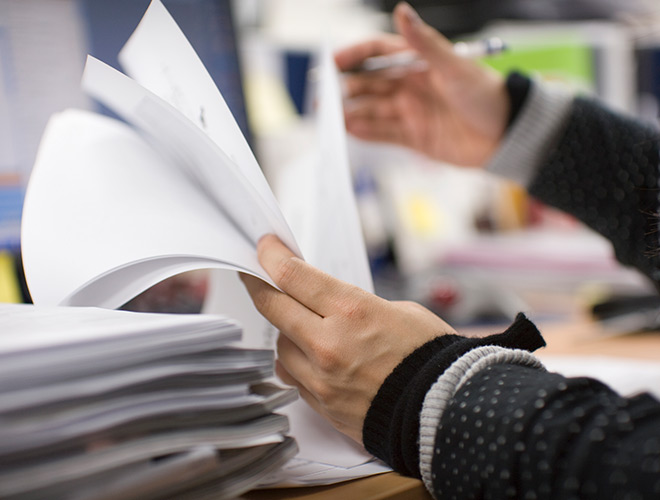 Financial Analysis Report
This report gives a snapshot of important financial data so community financial health can be quickly evaluated. It shows community census, revenue variances due to census or room rates, a 90-day rolling accounts receivable report, bad debt reserves, per-day income, expense by program, and ancillary costs. Department-specific functional and expense reviews are provided in this report, as well as action plans for improvement.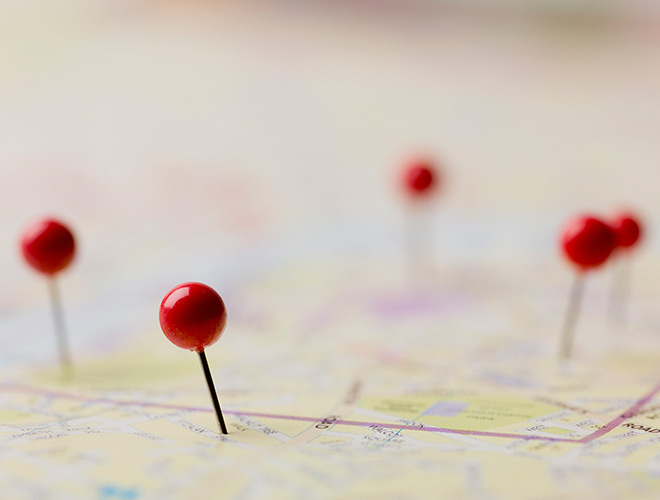 Road Map to Success
The Road Map to Success establishes the sales activity required to achieve budgeted occupancy based on the closing ratios of each sales associate at the community. By analyzing sales ratios such as phone-outs to appointments, appointments to deposits, and deposits to move-ins, a road map is created for each sales associate's success.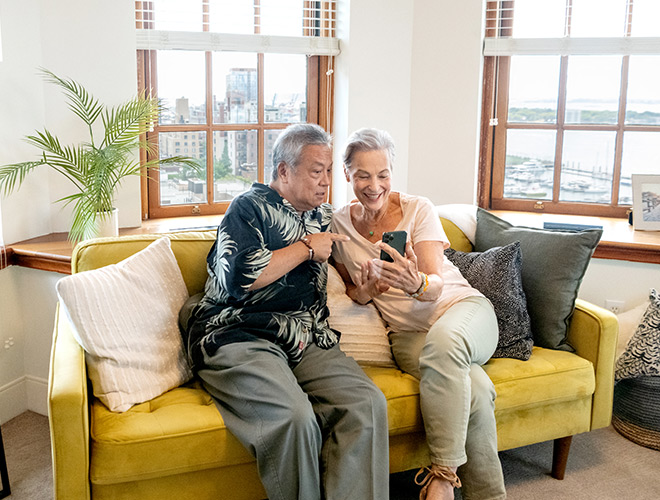 Intelligent E-Marketing
Watermark Retirement Communities utilizes a high-capacity email marketing server to send marketing announcements and community updates, and distribute moving stories that inspire residents to embrace new activities and participate in the community programs. For prospects, family members, and referral sources, these pieces celebrate the spirit and lives of Watermark residents and associates, as well as community accomplishments. Distributed via print and email and deployed within the communities, these powerful marketing pieces are effective sales tools.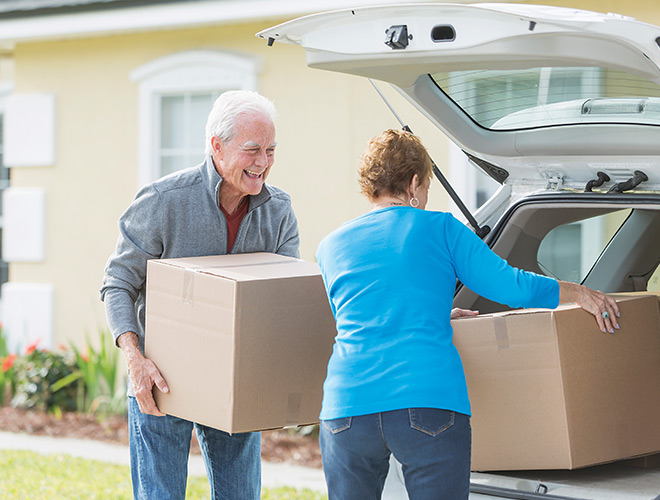 Sales by Design
This pioneering sales system works on the belief that sales is the process of leading prospects through the steps to make the right decision. This comprehensive training program gives strategies and tools for understanding buyer motivations, developing referrals, and providing move-in and follow-up customer service.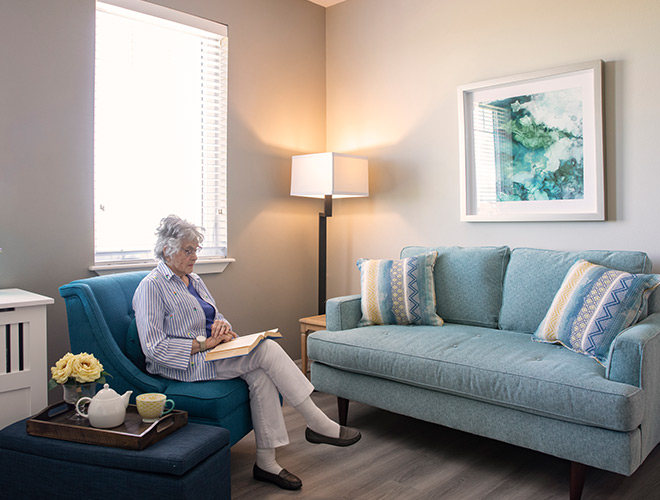 Daily Occupancy Report
Occupancy reports are prepared daily and break out rates by level of care. This allows the sales team to focus on the most critical areas and provides management with an always-current analysis of marketing efforts.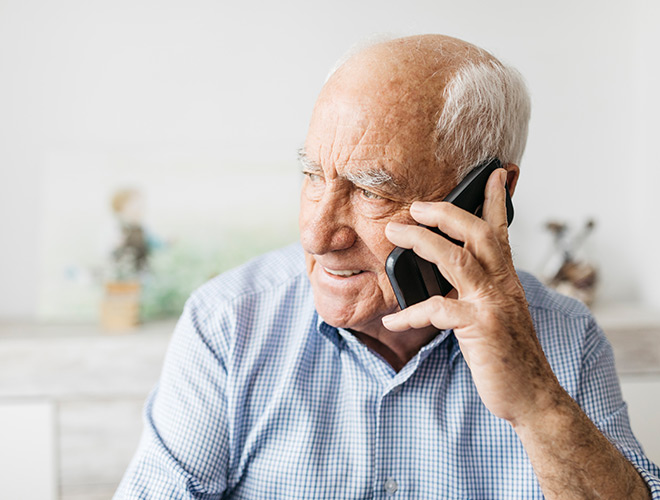 Leasehawk
In order to track the effectiveness of sales and marketing efforts, we've invested in Leasehawk, a helpful tool for tracking incoming calls. Through Leasehawk, we can monitor the effectiveness of advertisements and promotions. Because calls are recorded, we can use real-life examples for sales and reception training.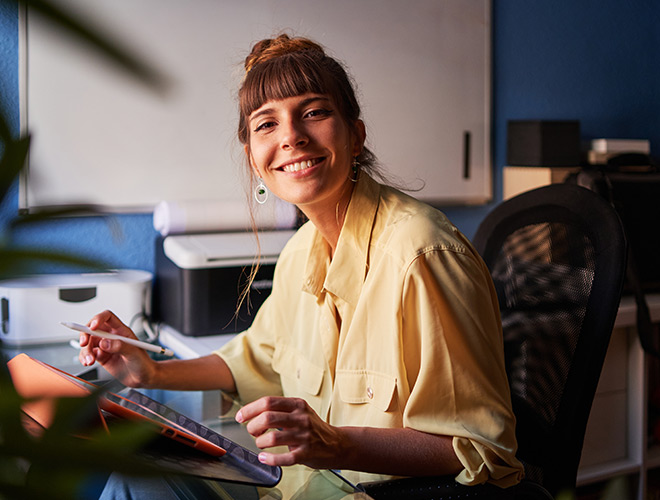 Marketing Central
Our in-house agency, The Studio, manages dozens of creative projects on an ongoing basis. Whether it's advertisements, direct mail, brochures, signs, or even bus wraps, the team can work collaboratively with communities to create and edit through this streamlined, online program.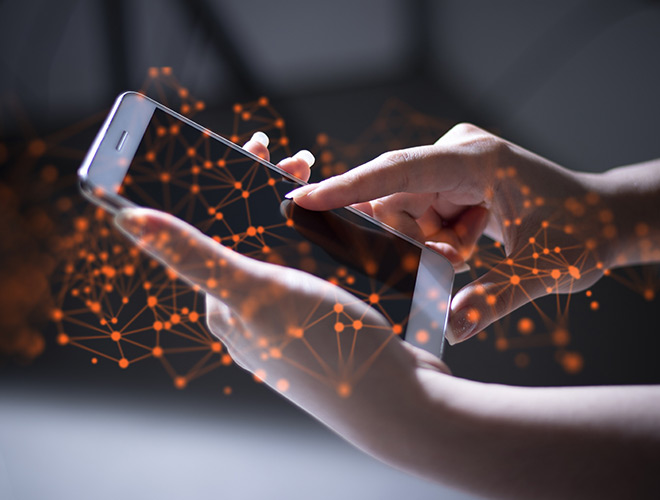 Claritas
We've invested in Claritas, the premier provider of marketing information and research resources for companies engaged in consumer and business-to-business marketing. We utilize Claritas' state-of-the-art technology and information to maximize the efficiency and effectiveness of our marketing efforts.