SAVOR THE SEASONS, CHERISH THE COMPANY
Indulge in dining experiences that defy expectations and captivate your senses.
At Watermark Retirement Communities®, dining is an art. Your plate is the canvas: The colors are vibrant and the flavors are fresh, changing with the seasons. Here, each meal is not just a feast for the taste buds but a treasured moment to indulge in the joy of life with friends and family.
Our chefs, like dedicated artists, handpick seasonal, local ingredients, creating culinary masterpieces that satisfy and inspire. Imagine biting into the first tender strawberries of spring atop a cloud-like shortcake. This is the kind of dessert you might anticipate all year long. Here, it's not just the meal but the experience that transforms dining into a soulful journey.
Whether it's the warmth of house-baked bread passed around a table of smiling faces or the personalized service that caters to every dietary need and desire, discover how dining at any of our communities elevates ordinary into extraordinary.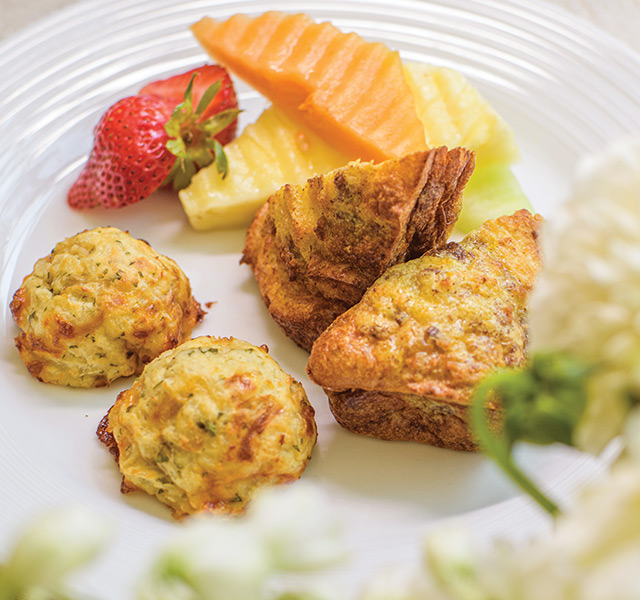 Gourmet Bites Cuisine
Protein-packed, nutritionally balanced meals served as bite-sized hors d'oeuvres. No assistance needed.
Learn More
Flexible Spending Plan
Enjoy a credit you can put toward dining, amenities, or other services.
Learn More