FOR FUN. FOR ADVENTURE. FOR FULFILLMENT.
Programs are created to embody the heart and soul of the people who thrive here.
Nowhere but in Watermark communities can you find such a diverse array of unique programs designed to support an engaged life of fulfillment. Our passion for innovation and commitment to finding creative solutions have driven the development of numerous "WaterMarks," our nickname for Signature Programs.
Many of these Signature Programs have garnered awards and been recognized as best practices in senior living — but that's not why we created them. We created them because we believe every individual deserves a life filled with purpose, possibility, and joy.
Our options, service, and atmosphere will make you forget you're in a retirement community. If you wouldn't have it in your own home, you won't find it at a Watermark community — no scrubs, medication carts, intercoms, or institutional-sounding call bells. You'll discover friendly professionals delivering care on your schedule, not ours. You'll hear lively conversations and laughter from Watermark University classes, clubs, and friendly neighbors gathering. Those expecting drab dining will delight in chef-prepared cuisine on china with linen or fresh, on-the-go meals from our bistro-style cafés. Our environments are "like home" because they are home — a home where you can thrive.
A Closer Look at the Lifestyle
Thrive Memory Care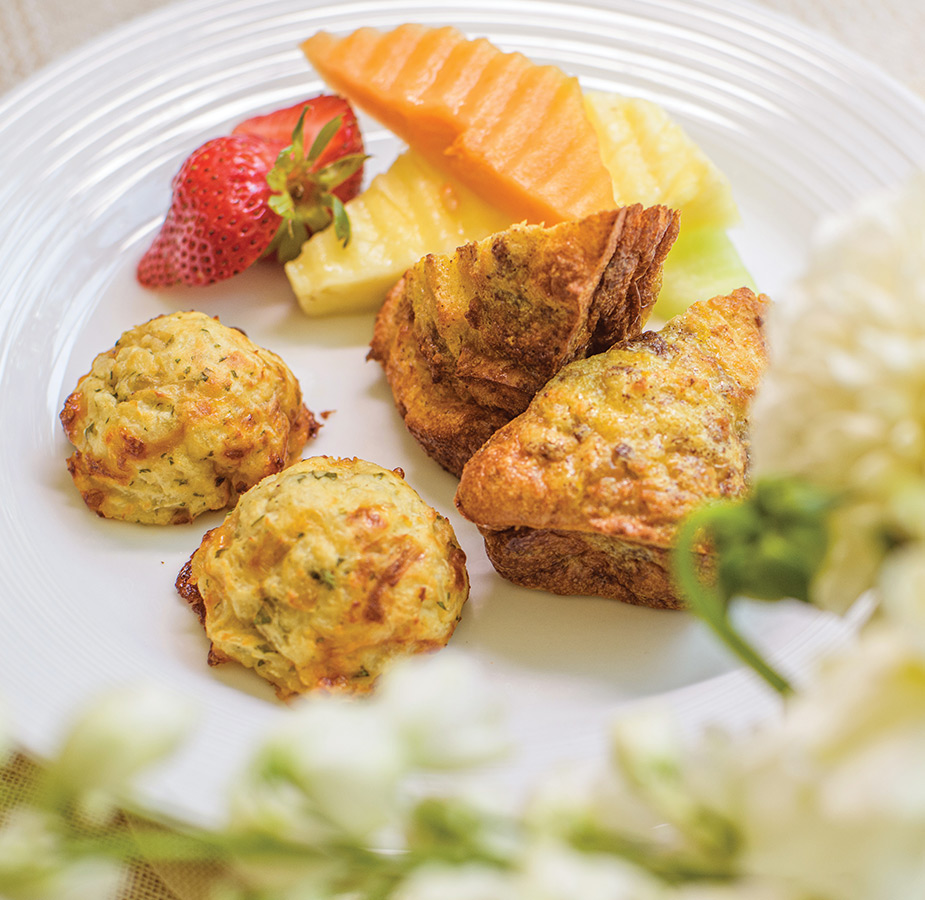 Gourmet Bites Cuisine
Expert chefs transform freshly prepared, high-quality menu items into incredibly delicious, protein-packed meals. These visually pleasing portions are served as one-bite and two-bite hors d'oeuvres intended to be eaten by hand. No assistance, no distractions, no utensils – no problem.
Learn More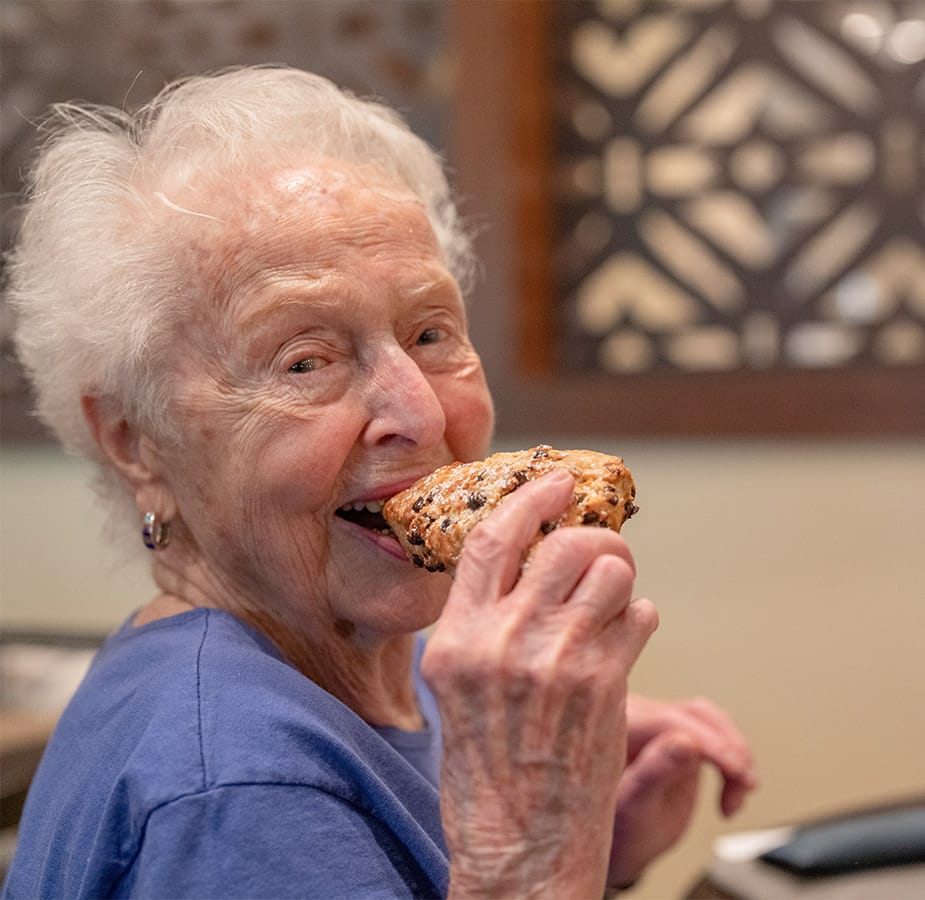 Pantry Program
The Pantry Program provides residents with their own personal space to store favorite foods or personal mementos and other treasures, to help fill each day with special things for Memory Care residents to look forward to. The flavors and favorite items that provide comfort and joy are always close at hand. Each resident can count on finding their mint Milano cookies, tomato bisque and saltine crackers, or ginger pear tea and dried apricots, just to name a few. Families and friends also keep their loved one's pantry stocked with photographs and photo albums, books, games, music, puzzles, scrapbooks, and more. These items can spark meaningful conversations and opportunities to rekindle memories during visits with loved ones.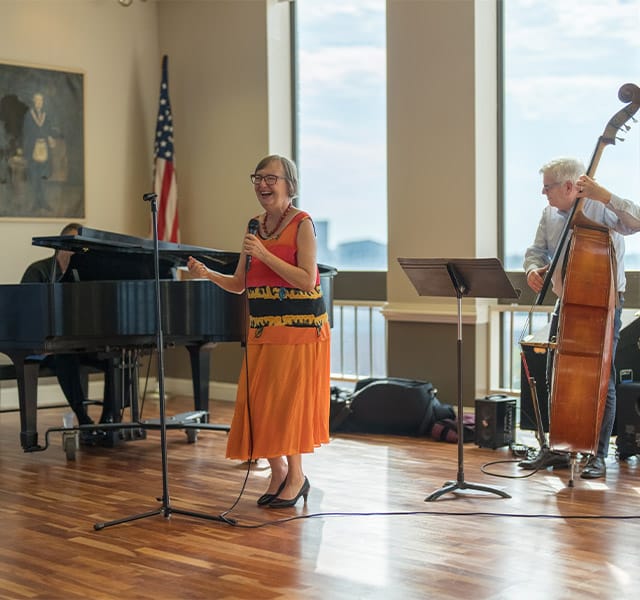 Thriving Through Music
Music touches people in so many ways. Listening to favorite songs can release powerful endorphins that life the spirit, relieve stress and anxiety, and bring back happy memories. A favorite song can take us back to the first dance at our wedding, memories of singing in the church choir, or feelings of freedom as we drove around with the windows down and our favorite tunes playing on the radio. We often associate certain songs with major milestones or events – these songs create the soundtrack of our lives. Thriving Through Music empowers residents to connect with others and engage in the present moment. Whether it's a relaxing moment of reflection, an energizing experience, or an impromptu singalong that elicits joy, residents can listen to the music of their choice whenever they want via their personalized playlist. In addition to fun and recreation, the playlists also offer therapeutic benefits for the mind, body, and spirit.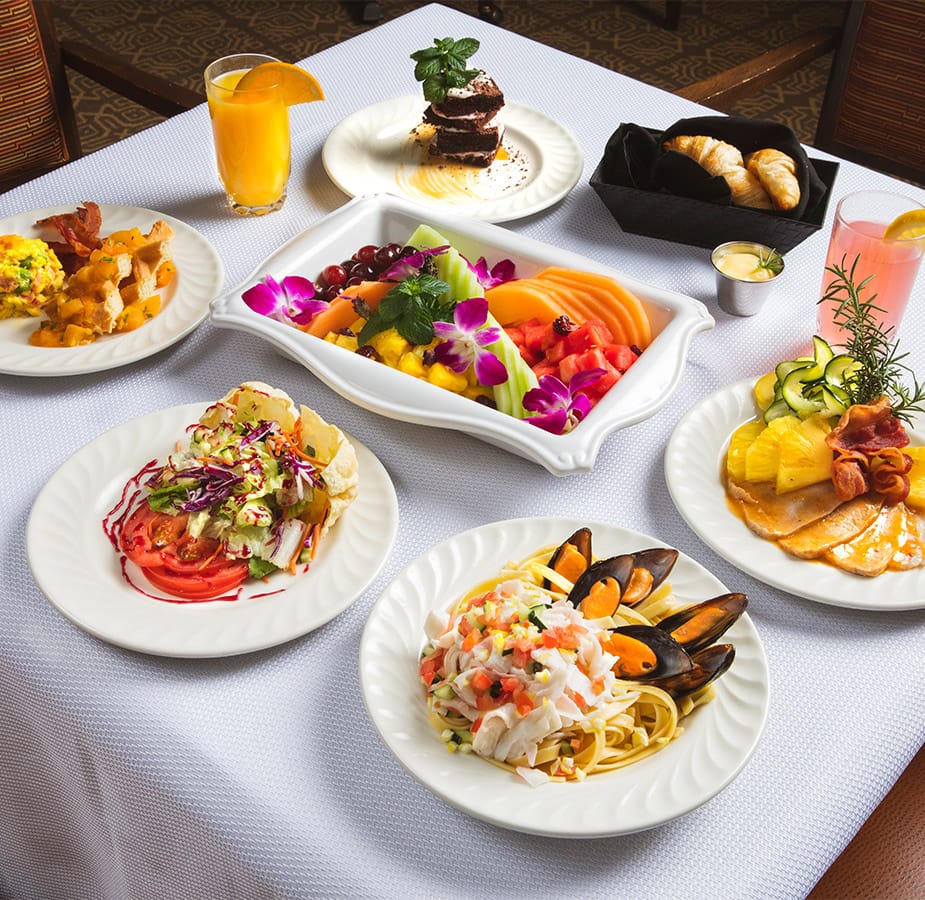 Healing Kitchens with Rebecca Katz
We understand the powerful impact healthy eating can make on the healing and the aging process. Our menus concentrate on fresh, nourishing, flavorful ingredients, and whenever possible, we cook with fruits, vegetables and herbs grown in our own community gardens. Recipes created by nationally recognized culinary translator and expert Rebecca Katz are featured at The Hacienda at the River and The Hacienda at the Canyon in Tucson, Arizona, and The Watermark at Napa Valley and The Watermark at Westwood Village in California.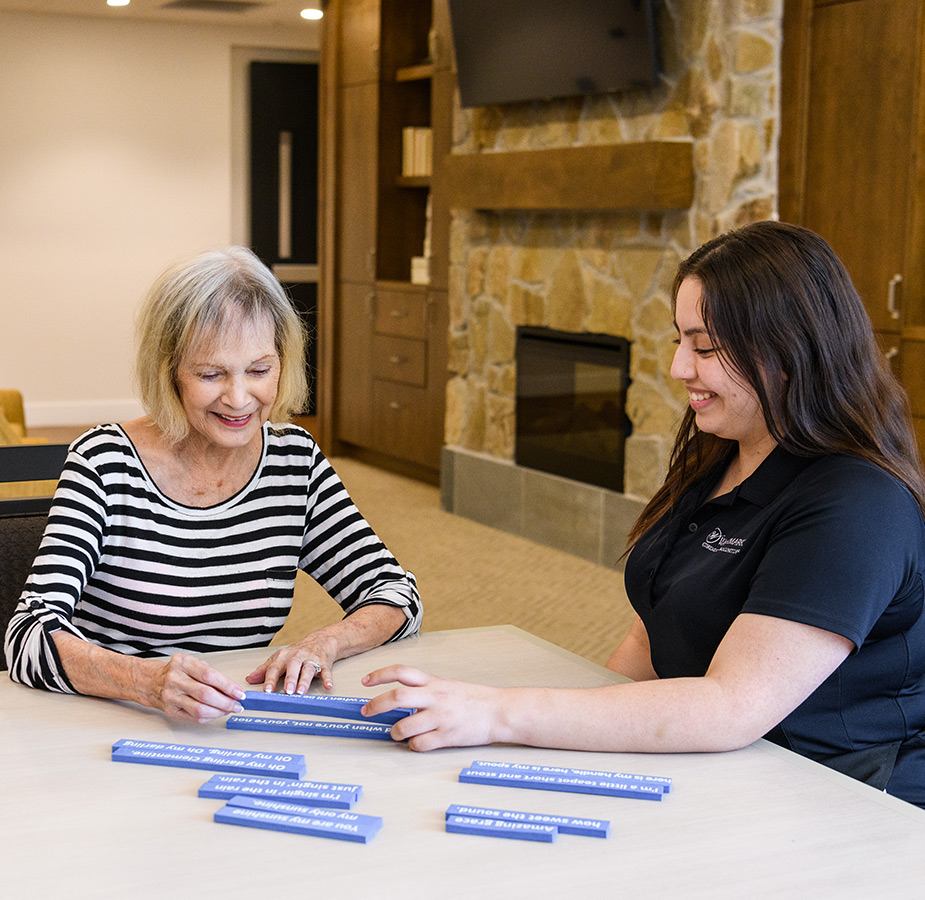 Certified Dementia Program
Each of our Memory Care associates undergoes training to become a Certified Dementia Practitioner. We call these universal caregivers Nayas. The word Naya, which centers on the concept of being engaged in the present moment, comes from the ancient language of Classical Sanskrit. A guide, person of wisdom, conductor and leader – these terms truly define our caregivers, and reminds community members to connect with each other and be mindfully engaged in each moment. In doing so, we cultivate a sense of well-being, community and creativity. From this thoughtful foundation, both residents and associates thrive.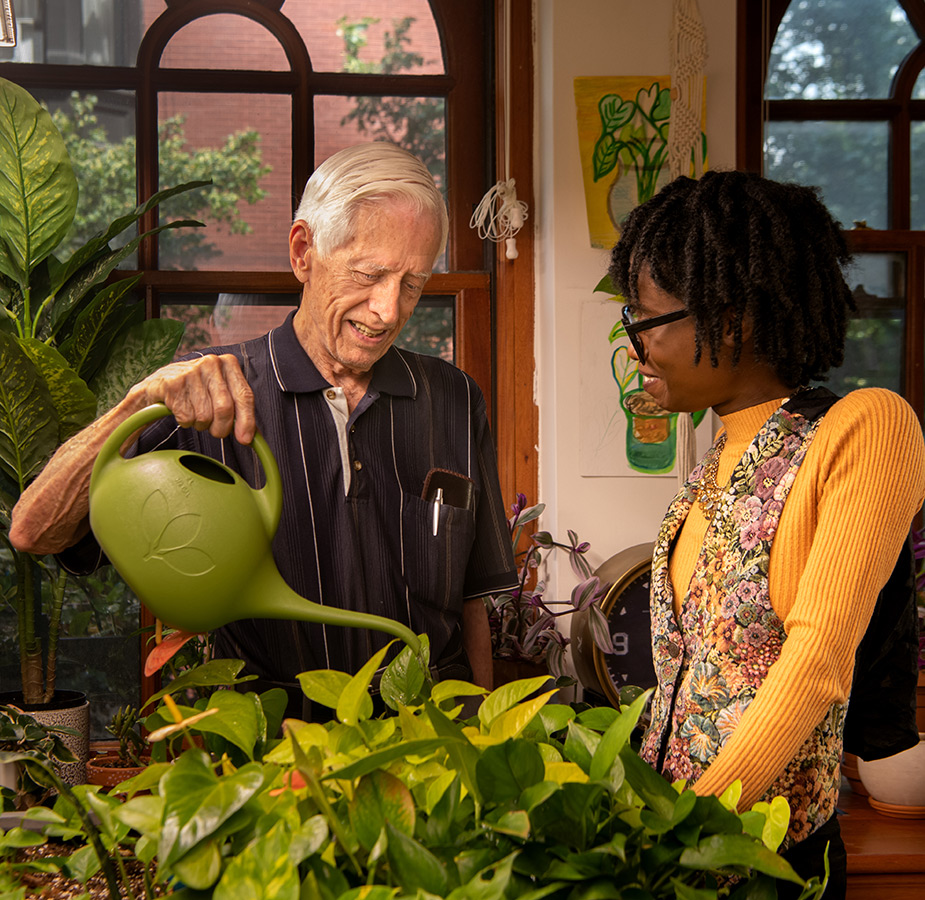 Dementia Awareness Experience
Our unique Dementia Awareness Experience simulates common impairments associated with various types of dementia while participants complete common tasks, creating in all of our associates a deep understanding of the challenges facing Memory Care residents each day. These tasks may be something as routine as filling a glass with water from a pitcher but with the added challenge of wearing gloves that impair dexterity and glasses that mimic vision loss. This "walk in their shoes" approach inspires empathy and a clearer understanding of how best to support individuals to live their life to the fullest each day.