With Dignity and Purpose
Redefining what's possible to create a warm, inviting environment that brings joy to every moment.
With you and your loved ones at the heart of all we do, Watermark has created intimate and comfortable Memory Care communities where everyone truly feels right at home. With integrated wellness programs and curated activities to meet their unique needs, residents lead enriching, rewarding lives.
Compassionate, experienced caregivers known as Nayas lovingly guide residents through each day with a deep understanding of who they are and how to help them grow for a true person-centered experience. With warmth and empathy, they treat every interaction as though they were caring for their own loved one.
Wonderful aromas from meals, favorite music, laughter, and the pleasing scent of fresh flowers captivate the senses. With days filled with favorite pastimes, residents are surrounded by family, natural light, children, pets, the changing of the seasons, and reminders of things to look forward to today, tomorrow, and beyond.
Whether it's cooking meals together, creating a scrapbook, filling the bird feeders on the patio, planting flowers in the garden, or listening to music that is the soundtrack of the resident's life, caregivers and residents create meaningful moments of growth and well-being.
Each living space is vibrant and familiar with all the comforts of home. Private and semiprivate suites are brimming with bright colors, soft natural light, and refined finishes. Spacious common areas inspire connection, as do our open kitchen, family-style seating, and a private, secure outdoor courtyard. Meals are cooked in the dedicated Memory Care kitchen, and, just like home, food and conversation unite residents, associates, and loved ones around the kitchen table.
If you or someone you care about is experiencing memory changes, mild cognitive impairment, Alzheimer's disease, or another form of memory loss, let us know how we can support you and your family every step of the way.
Art & Creative Studio
Auditorium
Catering & Room Service
Community Gardens
Community Wi-Fi
Complete Building, Residence, and Grounds Maintenance
Computer & Technology Center
Concierge Services
Delicious, Healthy Meals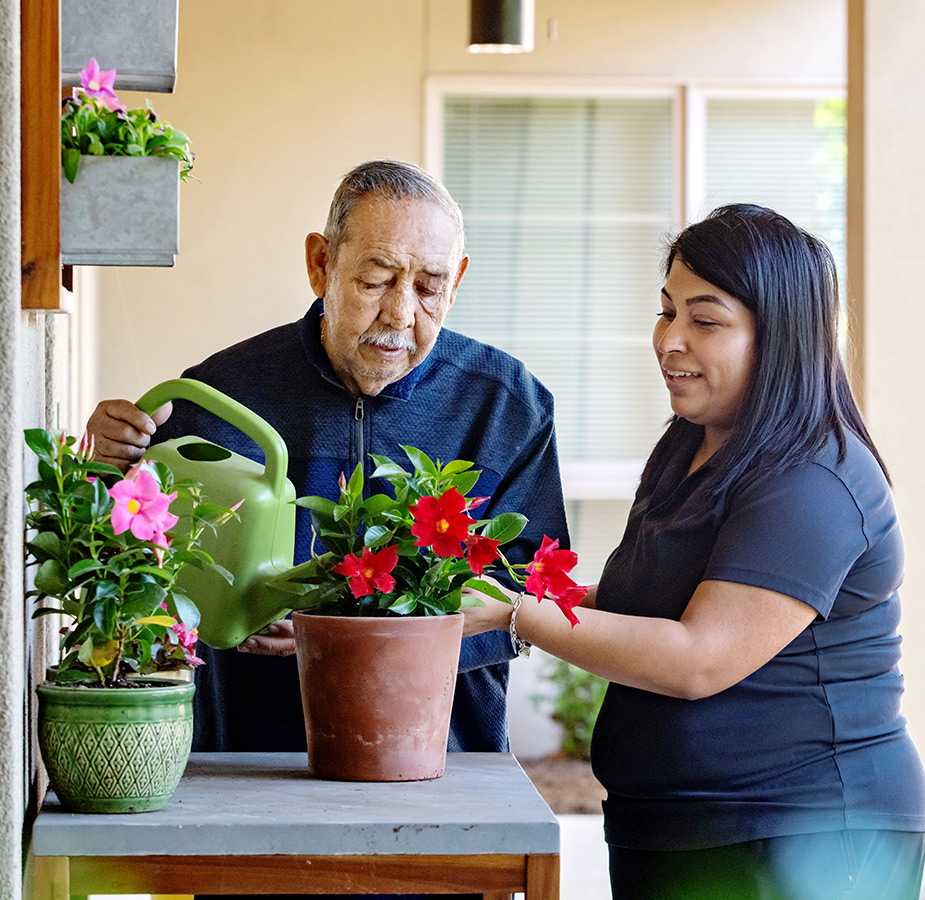 Memory Care
Our Memory Care program supports individuals living with memory changes in an intimate, homelike environment, where specialized programs focus on engagement, dignity, and well-being.
Learn More About Memory Care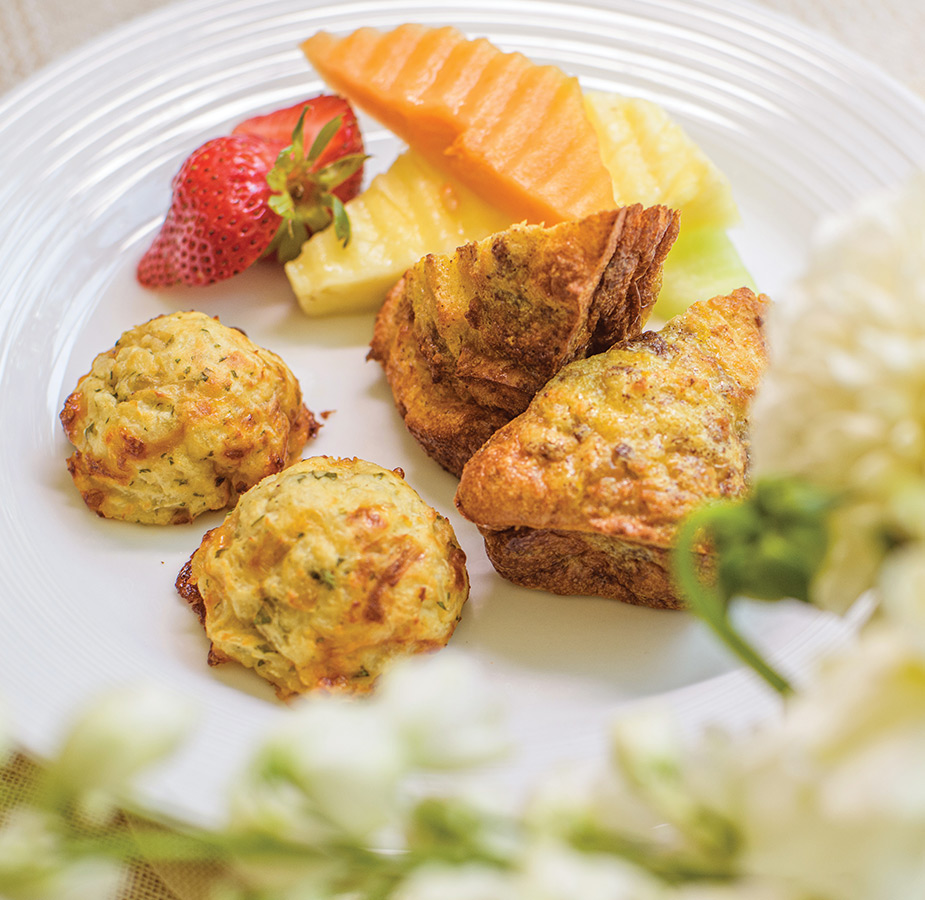 Select Components
Gourmet Bites Cuisine
This groundbreaking Signature Program enhances independence and restores the joys of dining for individuals living with cognitive or physical challenges. Expert chefs transform freshly prepared, high-quality menu items into delicious and nutritious meals featuring easily handled bite-size portions. Individuals indulge in favorite foods without assistance, without utensils, and without distractions from the task at hand: enjoying a delicious, nutritious meal with friends and family.
Learn More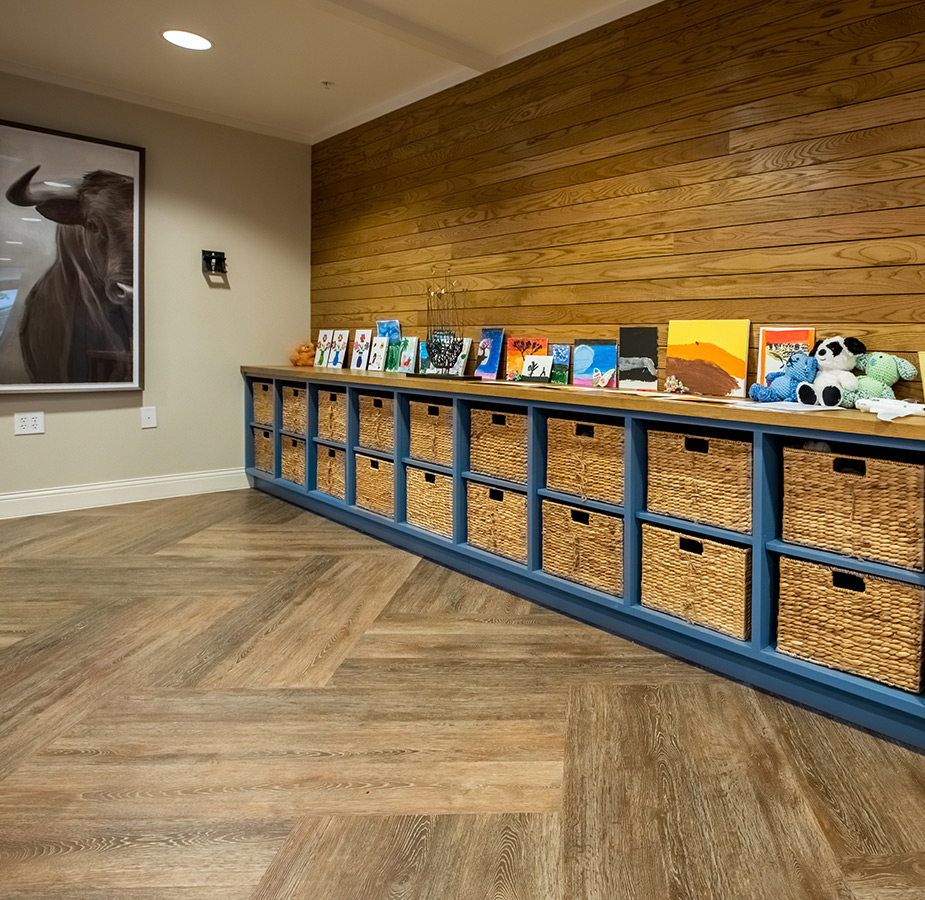 Select Components
Pantry Program
To help fill each day with the warmth and the comfort of home, the Pantry Program provides residents with their own personal space to store favorite foods or personal mementos and other treasures. The flavors and favorite items that provide comfort and joy are always close at hand. Each resident can count on finding their mint Milano cookies, tomato bisque and saltine crackers, or ginger pear tea and dried apricots, just to name a few. Families and friends also keep their loved one's pantry stocked with photographs and photo albums, books, games, music, puzzles, scrapbooks, and more. These items can spark meaningful conversations and opportunities to rekindle memories during visits with loved ones.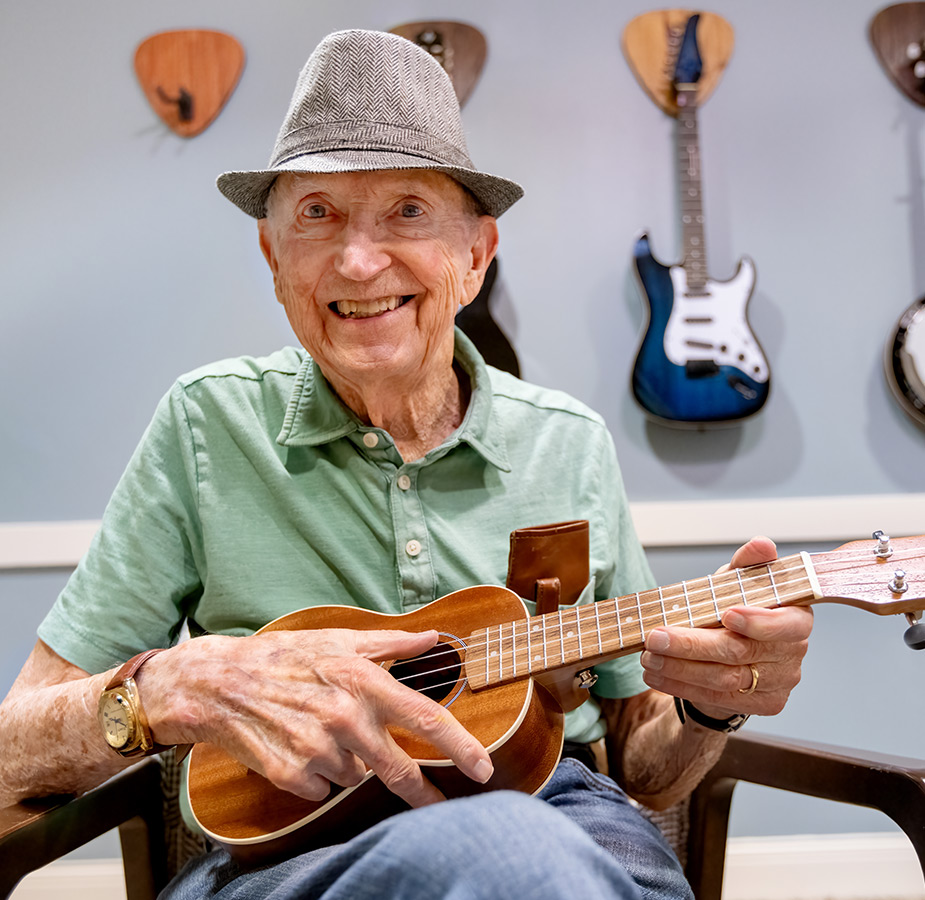 Select Components
Thriving Through Music
Music has the power to move us, to make us feel, to help us heal. It touches people in so many ways. Listening to favorite songs can release powerful endorphins that lift the spirit, relieve stress and anxiety, and bring back happy memories. A favorite song can take us back to the first dance at our wedding, memories of singing in the church choir, or feelings of freedom as we drove around with the windows down and our favorite tunes playing on the radio. We often associate certain songs with major milestones or events; these songs create the soundtrack of our lives. Thriving Through Music empowers residents to connect with others and engage in the present moment. Whether it's a relaxing moment of reflection, an energizing experience, or an impromptu singalong that elicits joy, residents can listen to the music of their choice whenever they want via their personalized playlist. In addition to fun and recreation, the playlists also offer therapeutic benefits for the mind, body, and spirit.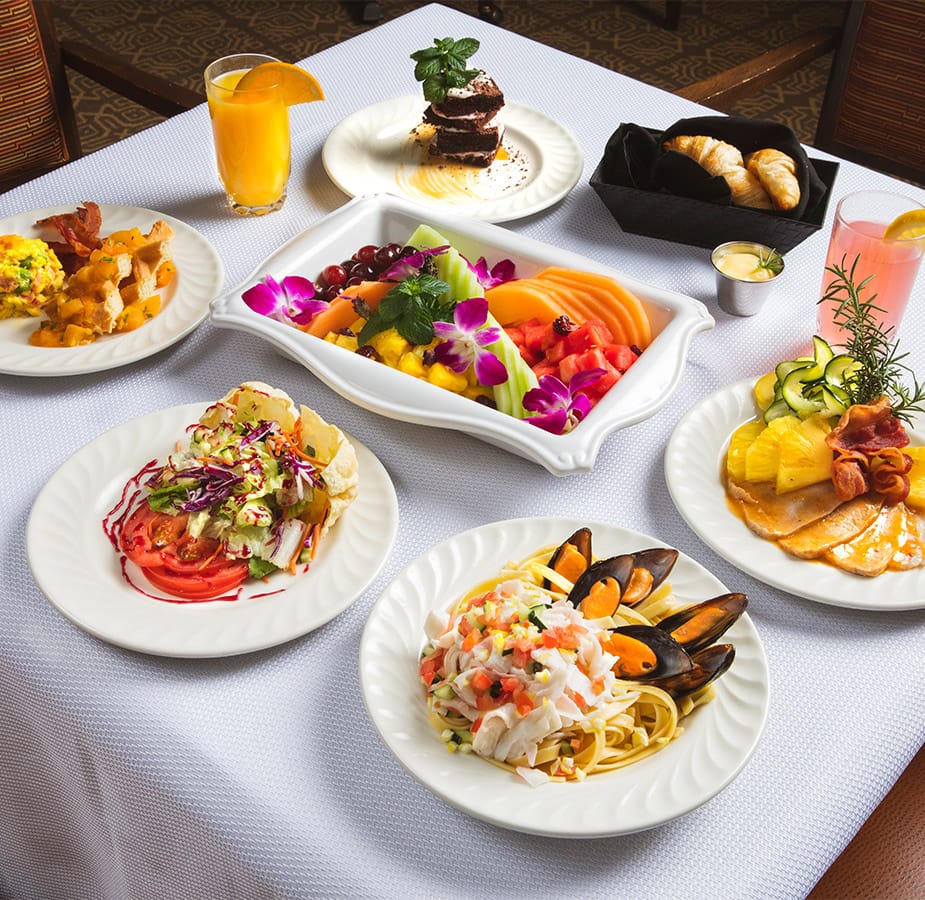 Select Components
Healing Kitchens with Rebecca Katz
We understand the powerful impact healthy eating can have on the healing and the aging process. Our menus concentrate on fresh, nourishing, flavorful ingredients, and, whenever possible, we cook with fruits, vegetables, and herbs grown in our own community gardens. Recipes created by nationally recognized culinary translator and expert Rebecca Katz are featured at The Hacienda at the River and The Hacienda at the Canyon in Tucson, Arizona, and The Watermark at Napa Valley and The Watermark at Westwood Village in California.
Select Components
Certified Dementia Program
Memory Care associates participate in additional education and specialized training to become a Certified Dementia Practitioner (CDP). Created by the National Council of Certified Dementia Practitioners, the widely respected certification recognizes that the highest standard in Alzheimer's disease and dementia education has been achieved. Associates learn cutting-edge approaches and develop skills that empower them to provide the compassionate care you and your loved ones can count on.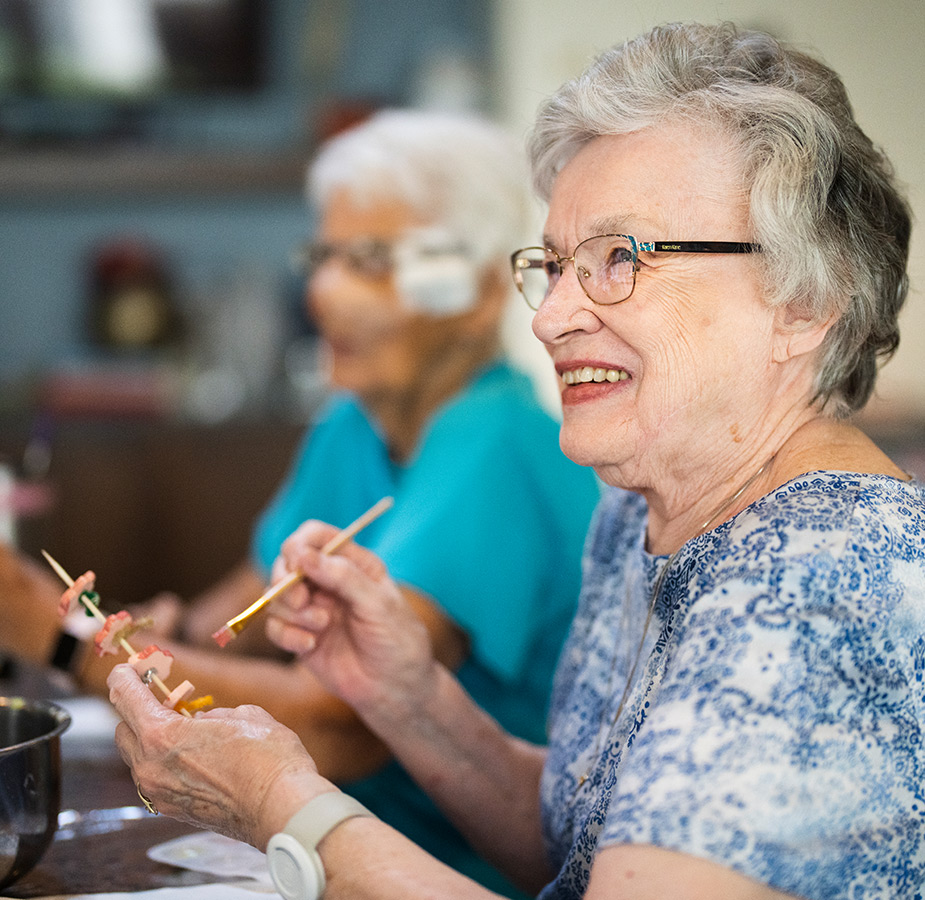 Select Components
Dementia Awareness Experience
Have you ever wondered what it's like to live with memory changes? Through the Dementia Awareness Experience, associates gain a deeper understanding of the myriad challenges our residents face each day. The virtual training program simulates common impairments associated with various types of dementia. Everyday tasks may be as routine as filling a glass with water from a pitcher — but with the added challenge of wearing gloves that impair dexterity and glasses that mimic vision loss. Taking a "walk in their shoes" helps inspire empathy and understanding.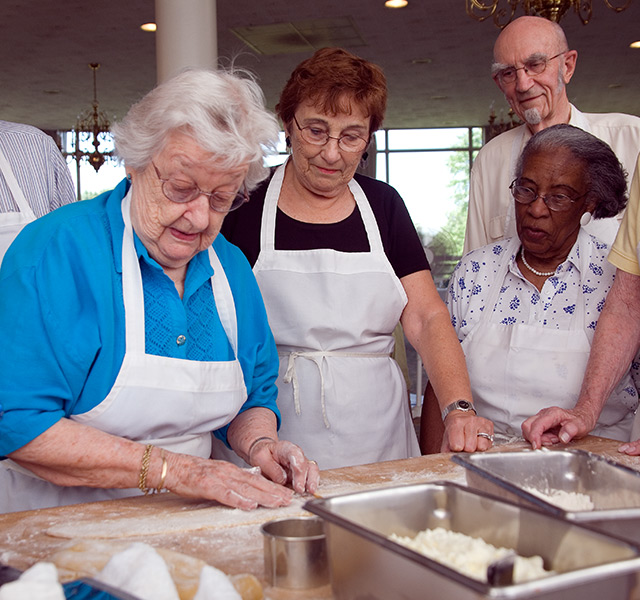 Watermark University
The award-winning Watermark University features dozens of classes and programs, with experiences tailored for individuals with Memory Care needs, including culinary demonstrations, watercolor workshops, mindful meditation, group fitness classes, and more.
Learn More About Watermark University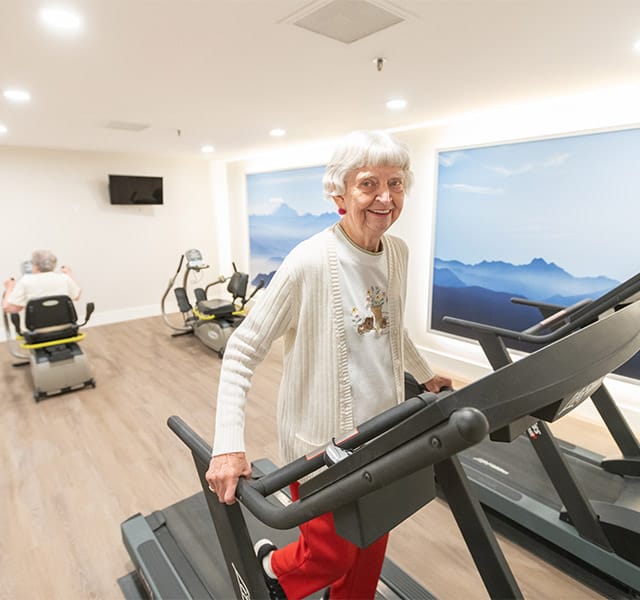 360Well
Continue your journey to a better you. This integrative approach to well-being is rooted in the four key circles of wellness — mind, body, spirit, and community. It's designed to promote your overall health, independence, and wellness.
Learn More About 360Well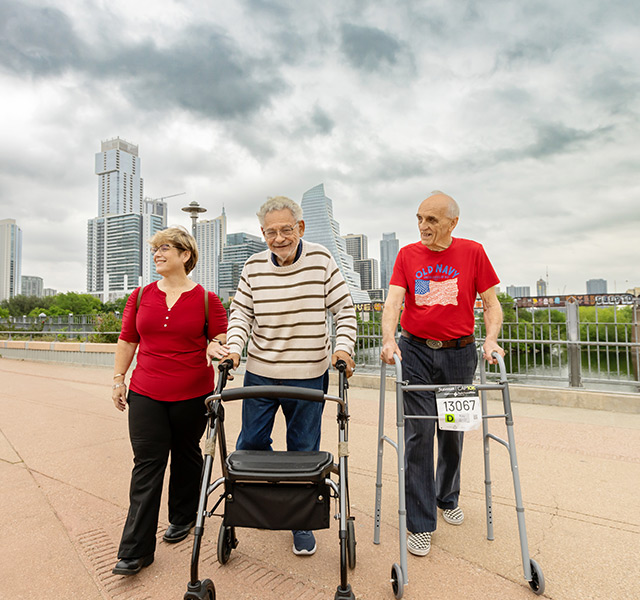 Extraordinary Outings
Thrilling adventures await with safe, adapted group outings that defy expectations. From overnight camping trips to hot-air balloon rides and everything in between, the possibilities are endless.
Learn More About Extraordinary Outings
EngageVR
Embrace your sense of adventure with virtual reality. Go anywhere at a moment's notice without having to pack a suitcase. Swim with dolphins, walk on the Moon with the Apollo 11 crew, or visit your childhood home.
Learn More About EngageVR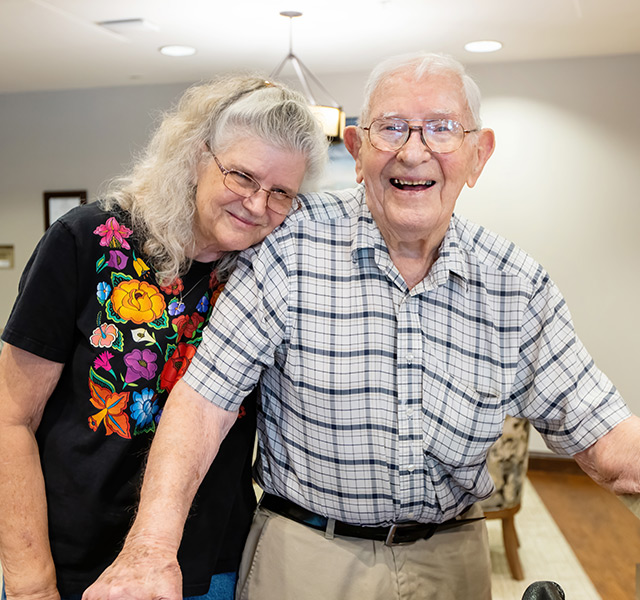 Resources and Support
Watching someone you care about experience symptoms of Alzheimer's disease and memory loss can be difficult and emotional, but you're not alone. Review our resources section, and let us know how we can help answer your questions.
Learn More