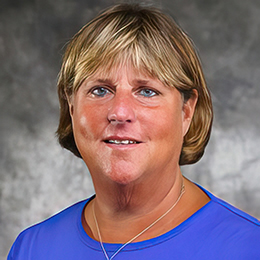 Debbie Penn
Director of Recruiting
My first job as a student at Northeastern University was in a nursing home in Cambridge, Massachusetts. I walked in feeling apprehensive about working in a nursing home; I knew by the end of that first day that I would dedicate my career to working with seniors.

More than 20 years later, I've never looked back. Working in this industry has been an amazing career choice because I feel that I have been able to make a difference and touch many lives.

I got my nursing home administrator license in Pennsylvania in 1992. A year later, I came to work at Logan Square East. I marveled seeing people age so gracefully; there was something magical about Logan and the residents who made it a pleasure to come to work every day. In 1999, we had the good fortune to become part of The Fountains, and I was afforded the opportunity to grow both personally and professionally.

The Fountains and Watermark have allowed me to think outside the box and fulfill my visions of what senior housing can be. As part of this team, I can exceed my goals and focus on the residents, to empower them to express their passions, learn new things, stay physically fit, and keep active. What a joy!

I also have the privilege to sit on the board for Watermark for Kids, our nonprofit organization that empowers underserved kids to express their true selves and thrive. I am passionate about what I do and grateful that Watermark shares – and encourages – this passion.