MEALS AND MOMENTS TO SAVOR
Indulge in dining experiences that defy expectations and captivate your senses.
Irresistible belly laughs over shared meals with friends. Exchanging stories about the day's adventures and new pursuits. That heavenly first bite of pizza fresh from the oven. We invite you to take a seat at our table.
Breaking bread in the company of family and good friends is one of life's greatest pleasures. At Watermark communities across the country, every meal is a culinary celebration of good taste, good health, and good company.
It's true what they say: Variety really is the spice of life. We take that mantra to heart in our restaurant-style dining venues. Talented culinary experts create flavorful, healthy fare — with locally sourced ingredients — that always hits the spot. Have special dietary needs? We cater to that, too. Our culinary team's gracious hospitality and impeccable attention to every detail ensures your experience each time is delicious, interesting, and memorable.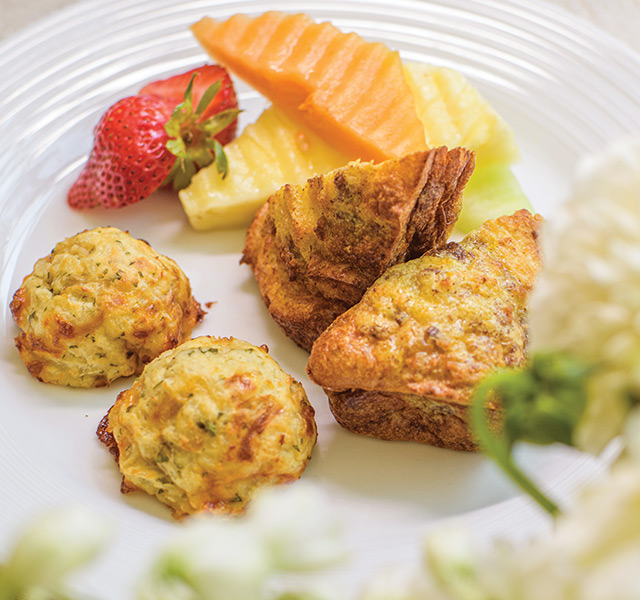 Gourmet Bites Cuisine
Enhance your independence with the joys of dining. Enjoy protein-packed, nutritionally balanced meals served as bite-sized hors d'oeuvres. No assistance and no utensils needed.
Learn More
Flexible Spending Plan
Enjoy a credit you can put toward dining, amenities, or other services. No two days look exactly alike, so why should your budget?
Learn More