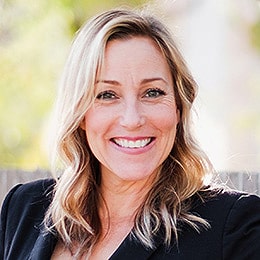 Amee Foss
National Director of Procurement
My experience is primarily in procurement, contracts, technology, and engineering. With a background in business administration and communications, I bring 30-plus years of experience to Watermark Retirement Communities.

I've been fortunate to travel for work to 14 countries, implementing and training people on advanced technology systems including Concur, Corcentric, and SAP. Some of my most memorable work travels have included a boondoggle here and there; ironically working through these challenges was key to the success of the projects.

My passion at work is to help everyone learn, succeed, and thrive. The first time I interviewed at Watermark and walked into a community, I had an overwhelming feeling that this was my place to be! It made me smile to see the happy residents enjoying their community.

I'm very proud of my team and the projects we've completed. It's rewarding to be surrounded by an innovative executive management team who takes the time to support and commend every associate on the team.

In my spare time, I enjoy spending time with my family and friends, attempting to walk my three incredibly goofy Great Danes, golfing, swimming, jiujitsu, playing fantasy football, baking, and drinking a glass of chardonnay.