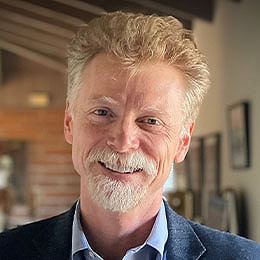 Troy Hollar
National Director of Marketing
After consulting with Watermark on several projects over the years, I was thrilled to join the company in August 2021. It's an honor to lead the team responsible for sharing our story with the world.

I bring a unique combination of creative and analytical experience to my role, with diverse experience in health care, technology, and media. Before joining Watermark, I was the head of marketing and communications at Accelerate Diagnostics, a global medical device company fighting infectious diseases. Prior to that, I co-founded Medical Referral Source, a health care technology company that modernized the patient referral process and is now the most widely used patient referral system in the U.S. In 2002, I founded MetaFoundry, a New York–based digital design, development, and marketing firm that I led until the company's acquisition in 2012.

I began my career as a theater and event producer and director in New York City after earning a Bachelor of Arts in history from the University of Michigan. I also have a Master of Business Administration from the University of Arizona's Eller College of Management.