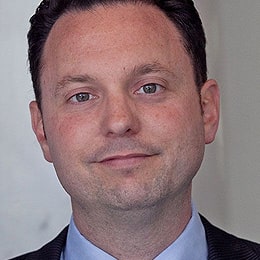 Benjamin L. Scoll
General Counsel
In my role, I have legal oversight of transactions — including acquisitions, dispositions, developments, financings and strategic partnerships — and risk matters. Joining the Watermark team has brought me joy because of the relationships that go beyond documents and paperwork; I appreciate the conversations with colleagues and residents which lead to new initiatives. We work as a team to create extraordinary and innovative communities where people thrive.

Prior to joining Watermark, my legal practice focused on transactional real estate, including representation of multiple publicly traded senior housing REITs, hotel and resort operators, and institutional property owners.

Outside of work, I love finding new food spots and making memories, especially travel and sporting events, with my wife and growing family.