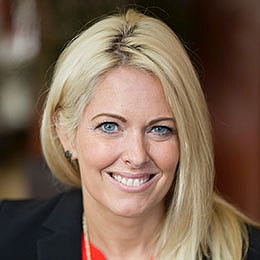 Jennifer Tapner
Managing Director
Living a purposeful life is very important to me, and I am so fortunate that my career fulfills this. For the past 25 years, I have worked in the senior housing industry, most of that time with Watermark Retirement Communities.

I joined The Fountains in 1996, and during my tenure I was a director of nursing and an executive director in the greater Philadelphia area. In 2020, I was promoted to managing director and currently oversee and coach communities in Pennsylvania, New York, and New Jersey. I especially enjoy the many relationships that I have developed over the years with residents, family members, and associates.

Serving seniors and creating opportunities for them to live this great chapter in their lives is what I find truly enjoyable. Working with seniors gives me the opportunity to work with people who have rich life histories, and my goal is to make a positive impact.

When not working I enjoy spending time with family and friends, whether it be catching up with a glass of wine or spending time at the beach. I am also an avid runner and triathlete, and enjoy everything outdoors.