ENRICH YOUR LIFE
Live it up with care, comfort, and style.
We take great pride in helping you not just live well but truly thrive. With so many on-site amenities and services, feeling like a person of privilege here is only natural. Our commitment to making you the center of attention is what defines our community.
At Legacy at Grande'Vie, be ready to say hello to carefree, convenient living. From cutting-edge technology to unparalleled care to creature comforts great and small, our expert associates take care of every detail so you don't have to. With countless lifestyle enhancements, impeccable attention to detail, and gracious hospitality, experience what catered living is all about.
Share stories and belly laughs with new friends, or take a stroll on our beautifully landscaped grounds. Treat yourself with a cut, color, or new style in our full-service beauty salon and barber shop. Got somewhere to be? Leave the driving to us for appointments, outings, and errands. We take care of everything, so you can sit back and enjoy the ride.
Peruse our full list of our amenities and services below:
24/7 Associate Support
Beautiful Outdoor Spaces
Chapel
Community Gardens
Complete Building, Residence, and Grounds Maintenance
Delicious, Healthy Meals
Elegant Dining Room
Fitness Center
Free Parking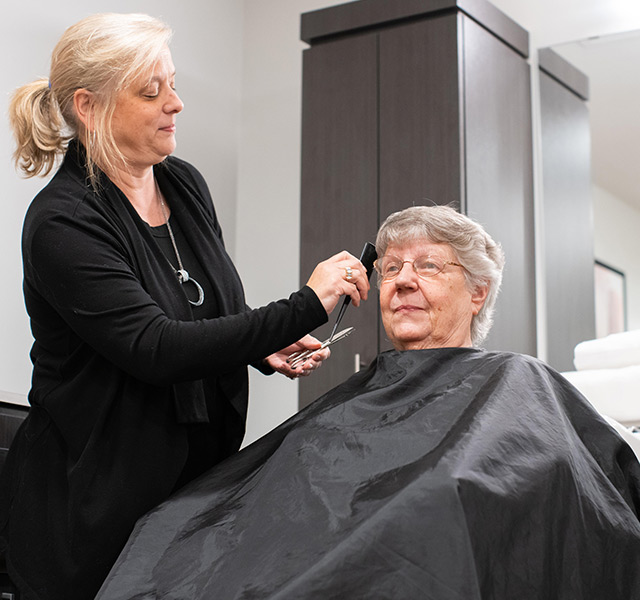 LOOK GOOD. FEEL GOOD.
Indulge a little in our
full-service salon.
Retreat to wellness. Lose yourself in a refreshing experience at our exclusive community salon and barber shop.
Treat Yourself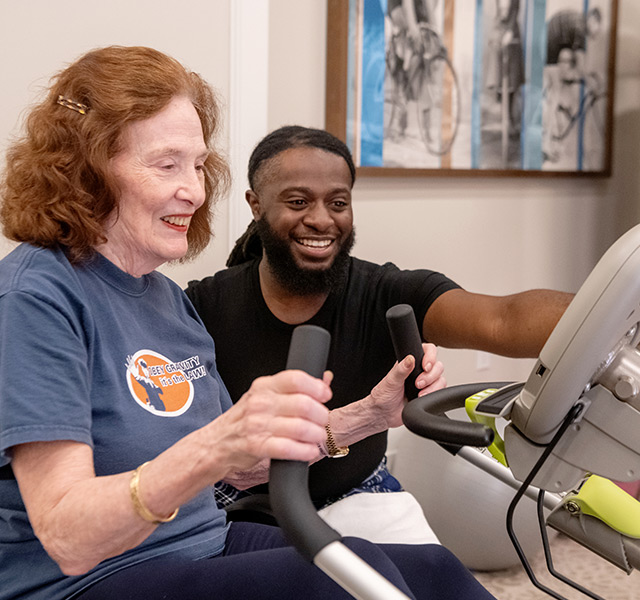 FITNESS FOR YOU
A guided path to your best self.
With state-of-the-art equipment and an expertly designed space, we'll help you reach your goals on your own terms. Let's get moving.
Find the Right Fit
Contact Us
We're happy you're here.
Questions? Interested in a tour? Want to attend one of our events?
We're excited to meet you.
Fill in the form, or call us at 585-381-0680 to learn more.