WHERE THE LIVING IS EASY
Find serenity, charm, and an elevated lifestyle in Bellevue.
At The Watermark at Bellevue, we've meticulously crafted an environment where each detail caters to a higher standard of living and every service elevates your daily experience. Everything is at your fingertips — from the most advanced technology to those little luxuries that make all the difference. We've not only anticipated your needs but have gone above and beyond to ensure that each day feels less like routine and more like a curated journey.
This is a place where your name is not just recognized but celebrated, where newfound friends become family, and where the support of an entire community uplifts and nurtures your passions. Inspired by the philosophy of Watermark Retirement Communities®, our goal is to foster an environment brimming with joy, learning, and discovery.
Nestled in the vibrant heart of downtown Bellevue, life here is a tapestry of experiences. Whether it's savoring a salmon dish at a chic neighborhood bistro, indulging in retail therapy at upscale boutiques, or embracing the serenity of Lake Washington, every day presents a new opportunity.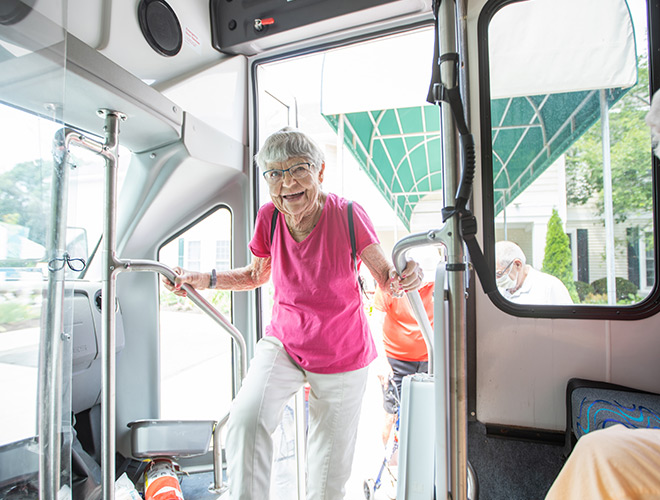 Activities & Events
Discover a fulfilling life full of possibilities. You'll meet new people, visit new destinations, and have exciting new experiences that stimulate your mind, body, and spirit.
Explore Activities & Events
Fitness
Embrace health and wellness in our fitness center, equipped with a range of fitness gear. Personalized training and wearable trackers help you monitor your progress.
Explore Fitness
Contact Us
We're happy you're here.
Questions? Interested in a tour? Want to attend one of our events?
We're excited to meet you.
Fill in the form, or call us at 425-504-8001 to learn more.