Vibrant Living in the Pacific Northwest
Experience Bellevue's urban energy and natural charms.
Desire captivating Cascade views? Want to live close to Lake Washington? Bellevue offers quintessential Pacific Northwest vistas nestled within an energetic urban setting.
Bellevue's vibrant and eclectic character guarantees an engaging experience for everyone who lives here. Once overshadowed by its across-lake neighbor, Bellevue has matured into a cosmopolitan gem attracting global urban explorers and countryside enthusiasts. Enjoy being centrally located to an excellent public transportation system that provides quick access to an incredible array of attractions.
Envision a day admiring the creative displays at the Bellevue Arts Museum, followed by a gourmet lunch and a shopping spree at the upscale Bellevue Square. Embark on an exhilarating trail in the nearby Cascade Mountains, paddle a kayak in Lake Washington, perfect your swing at a public golf course or exclusive country club, or indulge in a wine tasting in Woodinville.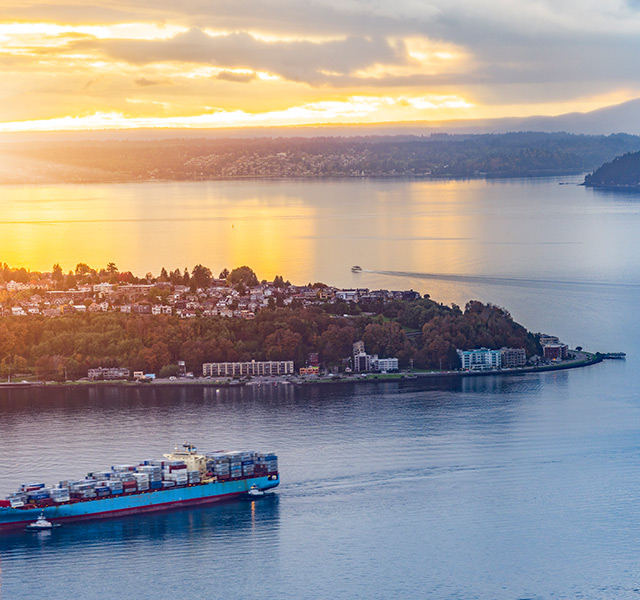 A Brief History of Bellevue
Originally home to the Coast Salish tribe, the Puget Sound area, including Bellevue, was woodland where the Duwamish and Snoqualmie Native American peoples hunted and fished. Europeans began settling in the area in the 1800s and named the location Bellevue for "beautiful view" in French.
At that time, settlers began to mine the land and log Bellevue's forests, transforming the area into a farming community. In 1940 the Lake Washington Floating Bridge was completed, connecting Bellevue to Seattle. New businesses emerged, and new residents came to call Bellevue and additional towns on the Eastside home.
The City of Bellevue was incorporated in 1953 and started annexing adjoining areas. Once considered a suburb of Seattle, today, Bellevue is known as a sophisticated city in its own right and a center for technology and retail.
More History