East Village Place
Where convenience and excitement intersect with the crossroads of New England.
Enjoy Assisted Living, two levels of Memory Care, and Short-Term Stays designed for your needs. Sitting just outside of Springfield, East Village Place in East Longmeadow is a charming and closely connected Senior Living community. Residents and associates become family quickly. You will find a fulfilling community life with a wealth of ways to engage, connect, and thrive, all with peace of mind.
Live your best life.
Life's always better when you don't need to sweat the small things. Take advantage of our suite of amenities designed with you in mind. From housekeeping to laundry services, we've got it covered. Let curated convenience be your everyday experience.
Connecting body, mind, and spirit.
Immerse yourself in holistic practices that will help you nourish your full self every day. Find programs and fun classes that inspire you and ignite your passion for life. Celebrate your overall well-being in fun and innovative ways.
Taste the difference.
We're redefining retirement community dining. Enjoy daily culinary creations designed to nourish both your body and spirit. Our skilled chefs are ready to wow your taste buds every day. Whether you're gluten-free, vegan, or a meat-eater, you'll always have something delicious awaiting you.
Prioritize what you want.
Maximize your freedom, and budget life around your choices. Flex your passions with a credit you can put toward the activities, amenities, and services that matter most to you. Choose what you eat, do, and enjoy.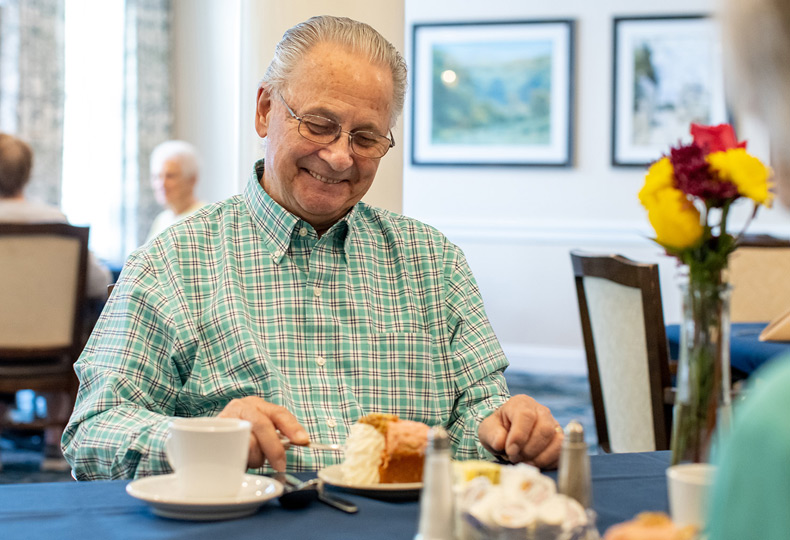 Assisted Living
Enjoy supported living at its finest. You'll have plenty of interesting programs, engaging classes, and fantastic dining, all just a few steps away. Relax knowing you have the independence you want and a support team available 24/7. We offer a world of choices and services catered to your needs, when you need them. Forget cooking, cleaning, and arranging transportation to town – we've got you covered.
Learn More About Assisted Living
Memory Care
Enjoy two levels of Memory Care neighborhoods at East Village Place. This is a place where you are free to be yourself and flourish, with round-the-clock support from our registered nurses and specialized Naya caregivers. Relax in a safe and comfortable space that celebrates you and focuses on what you want to accomplish every day.
Learn More About Memory Care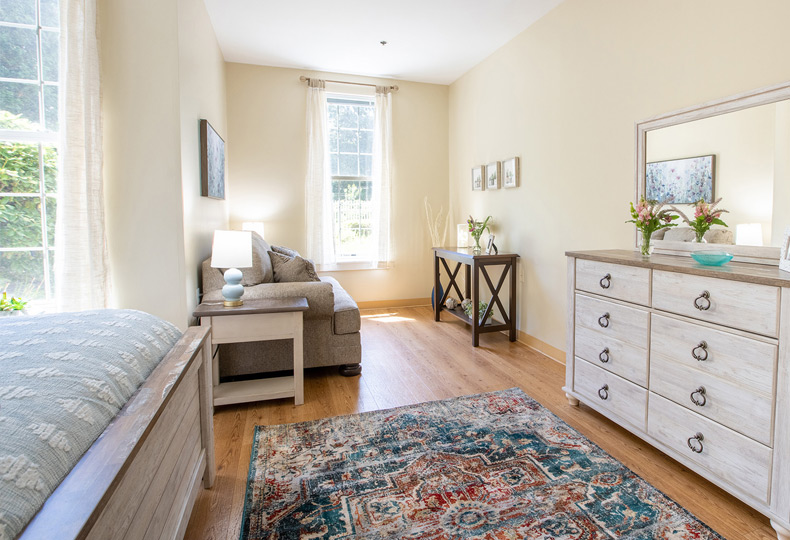 Short-Term Stays
Sometimes you just need a change of scenery. Whether you're looking for a place to recover after surgery, your usual caregiver is traveling for a bit, or you just want to try senior living and see how it feels, our Short-Term Stays offer the perfect solution.
Learn More About Short-Term Stays