Resident James Raynor is Loving His Active Lifestyle and Enjoys Peace of Mind for Future Unknowns at East Village Place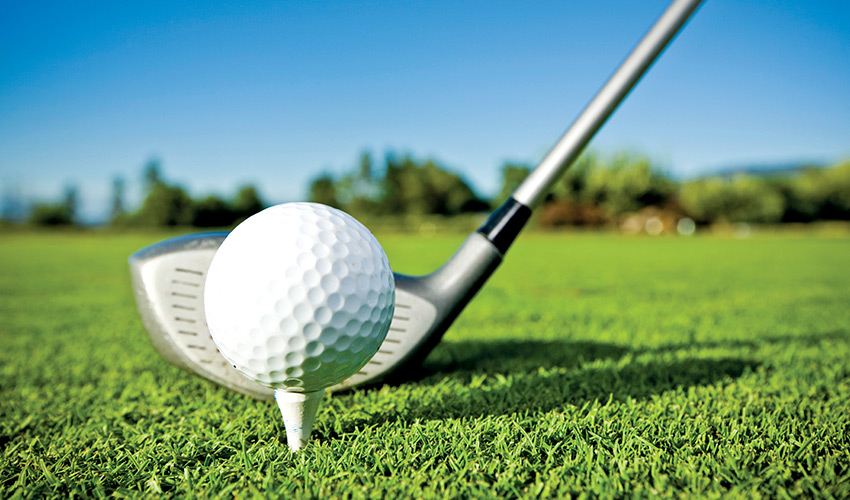 LEAVE YOUR WORRIES BEHIND
Peace of mind for you or a loved one may be closer than you think with the right community. "Of course, you had the nurse's aide in attendance 24 hours per day. There were times when my wife figured she needed someone to check on her and this was perhaps the best place we had found to take care of those needs." – James Raynor, resident of East Village Place.
MEET JAMES "JIM" RAYNOR, AN AVID GOLFER WHO PLAYS THE BALL REGARDLESS WHERE IT LIES.
You can learn a lot from someone who has been in your shoes. Their honest insight can help you navigate your way to the place that's right for you, regardless of which community you choose.
(All quotes contained in this post are excerpts from an interview conducted with James Raynor on Thursday, March 1st, 2018. To read the full, unedited transcript, please click here.)
Having spent his entire life in the northeast, between Long Island and Connecticut it's no surprise that Jim feels right at home at East Village Place. His days are filled with his favorites from teaching a Watermark University class, to golfing, crosswords and volunteering with the American Legion Post. Prior to retirement he served in the Korean War, then went on to work as a disc jockey for 10 years throughout the Big-Band and Rock era before becoming an estate and financial planner for Aetna Life and Casualty. Jim and his family lived in Connecticut for nearly 55 years until he and his wife moved to East Longmeadow two years ago as her COPD progressed. They found the support and care they needed until she passed last April, but Jim continues to call the community home knowing that excellent care and support are available at any time.
Now he spends his days enjoying the things he loves to do.
TAKE GOOD CARE
Jim's wife lived with Chronic Obstructive Pulmonary Disease for nearly 14 years prior to moving to East Village Place, but with the progression of the disease they knew it was time to make a move. Rather than waiting for matters to worsen, Jim and his wife made the decision to secure the care and lifestyle that would allow them both to thrive. "My one concern was my wife, making sure she was comfortable both in body and in mind and this seemed to be the answer to that." – James Raynor.
FUN AT YOUR FRONT DOOR
Living alone can be isolating and boring. Why settle for a monotonous routine when you can discover new hobbies and continue favorites with friends all in one place? Jim makes the most of each day by golfing with friends, planning summer trips to Washington D.C. and leading Veterans Affairs at the community. "I've played golf since I was six years old. At one point I played golf seven days a week. I play competitive amateur golf, not pro golf. It's been my therapy. My wife always knew where I was." – James Raynor
FAMILY IN MIND
Growing older may be inevitable but preparing for your best future will prevent headache, stress and uncertainty down the road for you and your loved ones.
Researching assisted living and memory care options is the best gift you can give yourself and your children. Don't put your health care needs aside before it's too late to explore all the options for your later years. "It's not a bad thing to start traveling around and looking and finding out which is the best place for you, don't wait until the last minute. This took the worrying out of things for the kids and it still does. I wanted to stay here after she passed away and at least the kids know that there is somebody to watch over the old goat." – James Raynor
DON'T JUST TAKE OUR WORD FOR IT
Meet Jim over a drink in The Newport Pub or fresh brewed coffee or tea in The Coffee Coop. Just call
1-413-754-4916
to set up a time. Bring your questions and get honest answers straight from the source.