Resident Julian Zawacki is Loving Delicious Dining and Worry-Free Living at East Village Place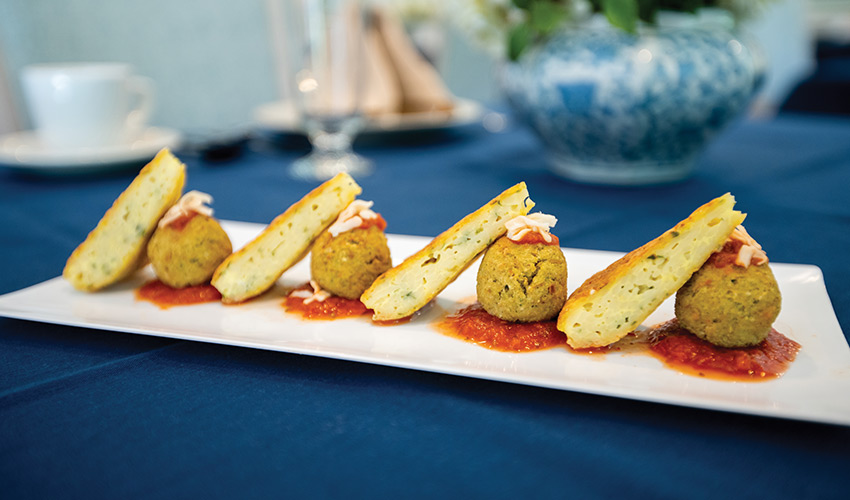 UNEXPECTED PLEASURES
You'd be surprised how wonderful life can be in the right retirement community. Why wait another day to discover what you're missing? "What'd most surprise [potential residents] is, in two hours they'd probably have made some kind of friendships." – Julian Zawacki, resident of East Village Place.
MEET JULIAN ZAWACKI, A SWEET-TOOTHED PAINTER OF PICTURES WHO'S LOVING LIFE AT EAST VILLAGE PLACE.
You can learn a lot from someone who has been in your shoes. Their honest insight can help you navigate your way to the place that's right for you, regardless of which community you choose.
(All quotes contained in this post are excerpts from an interview conducted with Julian Zawacki on Thursday, November 8th, 2018. To read the full, unedited transcript, please click here.)
Originally from Cleveland, Julian is a longtime resident of Palmer, MA and a rabid fan of New England sports teams. When the Red Sox are on, you'll find him watching on his 48-inch TV or at his daughter's home, 10 minutes away. At East Village Place, Julian enjoys Men's Club, art classes, concerts, gardening lectures and happy hours, to name a few. He even made fast friends with a Yankee fan over breakfast shortly after moving in! If the way to every man's heart is through his taste buds, Julian's heart is full. He's gotten to know each cook by their specialties, from jambalaya to roast beef. Mostly he appreciates the friendly way he's treated by one and all.
SURPRISE YOURSELF
Smack talking the Yankees all in good fun, hearing a mind-blowing cello solo or simply enjoying breakfast served just right; Julian Zawacki never expected to experience such simple pleasures after a hip fracture prevented his return to his multi-level home in Palmer, MA, but to his pleasant surprise, he has experienced all this and more at East Village Place. Nobody knows what they don't know and you'll never know what you're missing either, until you explore your retirement living options. Why not start right here? "They got one of those machines that you press a button and it makes eight different kinds of coffee. And the kitchen, I think twice a week, brings out a big batch of cookies and puts it there and you can have cookies I think from 2:30pm or 3:00pm in the afternoon until they are gone." – Julian Zawacki
ASK FOR SOMETHING SPECIAL
After losing his balance while watching a football game in his living room last year, Julian waited hours for help. He worked hard rehabbing his fractured hip before landing softly at East Village Place. Little did he know how much he was going to enjoy his next chapter. "As far as the meals go, people who serve the meals are really super, if you ask for something special you are going to get it. At the same time, they get to know you a little bit too… I like a couple of eggs and some toast or whatever the meat is that day for breakfast so I sit down and in a few minutes, breakfast comes with a smile." – Julian Zawacki
REDISCOVER YOURSELF
Who knows what latent talents might emerge absent mundane chores like shopping, cooking, cleaning and repairs? "I like to paint, or I did years and years ago and you know when you first get here there's time on your hands. And as a consequence, I started to paint and the woman who is the CEO here is now running a class on painting so I go to that once a week. And you know I could probably turn out a couple pictures a week and somebody will come and take them away. It's wonderful." – Julian Zawacki
DON'T JUST TAKE OUR WORD FOR IT
Meet Julian over a drink in The Newport Pub or fresh brewed coffee or tea in The Coffee Coop. Just call
1-413-754-4916
to set up a time. Bring your questions and get honest answers straight from the source.