"A Different Kind of Service" - Life in the Naval Photographic Department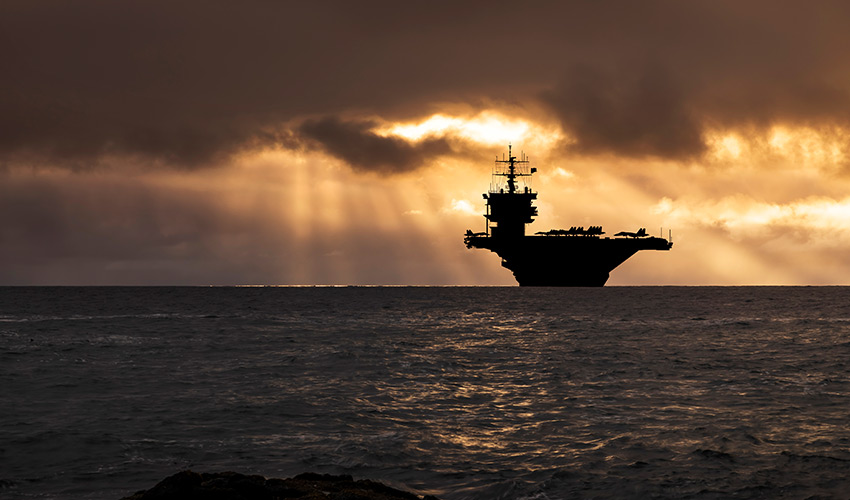 In light of Veterans Day in November, we wanted to take the opportunity at The Fountains at Greenbriar to honor the incredible story of one of our resident veterans, Pat Taylor, who has a unique service history to share...the following is her story: For those of you who don't know resident Pat Taylor and for those of you who do, you probably don't know what an extraordinary life she lived during her time in the United States Navy.

In light of the upcoming Veterans Day this November we wanted to take the opportunity to showcase the service of one of our veteran women. Pat's career with the United State Navy began in 1973 at the height of the Vietnam Conflict. She received her basic training at Bainbridge, Maryland at The United States Naval Training Center. After completing her basic training, Pat took a trip to Pensacola, Florida to the Navy's Photographic Department training school. In a vigorous 12 week program she passed all of her coursework to became a Photographer's Mate. This new position meant many new opportunities for Pat. After all of her coursework was completed she was immediately called up to Washington D.C. to report for duty at the Anacostia Air Force Base, which is a special assignment branch base to Andrews Air Force Base. This access gave her special assignment to the President of the United States, one Mr. Richard Milhous Nixon! In addition to presidential assignment, she was also appointed photographer for the United States Embassy in Washington D.C. and the Pentagon.

The 1970's was a very hopping time to be in Washington D.C., as for many of us who are old enough to recall the Vietnam Conflict, Watergate, and Civil Rights, it was a turbulent and tumultuous time…especially to be a photographer in the country's capital. Pat fondly recalls a lot of her photo work with great reminiscence especially the Inaugural Ceremony for Richard Nixon, but she undoubtedly would say that her favorite assignment was an Embassy project where she got to meet TV/Radio personality, Art Linkletter. Fondly recalling her encounter with Linkletter she said, "He was just as funny in person as he was on TV". As an illustrious career in photography in Washington D.C. was as much an integral part of Pat Taylor's life she would eventually be called back to her hometown of Kansas City, Missouri to be nearer to family and friends. She spent the rest of her time in the United States Navy at the Naval Reserves Building at the Brush Creek location in Kansas City, Missouri. Pat would finish her service to her country in the mid 1980's and went on to do other amazing things with her life at Hallmark Cards Inc.

We are so happy to have Pat Taylor as a resident at our community and share her amazing life story while celebrating her contributions to her country. She had the privy to many important happenings that inspired and defined a generation in our country. Some of which she fondly recalls and others that she is happy to let live in the past. She would like to let her service stand as a testimony that in order to serve your country you don't always have to serve the military with weapon and war, but you can let the photographic lens be your weapon for truth, justice, and the American way. Thank you Pat for your service to our country and the service you are still doing in our community at The Fountains at Greenbriar. It is a great pleasure to know you.