Embracing Diversity At All Ages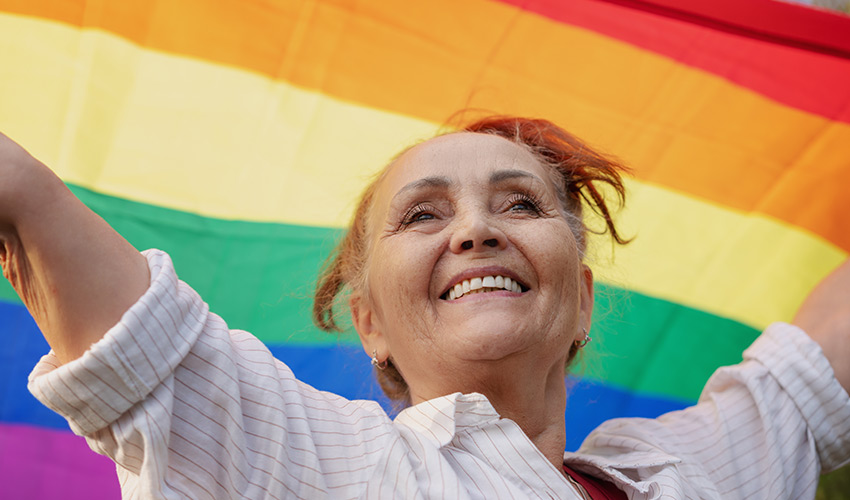 June is widely celebrated as LGBT Pride month, across the country and at Watermark communities coast to coast. We would like announce our partnership with SAGE! Our community is embarking on a leading edge training through the SAGECare program. Just as Watermark is committed to transform the way we view aging, SAGE is committed to bring forth transformative change for LGBT seniors. At SAGE and Watermark, we have a shared belief that everyone deserves to age with joy, dignity and pride.
EMBRACING DIVERSITY
As the nation's population of older adults continues to grow exponentially in both number and diversity, the conversation on LGBT aging has become more relevant than ever before.
SAGE is a national organization founded in 1978 which offers supportive services to LGBT older adults and their caregivers. This remarkable organization serves as a catalyst in creating a higher quality of life for LGBT seniors by fostering a greater understanding of aging in all communities. SAGE is the oldest and largest non-profit organization that draws focus on the issues surrounding LGBT aging while providing the necessary resources to improve the lives of LGBT seniors. Their network of support has created a movement of caring activists dedicated to provide advocacy and specialized services throughout a wide variety of senior living communities.
Watermark has partnered with SAGECare in order to create a more LGBT-welcoming environment within our communities.
As of this year, SAGECare has trained over 50,000 aging professionals in LGBT competent care across the United States. Attaining these credentials essentially helps LGBT people find trained, caring providers such as ourselves. With over 7 million LGBT people projected to be 65 or older within the next decade, we are prepared to provide the utmost quality care and welcome LGBT seniors with open arms. Watermark communities have led the way in the development of transformative programs that support all aspects of well-being, with the ultimate goal of improving the quality of life of the individuals we serve.
By providing our associates with SAGECare training, we aim to deliver impeccable service and compassionate care in an accepting community where everyone thrives, regardless of LGBT status. This partnership and initiative has allowed us to expand our knowledge and embrace diversity while providing a more fulfilling future for residents and associates, families, visitors and guests. To learn more about SAGE and their mission and see some of their celebrations and observations of Pride this month, visit
https://www.sageusa.org/