X-treme Racing with the ROMEOs Brings X-traordinary Outing to Fruition!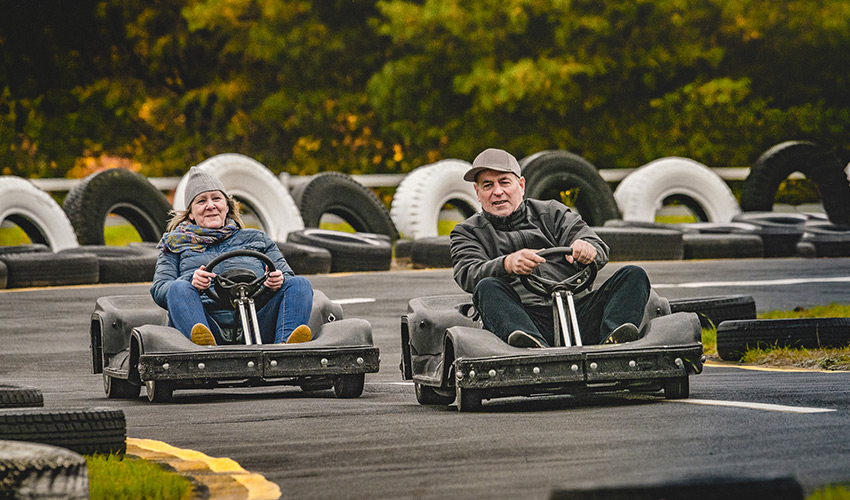 Every month our ROMEO's have a designated restaurant to explore new fare with, and an outing just for the dudes! This month we dined at a tasty Irish/English Pub called Llewellyn's Pub where we enjoyed a bounty of delicious pub fare. After we fueled our stomachs we got ready to fuel some x-treme go-karts at Xtreme Grand Prix. These racing go-karts reach speeds of up to 45 mph, and handle in the same fashion as a race car going at speeds of up to 200 mph! Two of our residents got the thrill of a lifetime with this bucket list experience.

Ron Childress and Harold Culey delighted in this adventure to revisit some of their youthful whims and motor-head dreams! After we prepared with our instructional video and racing helmets and neck stabilizers we were ready to hit the track, and hit it Ron and Harold did! Ron punched some speeds of 41 mph and Harold ran close with speeds in 38-39 mph. Taking down some fast curves and stealthy breaking in full-on u-turns and other pin-hair turns on the track didn't just rev-up the engines of the cars, but the adrenaline of two very high-octane residents.

Our two ROMEO's enjoyed a 20 lap race in just 7 minutes, and are already planning their next track adventures. It was a delight to watch our residents experience their passion for racing and enjoy some youthful whiles all over again.