Thank a Nurse for Nurse Appreciation Week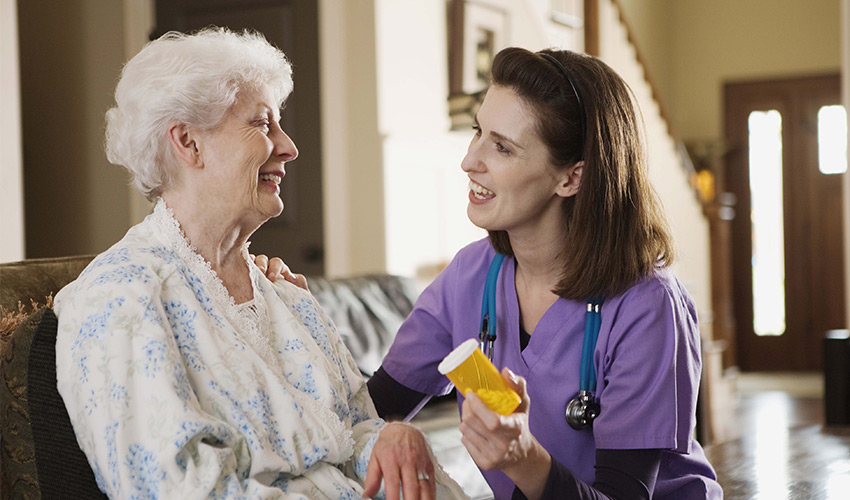 May 6 is National Nurses Day, which kicks off Nurses Week. We're grateful for all the ways these dedicated women and men contribute to our well-being. They take care of us in doctors' offices, hospitals, schools and workplaces, in our homes and of course right here in our community. Their knowledge, skills and TLC help us all to thrive. Take a few moments today to thank a nurse for making the world a better place.

Show Your Appreciation on National Nurses Day Nurses are on the frontline of healthcare in our country. From the moment we're born, nurses are there to care for us and to make sure we thrive. They take care of our children in school, help injured employees in the workplace and serve residents in our community. They're often the first person we see when we go to a doctor's office or hospital. Nurses save lives, help us maintain and restore our health, and teach us how to thrive. These dedicated women and men deserve our appreciation throughout the year, but May 6 has been set aside as National Nurses Day.

The observance kicks of National Nurses Week, which ends on May 12, the birth date of Florence Nightingale. Born in 1820, Nightingale is widely recognized as the founder of modern nursing. During the Crimean War she recruited a team of volunteer nurses to help her improve sanitation and hygiene in a British base hospital. At age 40 she founded the Nightingale Home and Training School for Nurses, one of the world's first professional schools for nurses and midwives. The National Nurses Week observance began in 1954 on the 100th anniversary of Nightingale's work in Crimea. In 1982, May 6 was marked as the official National Nurses Day.

There are now more than 765 baccalaureate nursing programs in the United States and about 4 million working nurses. They are always in high demand and are important to our nation's health and well-being. One of the best ways to honor the nurses in our lives is to take care of our own health. That means paying attention to the basics: eat a healthy diet, exercise daily, get enough sleep and nurture our social and spiritual lives. Our community can help you thrive with a variety of classes and our outstanding health and wellness programs.

Our "Ask a Nurse" events are a great opportunity to get health information, tips and advice directly from a qualified professional. We invite you to call and ask about our upcoming programs, classes and events. Take time to thank a nurse this week. Show your appreciation with a heartfelt thanks. It's a small way to give back to those who do so much to help us thrive.