People are Talking
Hear what people are saying
about us, right from the source.
Our driving mission is to create innovative communities where people not just live, but truly thrive. Our residents and associates are the heart and soul of The Watermark at Southpark Meadows, so don't just take our word for it — here are some of theirs instead.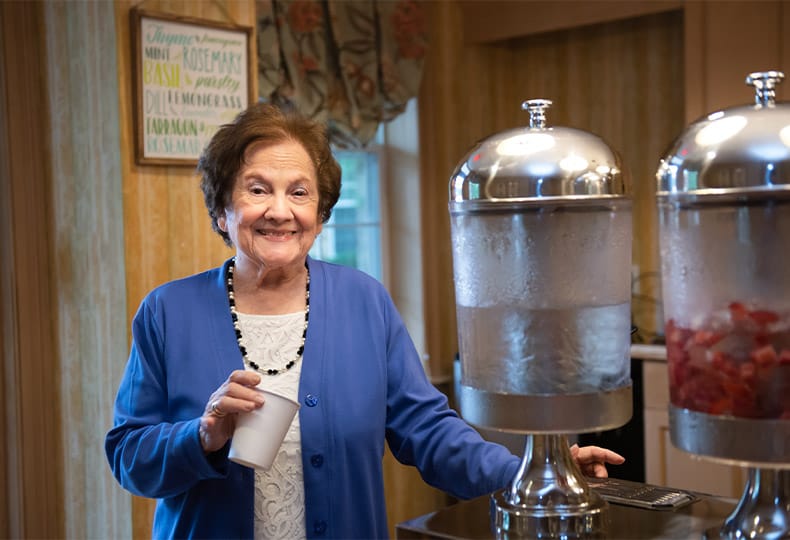 "I moved my mother to Watermark Southpark Meadows late last year from an assisted living in Houston area. I didn't know what we had been missing! Watermark is amazing. Very open, modern, bright looking accommodations and overall atmosphere. The location is easy access to many shops and restaurants. Laura Sullivan (Sales Director) was a delight. Very knowledgeable and patient at guiding us on options and dealing with my endless questions. I also like that services are a la carte vs. levels. The support staff — so wonderful. Yvonne and Ezra at the concierge respond immediately, even thinking proactively ahead to the things I hadn't thought to ask. Home care support are quick and friendly when Mom needs aide. Bathrooms have plenty of room for my mom to maneuver in her wheelchair. Mom likes the food so much she has canceled outside lunches with me for specific menu items. There are great entertainment options, on- and off-site. Maintenance is quick to react, if needed. I have definitely seen my mom thrive and am so happy with my decision to move her here."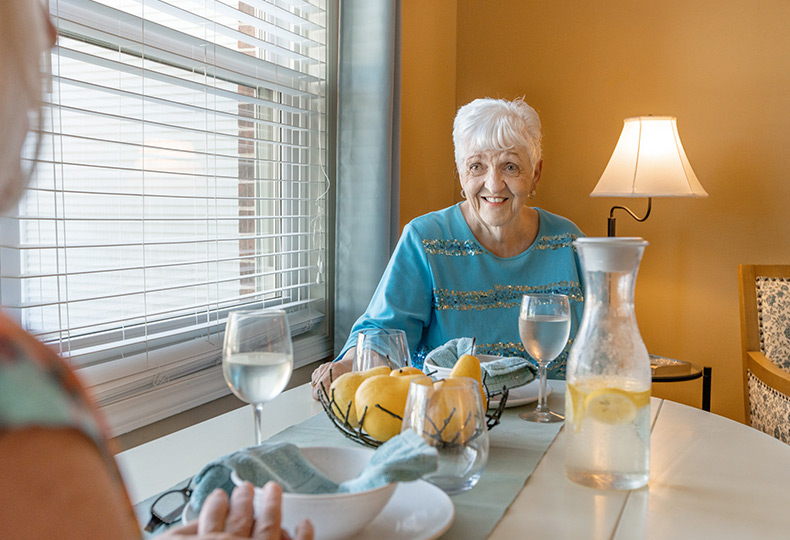 "This place has been a lifesaver for my mother. She has dementia and needs way more care than I could take care of her in our home. However, since making The Watermark her new home, her entire health and demeanor have improved in ways that I didn't think possible. All of the residents and staff have been friendly, helpful, and always try to make her feel accepted. I especially want to mention Andrea Olvera, my mother's move-in specialist. Andrea was the reason that I knew we were in the right place. I don't know if I have ever experienced a higher level of customer service for anything in my life. She went entirely above and beyond in every way to make this challenging process as easy as possible. I am very thankful for The Watermark at Southpark Meadows and Andrea for improving the quality of my mother's life. I give them my highest recommendation as a community. If you need help from you or a family member, contact Andrea today!"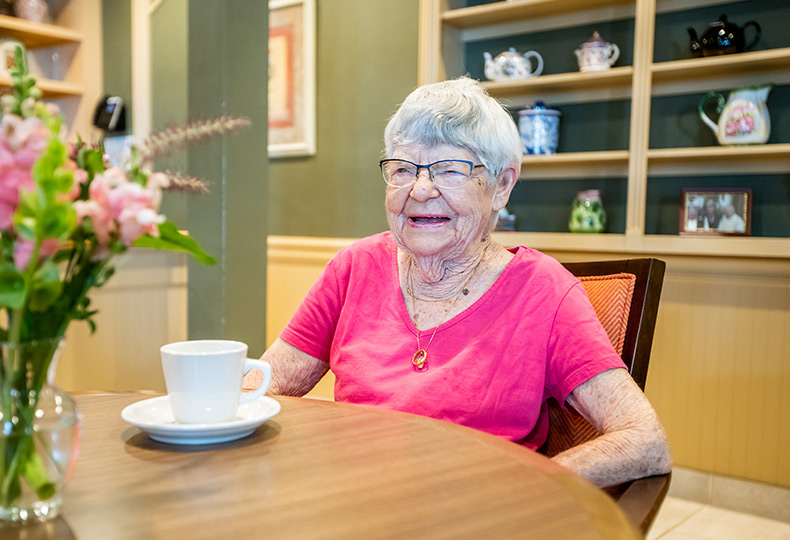 "We went to look at The Watermark at Southpark Meadows. The facilities looked nice. It's probably the best-looking facility of all the ones that I saw. The main factors were proximity and price. It's the closest one to where we are and where we work. It was within my mom's budget. Everybody seemed nice. Some of the nurses came over and examined my mother. The facility looks like a nice hotel. It is at least three stories, so I was kind of concerned about my mom getting in an elevator and getting off on the wrong floor. But the lady that works there told me that they had an apartment on the first floor, right next to the dining area, so it just worked out perfectly."