A WORLD OF POSSIBILITIES
Live life to the fullest.
Leave your worries behind when you make Caliche Senior Living home. Immerse yourself in a warm and welcoming community that offers a myriad of opportunities for an active social life, for stimulating your mind, and for strengthening your body.
What inspires you? We're listening, and we tailor our program offerings to meet your needs. From creative arts programs to cooking classes, group excursions, social gatherings, exercise classes, and fun-filled outings, there's truly something for everyone.
When you're here, you decide how each day unfolds. Do more of what makes you happy.
There's something for everyone.
Residents, associates, and local experts share their interests and create new opportunities to connect, grow, and learn as a community. We feature dozens of classes, programs, and workshops, and you're sure to find something that piques your interest.
The perfect fusion of care and wellness.
Through our partnership with the National Council of Certified Dementia Practitioners, we train our specialized Naya caregivers to guide and accompany our residents through the rhythms of daily living. With empathy and understanding, Nayas communicate through validation rather than correction, helping to instill a sense of joy and daily purpose.
Dine with dignity.
Rediscover the joys of dining with accessibility and independence at the table. Devour protein-packed, nutritionally balanced meals served as bite-sized hors d'oeuvres. No assistance, no distractions, no utensils – no problem.
Welcome made warmer with new friends.
Gain insider knowledge from your personal Ambassador, a fellow resident and new friend here to help you get settled. They will make introductions and share their tips and tricks for easing into community life, getting involved, and flourishing in your new community.
Go where the wind takes you.
Thrilling adventures await with safe, adapted group outings that defy expectations. From overnight camping trips to hot air balloon rides and everything in between, the possibilities are endless.
Prioritize what you want.
Maximize your freedom, and budget life around your choices. Flex your passions with a credit you can put toward the activities, amenities, and services that matter most to you. Choose what you eat, do, and enjoy.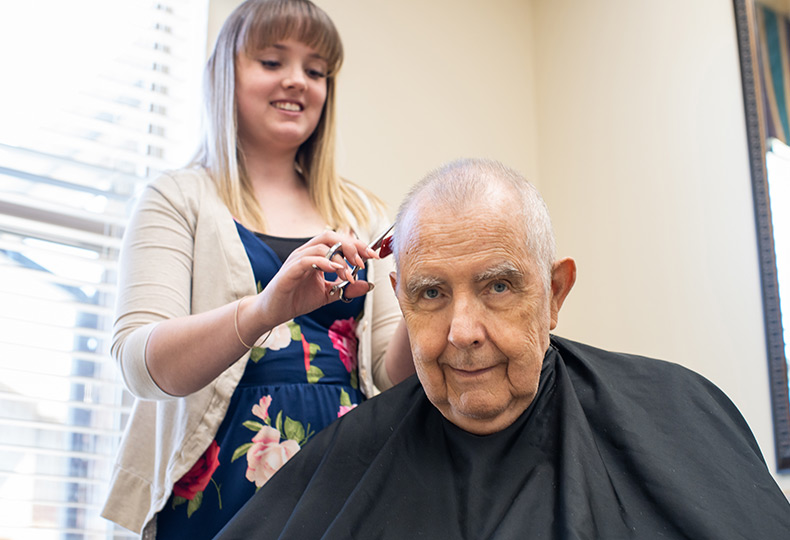 Spa & Salon
Be, feel, and look your best. A massage to relax you. A new hairdo doesn't hurt either. Why not book both? You deserve it.
Learn More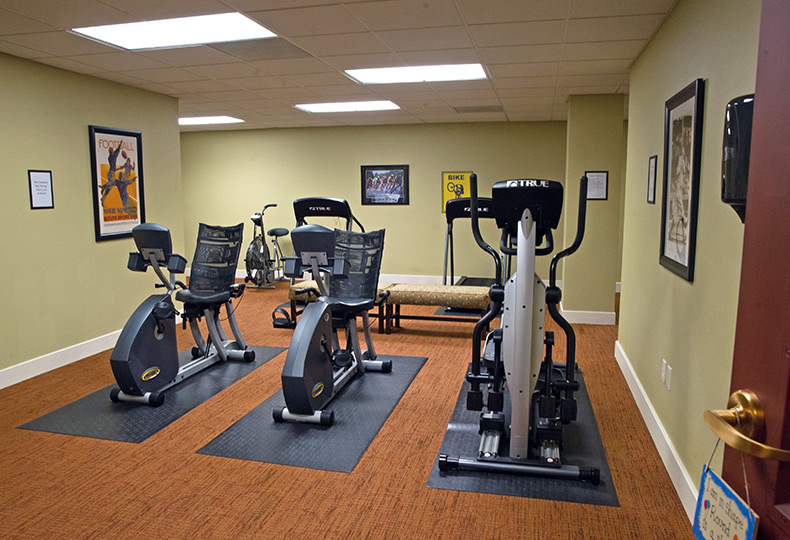 Fitness
It's no secret that greater flexibility equals greater mobility, and a focused fitness regimen will help you maintain both. Here with us, you'll reach your fitness goals at your pace with no pressure.
Find the Right Fit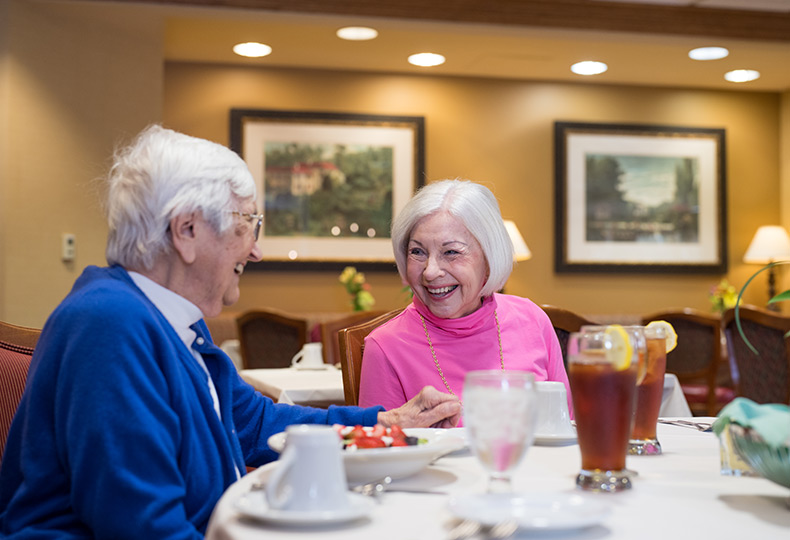 Happenings
Caliche Senior Living offers no end of opportunities to fill your days with exciting events, classes, and outings. Enjoy!
Explore Events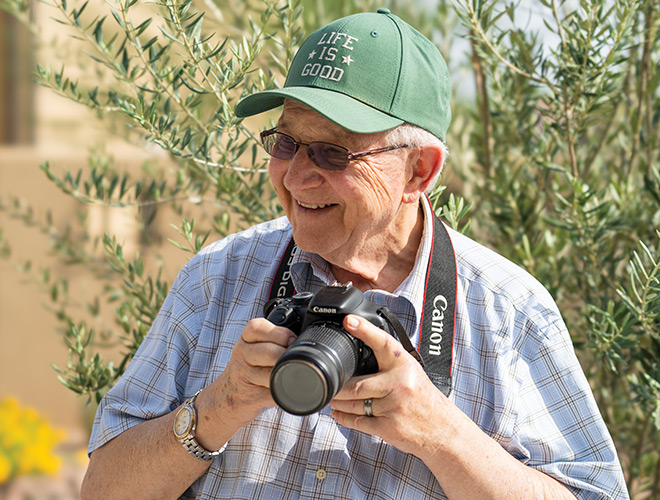 Partnerships
We're better together. Local and national partnerships keep us on the cutting edge of new services so that we can continue bringing you the best.
Explore our Partnerships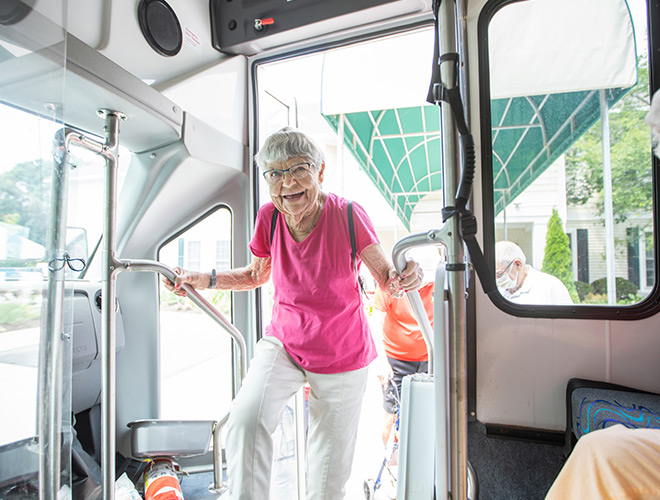 Activities & Events
Today's the day. Revitalize your mind and body. Explore the local culture. Pursue your personal interests. Or just have all the fun you can handle. There's always something new to experience.
Activities & Events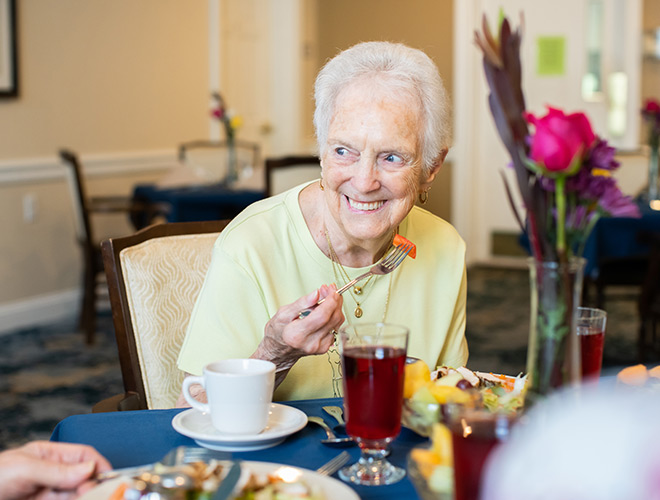 Flex Spending
Maximize your flexibility with Flex Spending. At our community, you create your financial spending guidelines. The Flex Spending program enables our residents to make choices about what they eat, do, and enjoy.
Make Your Own Choices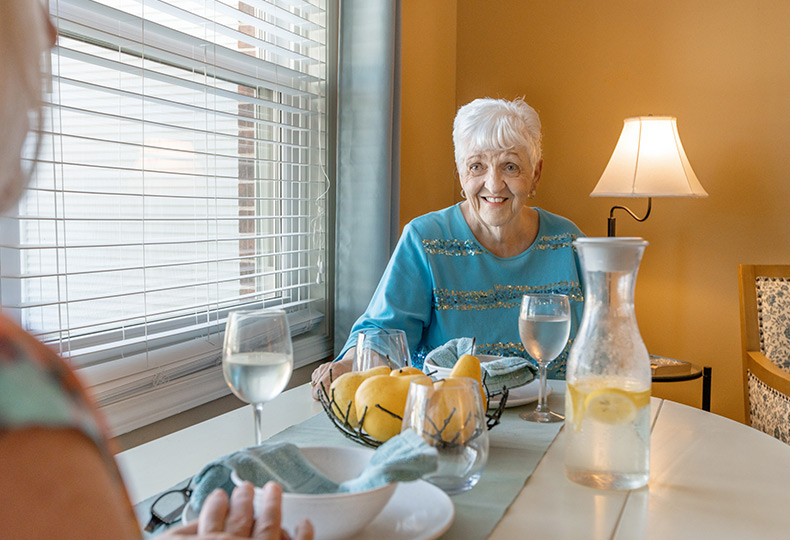 The staff are all kind and caring. As good a place as any could be. Mother has been there for over a year. Of course it's a difficult adjustment…. I have enjoyed all the holiday events that I have shared with Mom and especially enjoyed the recent luau with a roast pig and wonderful food. I would highly recommend Caliche Senior Living for anyone in the Casa Grande area.
Rich W.
Caliche Senior Living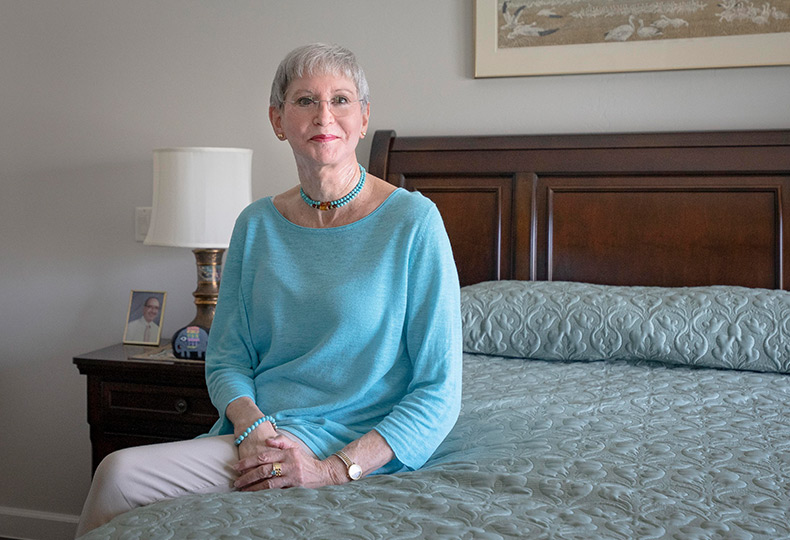 I decided to go with Caliche Memory Care, after touring three other facilities. Caliche was the cleanest, least expensive, and had the happiest residents. The environment is new and well maintained. The entire staff is professional, courteous, respectful, and responsive. I can breathe a sigh of relief knowing that my mom is in good hands.
Lisa V.
Caliche Senior Living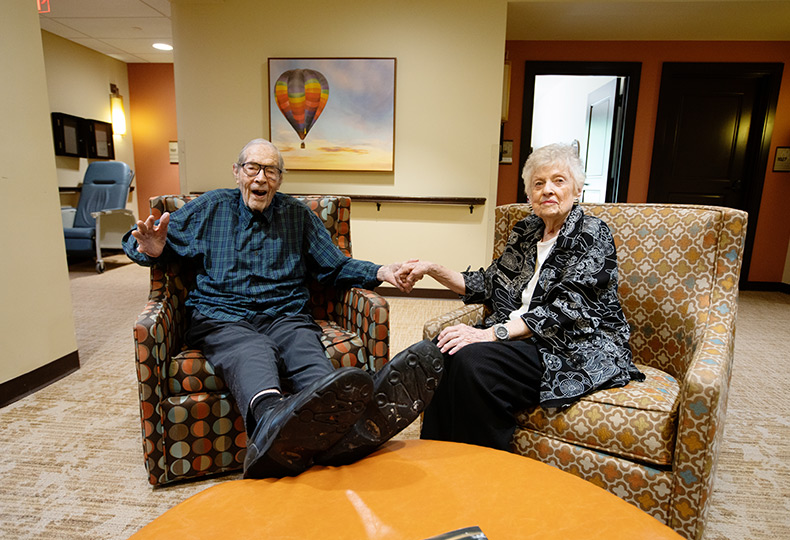 My parents have been at Caliche since early July. My father was battling cancer and needed more assistance than my mom could provide at their house. The caregivers and nurse have been very caring and attentive. This month, my father took a turn for the worse and passed recently. The week prior to his passing was very hard. The staff was more than accommodating by allowing me and my siblings to come and go as often as needed to assist my mom in his care. They also offered respite space for my mom to rest during this stressful time. Overall, the staff at Caliche went above and beyond to be there for our family. I would highly recommend Caliche to anyone who is in need of assisted living in Casa Grande.
Lynda T.
Caliche Senior Living
Contact Us
We're happy you're here.
Questions? Interested in a tour? Want to attend one of our events?
We're excited to meet you.
Fill in the form, or call us at 520-316-8041 to learn more.