Celebrating Our First Resident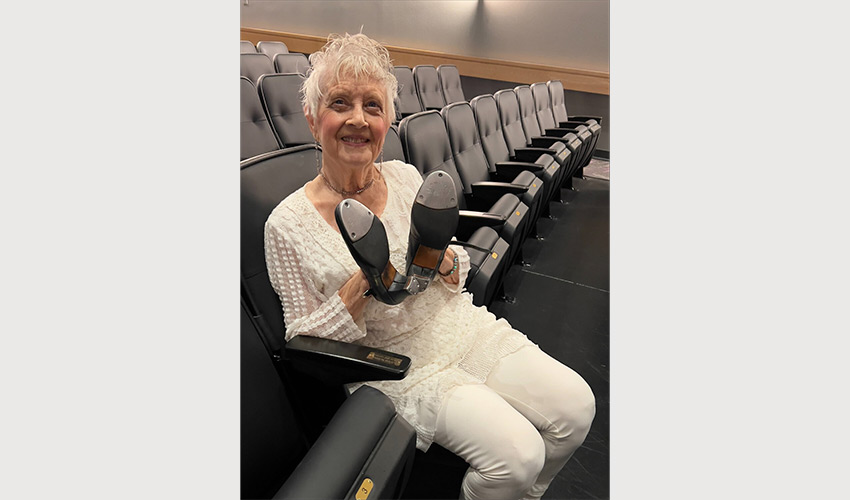 Dee Hostetler danced into The Watermark at Morrison Ranch in 2018, becoming our first resident. Her friendliness, warmth, and love of life are a perfect fit for our community.
At our
Fifth Anniversary Celebration
, we surprised Dee with a special gift we hoped would match what a gift she's been to us. At the Queen Creek Performing Arts Center in row "D" there is now – literally – a seat with her name on it.
We could think of no better way to honor Dee's lifelong passion for dance and the performing arts than to purchase and dedicate a seat to her at our local theatre. A dancer from age five, Dee has performed and taught all over the country. Now her long and dedicated career is enshrined in a way as special and unique as she is.
"She had tears of joy and was telling everyone what an honor this was to her," said Rebecca Mitchell, our community life director. "She kept saying how blessed she felt, and how much she enjoys the other residents and living at the community."
We feel equally blessed to have a resident like Dee who adds rhythm, passion, and inspiration to each and every day here at The Watermark at Morrison Ranch.