DISCOVER AURORA
Rocky Mountain living with flair.
Enjoy Aurora's four distinct seasons, and explore its numerous parks, trails, and thousands of acres of open space, as well as ranches and nature centers that are open to the public. Cherry Creek Reservoir and State Park offer a myriad of opportunities for birding, boating, fishing, and even going for a summer swim on the reservoir's sandy beach. Then don't forget to take in a breathtaking Rocky Mountain sunset.
Inclined to do some shopping? Stop by a local art gallery or boutique, or visit Colorado's largest indoor mall, Stanley Marketplace. Aurora has plenty to offer in the entertainment category, too, with performing arts, ethnic dining, and live music from classical to Irish soul. And with its many historic sites and landmarks, you'll find everything from a nineteenth century homestead to a 1930s art deco radio station to pique your interest.
Take advantage of all Aurora has to offer. Come home to the vibrant, supportive community of St. Andrew's Village.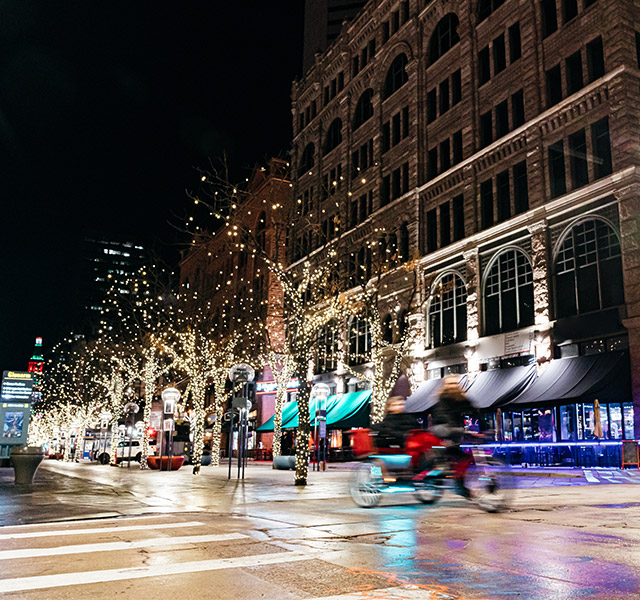 History
The land that now makes up Aurora, Colorado, was originally inhabited by the Arapaho, Cheyenne, Ute, and Sioux Native American tribes. In 1891, the town of Fletcher, which was to later become Aurora, was incorporated on four square miles of prairie east of Denver. Today, Aurora boasts more land area than its big-city neighbor but is less populated.
Aurora has long had a strong military presence. In the 1900s, this included the establishment of US Army and US Air Force facilities and the Buckley Space Force Base, which have been Aurora's largest employers. In this century, the town has earned an excellent reputation for facilitating and enhancing sports and won the Sports Illustrated magazine's designation of "Sportstown."
Today, the modern city of Aurora has every convenience and a multitude cultural experiences to offer its residents, all of it set against the magnificent backrop of the Rocky Mountains.
More History