SENIOR LIVING, REDEFINED
Embrace life, your way.
The Watermark at Cherry Hills is a unique senior living community designed to engage residents with a myriad of opportunities that promote an active social life, stimulate the mind, and strengthen the body — all with a sense of purpose and accomplishment.
With something for everyone, we encourage you to participate in a wide range of programs based on your interests, passions, and physical abilities. From creative arts programs to fitness classes, social gatherings, and group excursions, we're focused on helping you be as active as you want to be. When searching for an inspiring and invigorating senior living experience, you won't find a better place than The Watermark at Cherry Hills.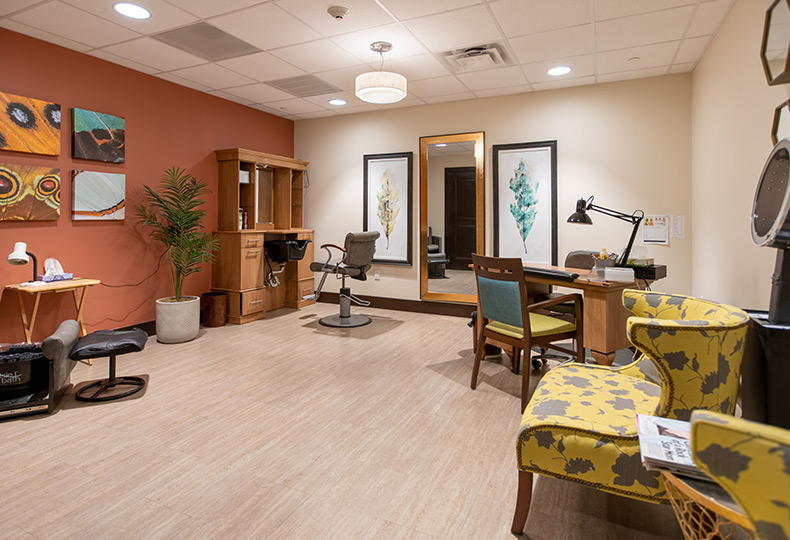 A Full Calendar
With our monthly calendar of events, every resident is invited to expand their horizons. Enjoy our ever-changing catalog of classes, programs, and workshops — all designed to celebrate a life of self-discovery.
See All Activities & Events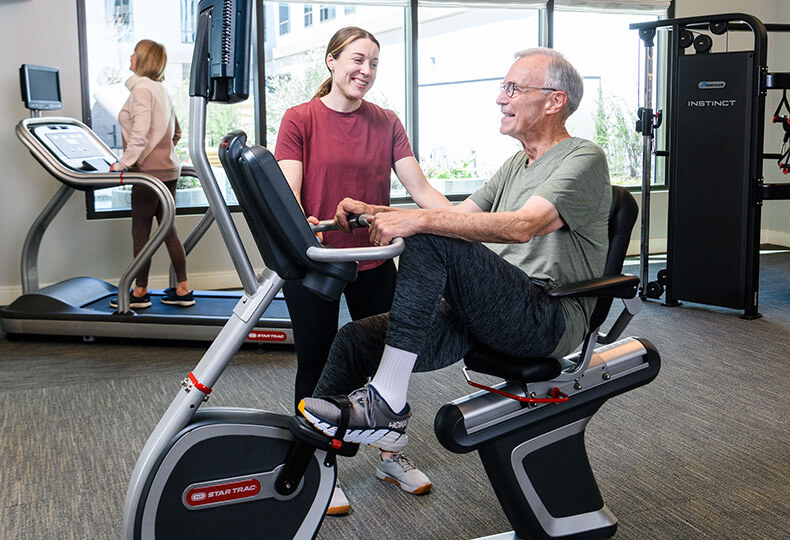 Wellness
You're in the best hands with our attentive, compassionate, and qualified associates. A community focused on your care is our promise. We're here to support the whole you.
Learn More About Wellness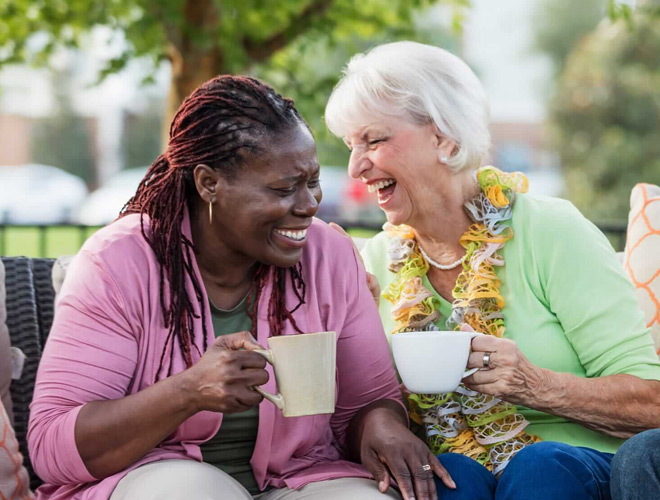 Partnerships
We're better together. Local and national partnerships keep us on the cutting edge, so we can keep bringing you the best of everything.
Explore Our Partnerships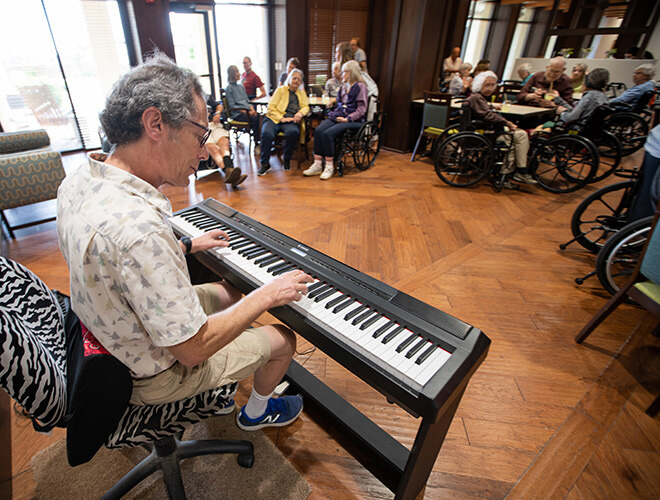 Activities & Events
When you choose The Watermark at Cherry Hills, you opt for a life full of possibilities. You'll have new people to meet, new destinations to discover, and new experiences through Watermark University. Live well.
Activities & Events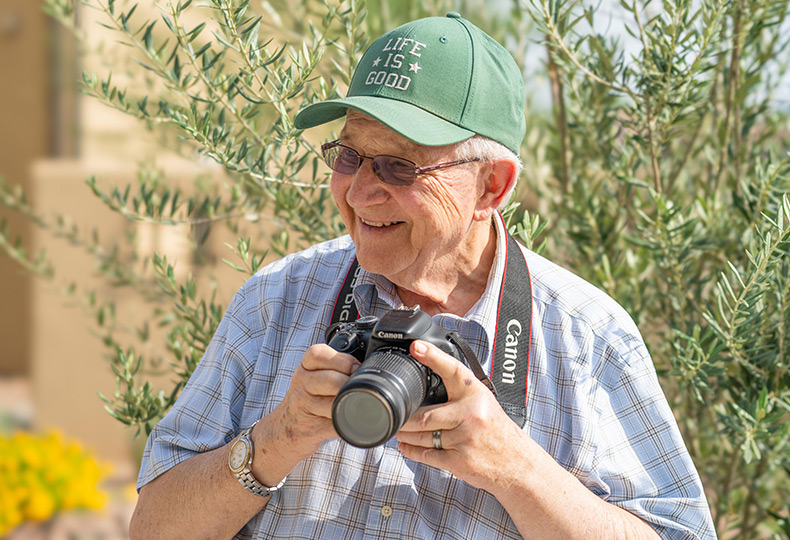 Management's supervision of personnel, i.e., personal attention is outstanding. I have been a resident here for two years and I am extremely satisfied with the Watermark as a whole. I am completely comfortable with the feeling of security. The management has great communication skills with me and all other residents as far as I can tell. My recommendation of the Watermark is great. Well worth the cost. On the scale of one to 10, I'd give it a 10!
Philip D.
The Watermark at Cherry Hills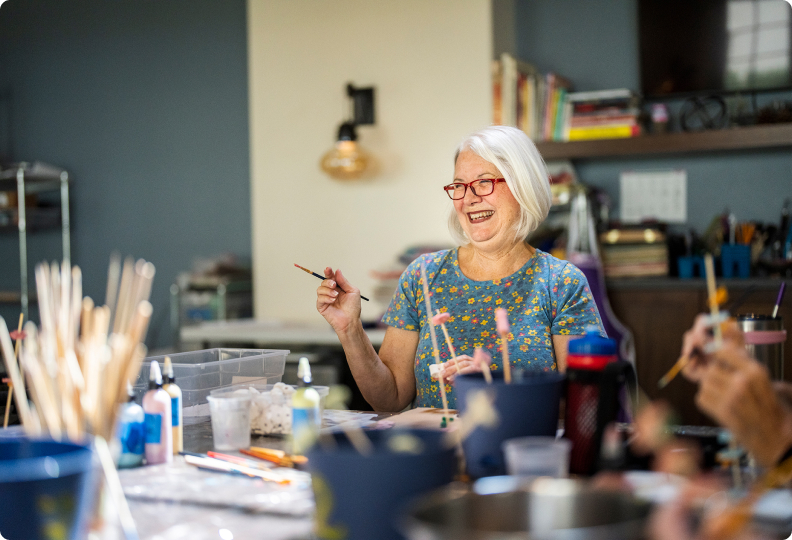 My grandmother just moved into assisted living at the Watermark. The staff have been so helpful as we navigated the process and flexible as we dealt with the complexities of moving my grandmother from out of state. They accommodated us in having my grandmother assessed at home and did so in a very respectful way that took into account her particular needs. The facility itself is beautiful and well maintained. We have been very happy with our experience so far!
Tiffany W.
The Watermark at Cherry Hills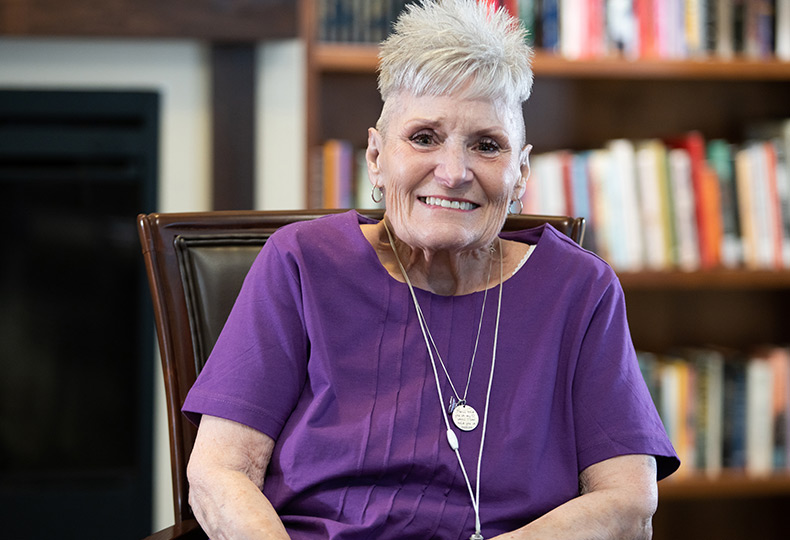 My sister and I have struggled to find ways to best meet our mom's needs and to keep her safe. After trying on our own, and not doing well, we were referred to Watermark. Lindsey, Natalie, Andrew, and the entire staff have been absolutely amazing. I'm not gonna lie, the transition is a difficult one, but they took care of her and they supported us throughout. Now, she's starting to feel like she's home in the Memory Care unit. She looks better than she has in a year or more and she seems happier, too. She will continue to struggle with her diagnosis, but the pressure has come off and we are confident she is very well taken care of. Staff matters and this place is the best!
Jennifer R.
The Watermark at Cherry Hills
Contact Us
We're happy you're here.
Questions? Interested in a tour? Want to attend one of our events?
We're excited to meet you.
Fill in the form, or call us at 505-445-9200 to learn more.