where the living is easy
Sun, fun, and serenity.
The Glades at ChampionsGate is where luxurious, carefree living meets sun-soaked recreation. Life here is easy, and everything you need is close by. Tour the neighborhood's many shopping and dining destinations, or take a stroll in its beautiful parks.
The city itself was designed as a premiere sporting destination with ChampionsGate Golf Resort attracting players from across the globe.
When you're ready for adventure outside the gates, both Orlando and the Everglades are just minutes away. Head to popular Disney attractions or scenic tours that bring you close (but not too close) to the local wildlife.
Whatever your interests, something exciting awaits. And there's always a pool or cantina nearby to relax at the end of the day.
Signature Programs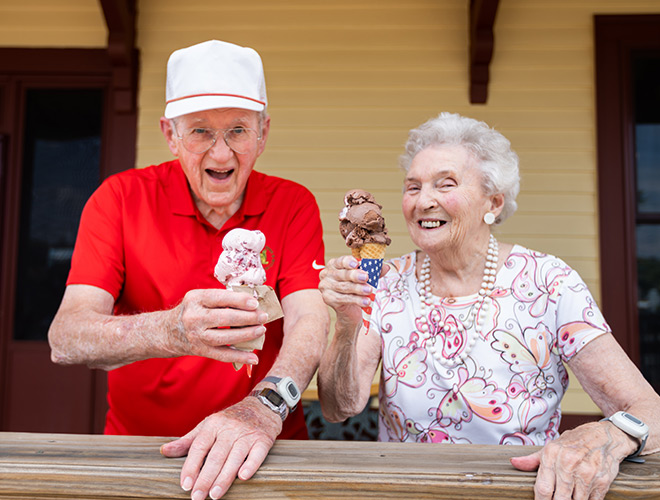 Activities & Events
Live passionately. Choose a home that will keep your mind sharp and your body moving. There's a new, robust life full of possibilities waiting for you here at The Glades. You'll meet new people, visit new destinations, and have new experiences, thanks to Watermark University's calendar.
View Activities & Events
"We could not rate the staff higher, they have been tremendous. This community has been truly life saving for us, there is a real family atmosphere at this community. Everybody greets us when we come to visit, it's so upbeat and energetic. Our loved one is laughing again, thriving and enjoying life."
"It's a beautiful place. Everybody there really cared. I had therapy there. They were all wonderful and just everybody was friendly and nice. The food was delicious... I have a little dog, so now we're going to be on the bottom floor, and I will have a gated screen, a little tiny lanai, and French doors, and he gets to run out on the court without a leash because it's all fenced. The pool is right across."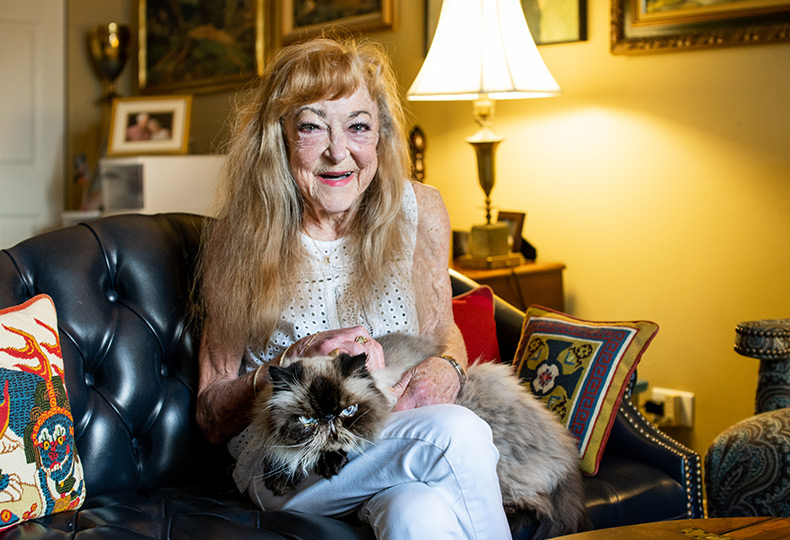 "It's been wonderful to meet new people and hear their stories and experience their friendliness. I've spoken with some of the residents and most have come here because other residents spoke to them during their tour - that does make a difference. Most of the staff have been very helpful. My apartment is great. I have a full kitchen, 2 bedrooms, 2 bathrooms, a living room, and a washer and dryer in my unit. I was able to take all my things out of storage with the space I have here. They do allow pets, I have two cats with me. They provide transportation to some appointments and stores within a certain radius of the facility. Activities offered include fitness and wellness, cards, movies nights, happy hours on Friday(s), crotchet classes, bible study, yoga, water aerobics and so forth. Overall, I would recommend The Glades at ChampionsGate to others."
Contact Us
We're happy you're here.
Questions? Interested in a tour? Want to attend one of our events?
We're excited to meet you.
Fill in the form, or call us at 863-588-3242 to learn more.