welcome to championsgate
Your gateway to good living.
Here in the heart of Central Florida, ChampionsGate is just minutes from Orlando and, of course, Walt Disney World. Step inside the (yes, actual) gates to find rows of palms leading to one of the area's most popular up-and-coming neighborhoods.
It's the ideal destination if you're looking for access to the busy city, but prefer a convenient space to unwind day to day. You'll find everything a bustling community needs right nearby, from salons to shopping to popular eateries.
But the biggest draw here might be ChampionsGate Golf Resort. Designed by International golf champion Greg Norman, it boasts 36 holes, a massive clubhouse, and a pro shop. Did we mention the full-service bar? Players of every skill level are welcome at the 19th hole.
If we have to mention the gorgeous weather, well, you've never been to Florida. That's reason enough to come take a look.
Adventures Await in the Sunshine State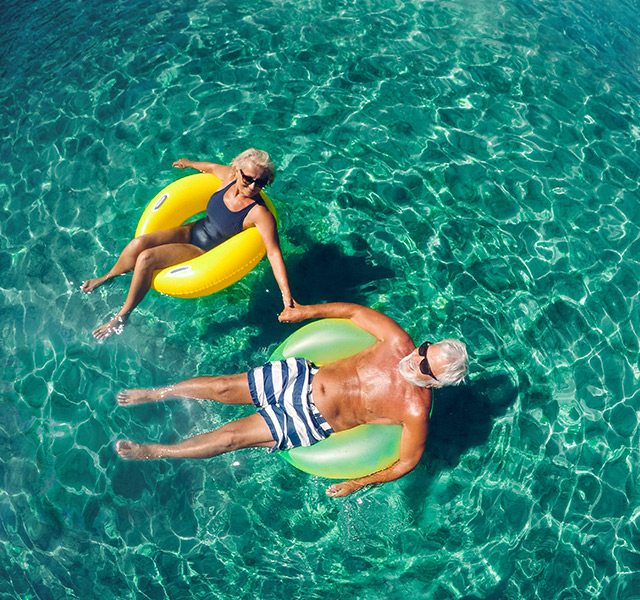 A History of ChampionsGate
The community of ChampionsGate is less than a quarter of a century old. Development began in the year 2000, beginning with construction of The Grand Salon Ballroom. Its ornate dance hall was first envisioned as a venue for extraordinary weddings and other notable occasions.
The golf greens soon followed — a spot for players, from at home and abroad, to hone their skills. Naturally, that kind of draw provided additional opportunities for villas, apartments, timeshares, and thousands of feet of retail and office space.
Decades ago, you might have thought it crazy to build a community here. But ChampionsGate is now a beloved destination for sportsmen, businesses, and vacationers ready to soak up some Florida sun.
More History