Limited Time Offer
Contact the communities directly to ask about exclusive savings available.
See Offer
love is ageless
They're all love songs.
Annetta sings her way through each day. This joyful Watermark associate often leads singalongs – everything from gospel music to Bill Bailey and Bob Marley. And sometimes she sings for an audience of one. Annetta recalls a woman who had not communicated in years: "The family told me that when I sang to their mother, they saw the peace and comfort in her. They saw the blessing."
No wonder residents clap when they see Annetta coming; they know she'll sing for them. For 22 years, she's shared her love each day through song.
We can't guess how many hearts have been touched by Annetta's love songs. We do know there are more every day.
"If I can make their life a little better with a smile, a touch, a song … that could be my purpose."
– Annetta W., CNA, dedicated Naya caregiver, Watermark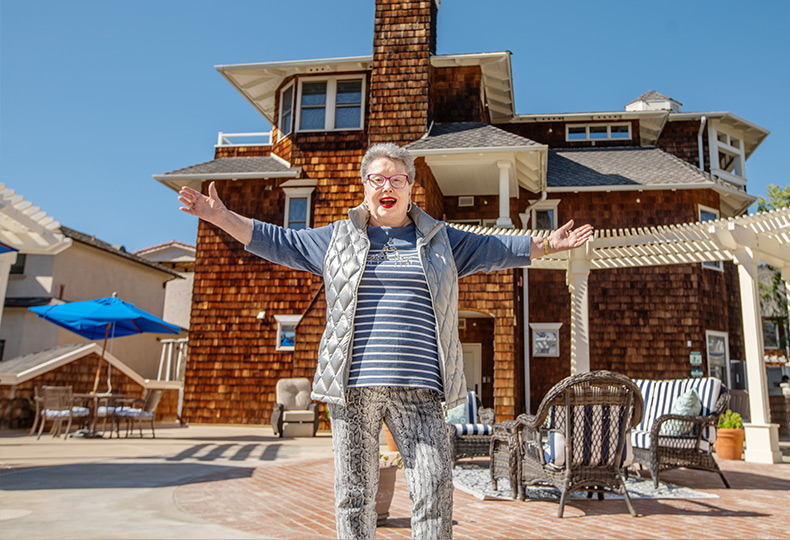 Safely Welcoming You and Your Family
Watermark is proud to uphold the highest levels of safety and wellness. As local guidance continues to change, please contact the community for information on the latest protocols.